Close Session With Author Sapan Saxena
An engineer by profession and an author by choice- Definitely a different combination. Its one of the latest trend in the world of authors where a huge percentage of engineers are showing interest in the world of literature. A new addition in the list is Sapan Saxena. We made an attempt to bring Sapan close to his readers in this session.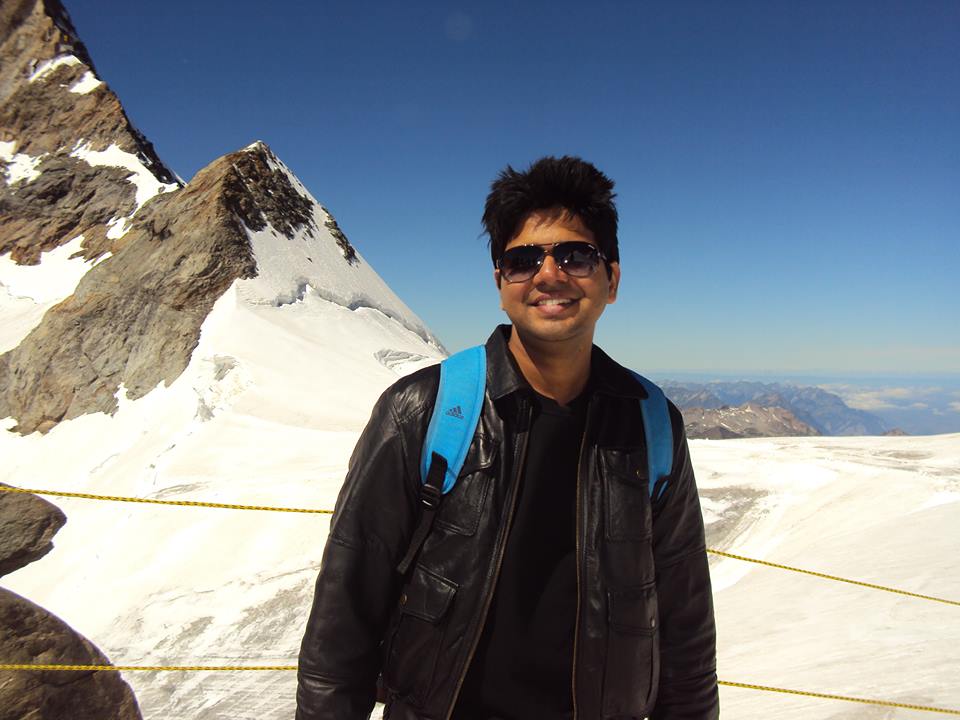 It's an Honor to have you with us. Before we Go ahead will request you to share with our readers your background and also who you are as a person apart from being an author.
Thanks for the warm welcome, and the pleasure is all mine! Born and brought up in Lucknow, I did my BTech from MNNIT Allahabad. I am a software engineer by profession and work in Noida… 4 years into my marriage, am I able to live back the sleepless nights of my bachelorhood days, thanks to my toddler.
My friends in college would say I am a Jack of all trades, as I try to juggle out of a number of activities at the same time, which at college included blogging, dancing, songs, Orkut, coding, intranet based games and of course, studies. Even now, I lead a team of 4 at office, spend quality time with my wife and toddler and still find time to blog and promote my book.
How writing came to your life?
I picked up writing blogs on Indology out of hobby. I love this country with all my heart, and that includes its history and culture and mythology primarily. I would always keep on searching the logical aspects of Hinduism and mythology. I am also a huge fan of ancient Indian intelligentsia.
In this age when social media has taken a front seat in almost all aspects of life, you have so many platforms to share information on, like Facebook, Twitter, Blogger, WordPress, Reddit, Quora, Stumbleupon, Speaking Tree and what not. Earlier, people had a lot of knowledge, but in their lifetime they were not able to share it with people outside their circle. Now, with so many social media tools, the platform for knowledge and its seekers are readily available, someone just needs to fill the gap by providing the knowledge. This, in a way prompted me to start writing my blogs.
When some of my blogs got featured on Times of India website, I decided to take it up more seriously. Soon enough, I had gained some ardent followers, and a number of them asked me to pen my writings in the form of a book. I humbly accepted their wish and the result now proudly sits in your hands.
 Who encouraged you to enter this world of authors?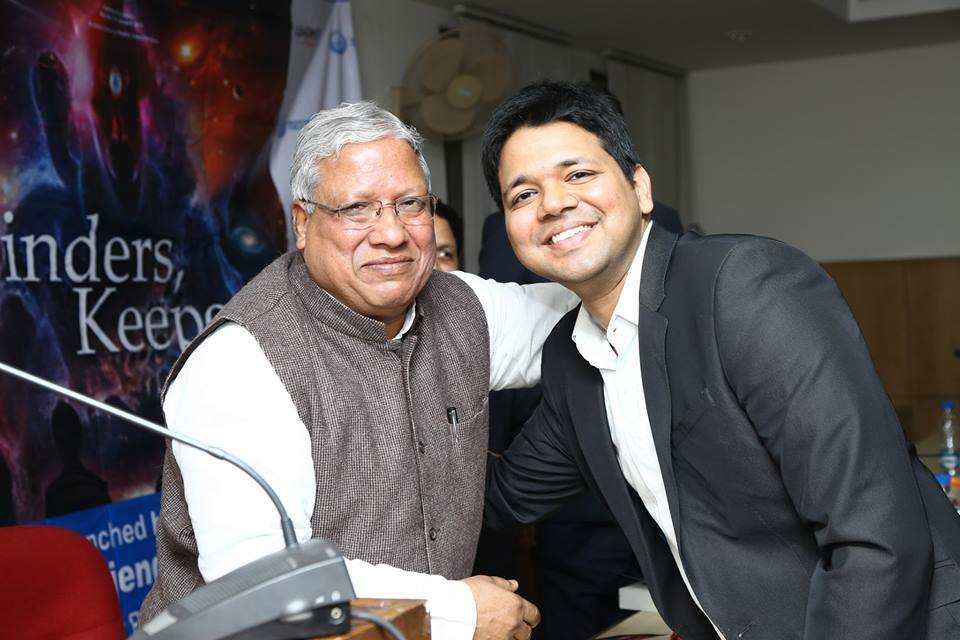 As I said earlier, some of the ardent followers of my blog insisted that I should write a book, and I had already started searching for a good story in my mind, which was accidentally given to me by my father. There was still this social stigma which was stopping me from going full-fledged into starting to write the story in the form of a novel. Because you know, there is always a difference between blogging out of your hobby and writing a professional novel. My wife Suruchi helped me out to get rid of this stigma, and motivated me a lot.
Who is the one who for the first time noticed the spark in you to become an author?
If I have to name someone who for the first time noticed the spark in me to become author, it was my very senior alumni cum friend Mr Sandeep Sharma. Interestingly, he hasn't been able to read my book till now.
I was a bit apprehensive when I showed the first few chapter to my wife for her to read and comment if I shall continue. In a very typical herself, she read them, pointed out some factual errors, and asked me to correct. When I asked if she liked what she read. She said, "Of course, please correct the errors"
 At what age you started penning down your feelings?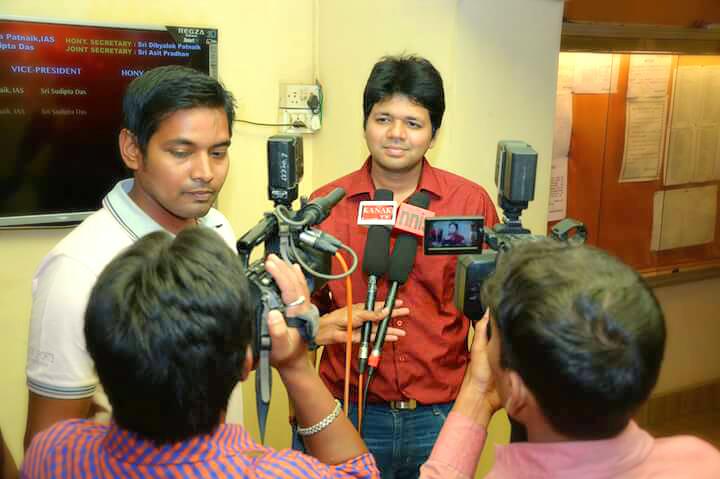 When I was a small kid of around 6-7, my father would give me writing challenges and would give me out of box topics to write on like my favorite cartoon character and its characterization. This helped me explore everything related to it and thus the digressing of topics became a habit.
I started maintaining a travelogue when I was around 11. That helped me understand and analyze my feelings for places I got fascinated with or liked immensely and helped me discover how to write down my feelings.
What are the reasons behind your entry in this world of books?
As I mentioned earlier, a number of reasons got together to help me make my foray into the world of books. Encouragement by my blog followers, motivation by my family, and the zeal not to let my learnings die down in my circle of friends, family and colleagues. Before breaking the news of my book, I also wrote down a few short stories, just to test the waters. And when people seemed to like them as well, I felt the time is right to make it large.
How is your journey so far as an author?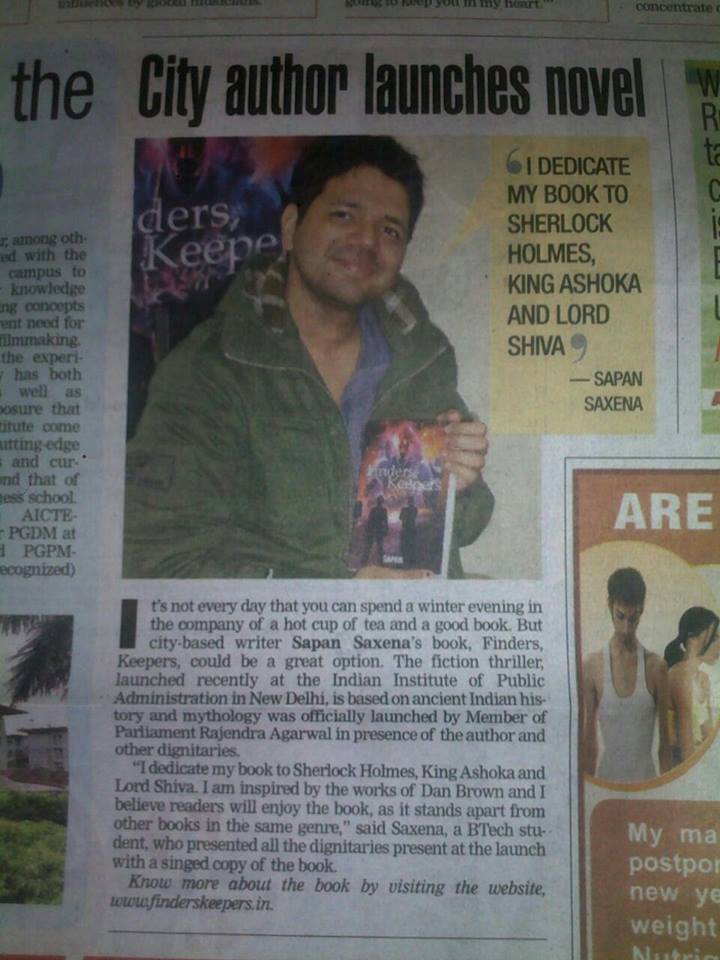 Really good question! This interview is really helping me look back at all the bits and pieces which I have been through but wasn't able to revisit much. Well, there are two aspects of it, when I think of my journey as an author.
In the first aspect, to be able to complete a 620 page novel which took almost a year and a half and to be able to finally see it being sold and read and liked by people is really fulfilling and satisfactory. I mean this is what every writer aims for when he starts writing a book.
The other aspect is the zeal and perseverance to make it a "success" as well. There is an unfamiliar feeling of triumph altogether if you are able to see "Out of Stock" messages on e-portals who are selling your books, or being featured in their "bestselling list". From designing and working on creative including trailers, website, share-able content like posters, promos, etc. on social media, arranging for events, launches, book reading sessions, this is one challenge which is both very testing and compensatory. In the end of the day, it's your baby you are doing all the work for, right?
You debut Novel "Finders, Keepers" What sort of response you are getting for it from your readers?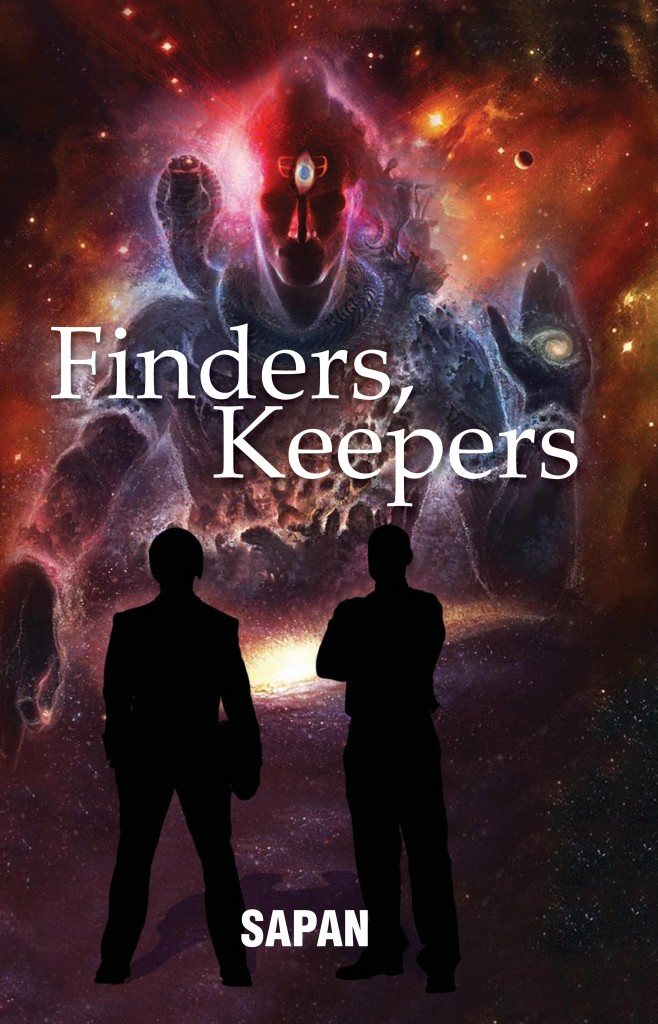 Ahh! The reactions have been very positive. Out of all the people who have been able to read the book, every single reader has been very appreciative and some of them have even written that they would be expecting a sequel! Some of the reviews on Goodreads are by people who seem to be avid readers of books, and in almost every such review, they have complimented the book for being a path breaker in Indian literature scenario. One of the reviewers even says that it was the best work by an Indian author that she has read. It's really nice to see such reactions when people look beyond it being a debut novel and review the book on its merits.
The sales also have been pretty good. It has been Out of Stock twice on a major e-portal, Infibeam, and has already been in their bestselling list for three straight weeks. Similar reactions are coming from Amazon and Flipkart as well. Though, I know this is just one of the smaller milestones in the longer journey and higher destination of the book.
Will request to give a brief on the story.
Two men are murdered in two major towns of India, in setting which speak volumes of involvement of some sacred cynicism. A psycho-killer at loose? Or is this start of something much more grave and dangerous. The two murders are followed by heists at a library in Kolkata and a temple in Bikaner.
Troubled by the murders of his two trusted allies, Mrityunjai Pradhan, head of National Society for Hindu Consciousness reaches out to Intelligence Bureau of India. This is when Deputy Director, Intelligence Bureau of India, Shoumik Haldar and celebrated author Ishan Vajpayee try to solve the puzzles thrown by the enemy, yet unrevealed and try to get ahead of him in his game.
The story runs on two subplots. Out of them, the major one concerns more with the inception and journey of Hinduism in India, while the other deals with ancient Indian science and knowledge.
As Sherlock Holmes says, intelligence is waste without knowledge. You have to learn before you can make use of it. I have tried to use the same theory while the two central characters deduce the mystery in front of them.
How  the plot came into your mind?
As I said that the story runs on two major subplots. The first subplot, which concerns with inception and journey and challenges of Hinduism was accidently given to me by my father. He habitually often talks to me about some lesser known chapters of India and Hinduism, and once he told me how Hinduism was on the verge of a collapse when it was facing its biggest enemy, and how one single person helped Hinduism avert this collapse to save the religion. This, I felt was a mighty interesting idea, and decided to develop some plot around it. Interestingly, the enemy was within Hinduism.
The second subplot was around the knowledge of ancient Indian people. It had always fascinated me, and though people often make fun of a lot of such theories, it's really interesting that Sushruta Samhita talks of surgery and anaesthesia in complete details. Doctors have only recently discovered the pineal gland while we have been drawing it on Shiva as the third eye for thousands of years. The symbolism of Hindu Gods; is it just for imagery, or there is more meaning to it? The questions fascinated me and their answers fascinated me even more. So, I decided to incorporate the answers in the second subplot.
Next, I built a story around the same. I decided to keep the theme "mystery", as I feel it has the power to grasp people's attention more than anything, and voila! Finders, Keepers was born!
What sort of problem you faced while searching for the publisher?
Now that's one question which I definitely will find resonance with every single first time author. The problem is simple, there are not more than a dozen of mainstream, big publishers which have a pan-India reach. Add to it, if even .01% of Indian population is writing novels, the figure comes out to be 12 lakhs. So, you can imagine how tough it is for first time authors. To reach out to publishers, and to be able to just get them to once read your letter, even that's an achievement. I had already been blogging for some 3 years, and that came quite handy, but most of the publishers were not even interested in such a theme for the book. Thankfully, Leadstart came forward as a saviour, and by the time I made up my mind, I had got a couple of other publisher invites as well, but because of the reach and quality of services of Leadstart, I decided not to change my mind and went ahead with them.
Most of the publishers I approached were either not interested in a first time writer, or they were interested more in a mainstream theme like romance.
What next after this Novel?
Well, right now I have taken a small sabbatical from blogging; as I am a bit too busy promoting my book and juggling between work and family life. Let me just stop a while for now, take a deep breathe, see around how a much wider audience can be reached for the book, how people are reacting to it, and then sometime in near future, I may start working on the plot of my second novel. The theme would again be Indology, as I see it now, as that is one area I am most comfortable in. But, when would I start developing an idea, I am not sure. What idea would it be, that also am not sure, but it definitely would touch upon some notion of Indian history or mythology.
What are your other passions in Life?
I believe that self-knowledge is the beginning of all wisdom. So, my greatest passion is to keep searching and keep learning and keep being wiser every day.
I like visiting places, be it a place famous for its natural beauty or its historical significance. Before visiting any such place, I like to read about the history and culture of that place. I like to learn about the people, their habits, etc.
Curiosity is yet another passion of mine. If I know that Durga Puja is celebrated most in West Bengal and Ganesh Chaturthi the most in Maharashtra, I need to know and learn the reason of why is it the most revered festival of the region. What was the cause of upsurge of the festivity in that region.
I am a complete movie buff and am a fan of mystery thrillers, both Bollywood and Hollywood. I am all up for a movie anytime, when I learn that the filmmaker if trying to push forward more than one messages in a subtle and subliminal way, or if I learn that the movie has layers of interpretations of the plot. For the same reason, I have been a Christopher Nolan fanboy. I would be one of those rare specimens who watched Bollywood movies like Rudraksha and actually liked them.
 Where you see yourself 5 years down the line?
After 3 years of blogging and months into publication of first novel "Finders, Keepers", I can now safely assume that writing is an addiction. And even a single appreciation coming your way gives you a high no drug can emulate. So, in the next 6 months, I think I will be writing more blogs and working on future ideas for novel. 5 years down the road, I would want to explore more of Hinduism and Indian history touching subjects which others have either missed or dared not to ponder, as I think before writing such subjects, I would need to have more acceptances among readers.