Chit Chat Session With Author Sanchit Gupta
Writing a novel centering the life of Kashmir people especially the one who suffered the pain of displacement from homeland was not an easy job. But author Sanchit Gupta took the challenge and proved his excellence in writing a heart warming story. We had a quick chit chat session  with Sanchit. Check out what he shared with us.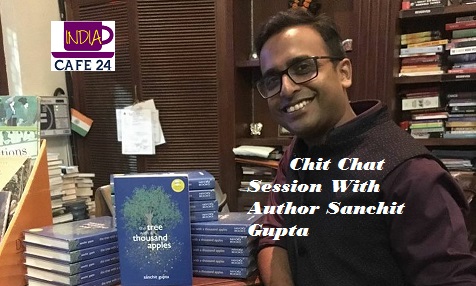 1) Welcome Sanchit. It a pleasure to have you on this platform of Indiacafe24.com. Our readers would surely want to have a sneak peak on your background. Kindly share a brief about you, your education and your family.
Thank you, it is a pleasure for me as well. I was born and brought up in the hills of Himachal Pradesh. As is the case with most of us, I became an engineer and a management professional soon after and worked for 7 yrs in the corporate world. Along with it, however, I have always been a writer. I was the editor of my college magazine, worked as a copywriter, wrote several short stories that got published in esteemed journals and magazines, became a radio host and worked as executive producer for television. Today, I am a full time author and screenwriter while 'The Tree with a Thousand Apples' is my first book. My first film, too is, scheduled for release in May 2017.
2) Which Indian authors inspired you the most?
Khushwant Singh with his Train to Pakistan tops the list, one of the most influential books I have read. I have also been inspired by Vikram Seth, Amitav Ghosh, R.K. Narayan, Premchand and Jhumpa Lahiri.
3) Novels and especially the genre of romance is ruling the market, in such market demands you penned down " The tree with a thousand apples". which is one a serious topic… Was is not a risky attempt?
I think novels are not written for a month or a year, they are written for a lifetime, for ages. Times change, demands of the market change, but great stories live on forever.  If a book can capture those universal emotions that are beyond a geography or a particular era, I think that is a book worth writing. In that sense, even before I wrote The Tree with a Thousand Apples, I felt that the story of love, promise, revenge, atonement and belongingness of three such children caught in a conflict zone like Kashmir is a story that has no barriers.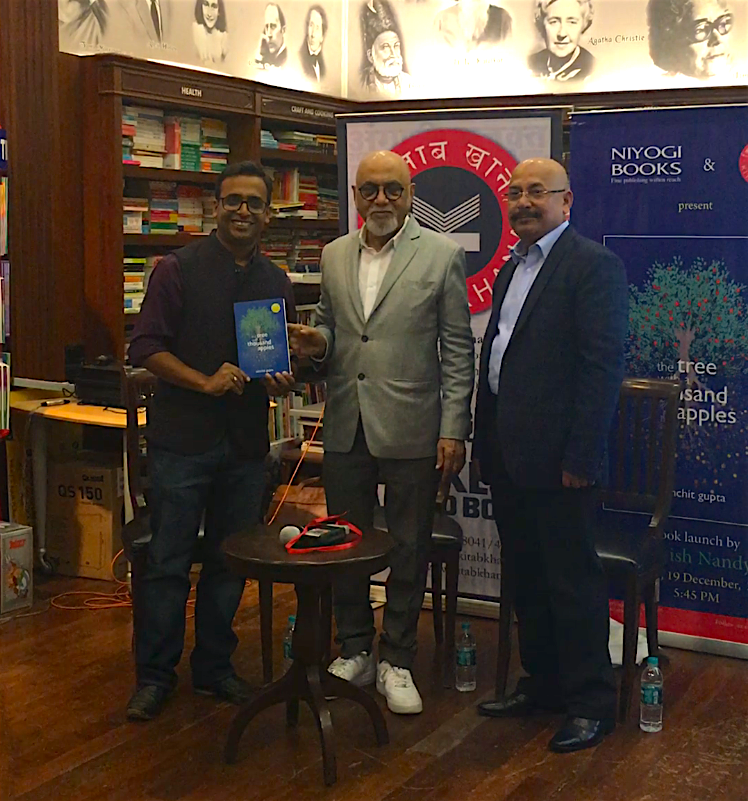 4)  What did  you think about romantic Novel and its popularity in market? Which genre is your favorite and why?

Romance will always remain the evergreen genre. What I also, however, believe that great stories aren't limited or defined by genres, but by their characters that make us live all of their emotions. Hence, my love for books extends beyond genres as well. From Jeffrey Archer to Khaled Hosseini to Garcia Marquez, all I look for is a well told heart-felt story. There is one exception, though, I am not the one made for horror 🙂
5)  What protocol you followed when you chalked out the plot of the story 'The tree with a thousand apples". Do you have any connection with the story ?
When I was living in Kashmir in the year 2009, I saw a 12 yr old Kashmiri Muslim and a 20 yr old Indian Army soldier sipping cups of Kahwa together. One of my very good friends is a Kashmiri Pandit. I have heard stories from all of them and I could see that they were all right in their own ways, yet their view points were very different from each other. I just wanted to tell their story as honestly as I could.


6) What sort of response you are getting for your book?
Many of the readers and even a few reviewers have compared the book with the Kite-Runner and the writing with Khaled Hosseini.  I don't think there could be any compliment bigger than that.
7) Who is the one who for the first time noticed the spark in you to become an author?
I really don't think there is any one such person. I don't even think one becomes a writer because of a spark, one becomes a writer because of desperation, when there is a story that wants to burst out of you and bleed on paper.
 8)  The conflict between the publishers and authors is very common. Have you faced such problem while finding publisher for your books?
Finding a publisher-yes. I wrote my first book and didn't get a traditional mainstream publisher that I was looking for. I then wrote my second book and then my third. After seven years of starting my first book, I eventually found a publisher for my second which is now the first published book- The Tree with a Thousand Apples. I think every bit of that struggle is worth it, as it makes one a better writer. When people say that today it has become so easy to become a writer because of the options available, I think it is a big disservice to the authors themselves. If there are no gate keepers, the writer's craft will never improve and our literature will go down instead of up.
9) When you first realized that you can too be an author?
There was no such realisation moment. I just started writing.
10) What are your other passions in life?
Books, Movies, Food, Travel and Love.
11) What are your future plans – ?
Write better, if I can.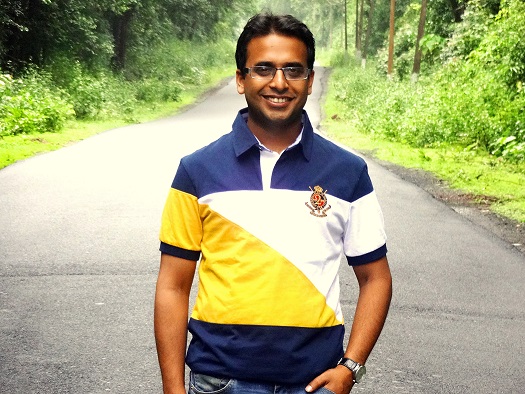 12)  What next in pipeline  and of what genre?
Among books, next in line are two projects that are already finished- one is on the quarter life crisis between a man's constant struggle between passion and profession, while the other is a story of magical realism in a fictional town.  Apart from books, I am writing movies as well. A romantic comedy- Behen Hogi Teri shall release in May 2017 while a spy thriller- Captain Nawab is expected to release next year. Both have been co-written by me.
13) What you like and dislike in present day young authors? How different are the traditional authors and the young blood authors?
What I like is that more and more people are beginning to write and have the courage to write a full length novel, which is remarkable in itself. What I dislike is that most of them are in a hurry to finish their novels. I read somewhere that there is a terrible difference between two good books and forty mediocre ones, we must aim for the former.
14) Define Sanchit Gupta…. The author in one line
I would quote John Lennon here to say- 'you can say I am a dreamer, but I am not the only one'