Chit Chat Session with Author Sabi Shaikh
This Session is with a Young Author of India Sabi Shaikh. He is a marketing guy who turned author. In this session we will get the chance to know him closely.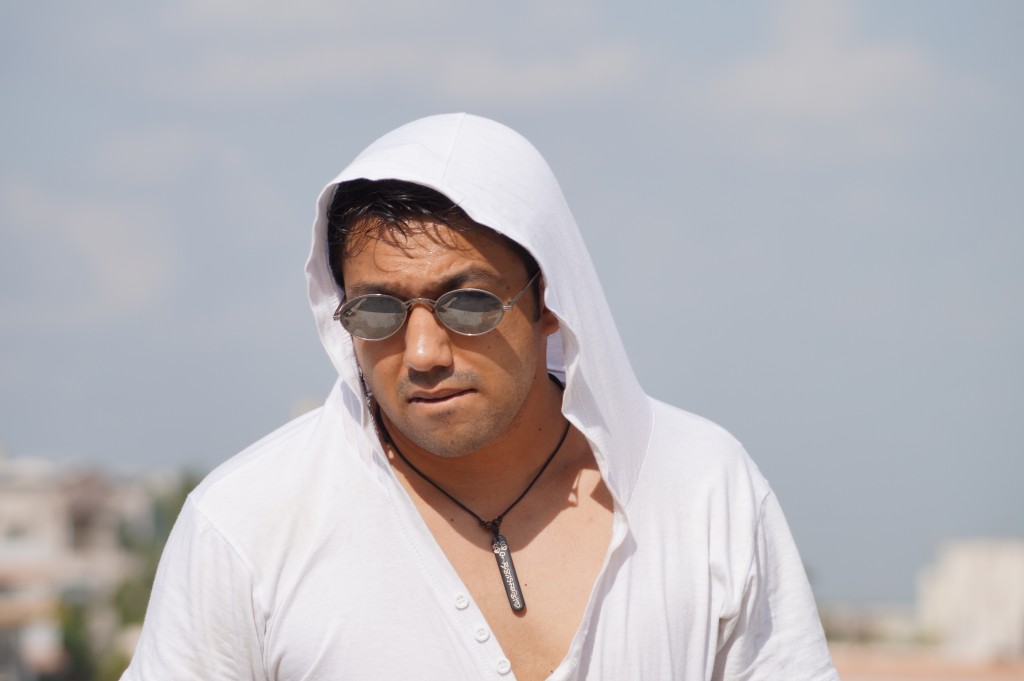 1) Welcome to Indiacafe24. Before we Go ahead will request you to share with our readers your background and also who you are as a person apart from being an author.
First of all let me begin with thanking Indiacafe24 for giving me this wonderful opportunity. My name is Sabi Shaikh. I am basically from Mumbai but I have been residing in Hyderabad from the past 8 years. I am a post graduate in MBA Marketing from the ICFAI University and I have 3 years of work experience in the corporate world with Procurement being my domain. As a person I am very emotional and sensitive even though I look like a miniature bulldozer, a true Cancerian. I am a fitness freak and I make it a point to hit the gym at least 5 days a week. I love watching movies, listening to soft music and occasionally flying down to Mumbai to party with my school friends and childhood buddies. I love animals too and they love me back. If not an Author I would have definitely been a Radio Jockey for God has blessed me with a good sense of Humour and I can keep talking non-stop.
 2) How writing came to your life?
 Writing has always been an important part of my life though I never really took it seriously and then one fine day "Via Delhi" happened.
3) Who encouraged you to enter this world of authors?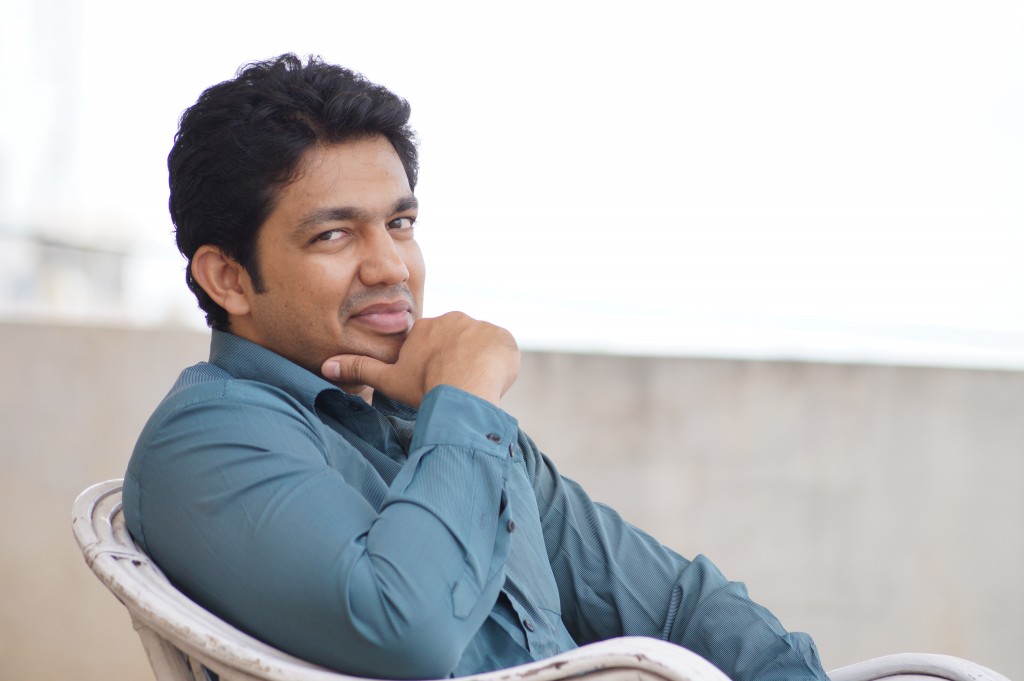 Honestly it was all Self Motivation. No one really encouraged me to enter the literary world. I chose it for myself.
4) Who is the one who for the first time noticed the spark in you to become an author?
My close friends and cousins … Godwin, Douglas, Neha, Tanvi, Ankita, Sana & Sushmita were the ones who gave me the green signal that I was good to go.
 5) Can you recall that day when you first penned down to start your journey in this world and what was that?
The first thing that I penned down in the literary world was obviously the name of my debut novel "Via Delhi – A twisted tale of Love" followed by the name of my first chapter "Blade, Joint and Suicide on my mind."
6) How is your journey so far as an author?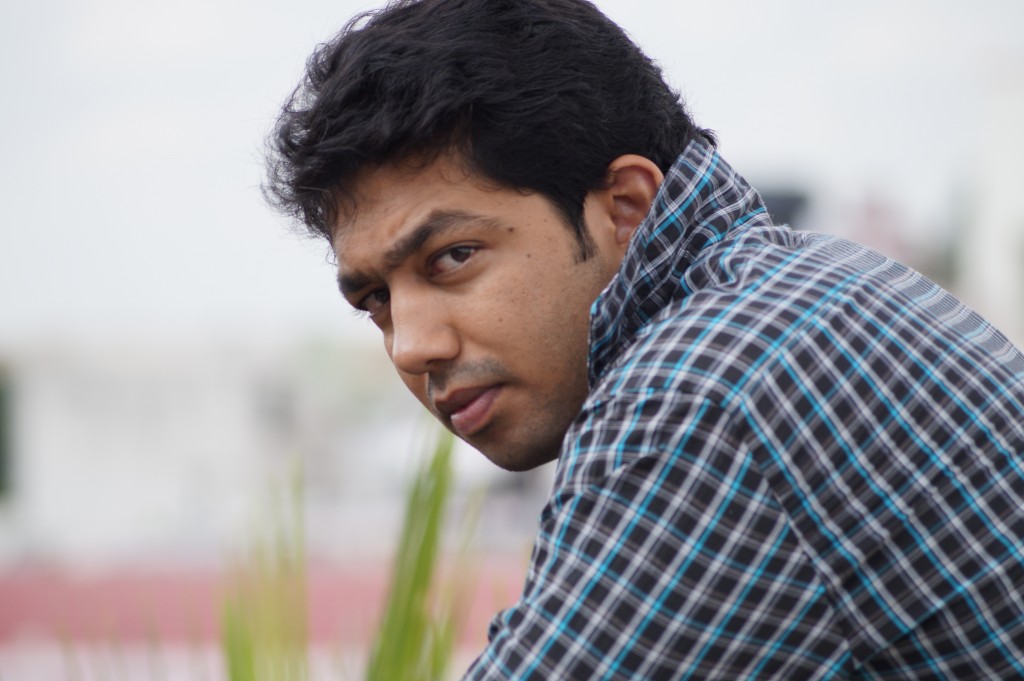 It has been a joyride so far. I feel that I am lucky … It just took me one book to get noticed by everyone. Now this is something that I had never expected at all. All my readers have easily connected with my debut novel and have readily accepted me which is always very overwhelming for any Author. To sum it up in a sentence I would say that "God has been very generous."
7) Who are your targeted readers?
My style of writing is pretty dictionary free. Anyone who can is capable of reading simple English can go ahead and read my book. Be it a 13 year old kid or a 60 year old senior citizen. Via Delhi has a lot of unexpected twists to keep my readers glued on to the book. The book has not disappointed any reader so far. It currently has a rating of 5 stars on Amazon.in, Flipkart.com and Infibeam.com with some brilliant reviews.
 8) Will request to give a brief on the story.

Saifuddin Khan was a Sunni Muslim boy who was pursuing his MBA and resided in the city of Nawabs, Hyderabad whereas Mridu Bhattacharya was a Bengali Brahmin girl who was preparing for her BBA entrance exams and hailed from the beautiful city of Dehradun. Destiny strikes one day and they meet in the early morning in a very unusual manner. They become each other's moral support in no time. Their bonding grew stronger as the days passed by and beating all the odds the inevitable happened, they fell in Love. Their unique love story stared at the Indian Samaaj right in the face as even today people and parents claim to be very open minded but the thought of Inter religion marriage makes them go numb and the first thing that comes to their mind is "Char log kya kahenge?" These Char log have killed more dreams than anyone else ever could. Saif's parents had a broader outlook towards life but sadly Mridu came from a very conservative and narrow minded family. They were a modern day couple who always thought that Love is greater than or equal to any religion and were ready to fight the battle for Love in their own respective ways. The city of Delhi played a very important role in their lives even though they belonged to different cities.
Their love story was nothing less than a roller coaster ride with a series of ups and downs. A twisted love story to be precise…
9) Who is the Publisher?
 Gargi Publishers. These guys are thoroughly professional and they know how to get the job done. The way they market their books is commendable. It is currently the fastest growing publication house in the country today.
10) How the plot came into your mind?
The Hypocrite India Society and the Char Log of the Samaaj inspired me to write Via Delhi. This book is all about inter-religion Love versus the Char log of the Samaaj. We Indians have gone touched the Moon … Our satellite revolves in the orbit of Mars and yet we have a problem when it comes to Love marriages. This book is a slap on the face of everyone who lives with a narrow mentality. I couldn't do it personally so I decided to write this book. A very ANTI-SAMAAJIC book in my words. I am still wondering why people didn't burn my statues yet.
11) What next after this Novel?
I have started working on my second novel which would once again be a twisted Love story. Apart from Via Delhi … My short story "Deaf and Dumb Love" is a part of the biggest anthology of early 2015 called "The Notebook of Romance" and my poem is a part of the anthology called "Winged Heart." Apart from all the writing business, I will also get back to the corporate world shortly…
12) What are your other passions in Life?
I love singing … In fact used to be the lead vocalist for a Desi rock band called fuSION during my post graduation days. I also love dancing and I have choreographed various dance events for HSBC and Procurian. I just love making people laugh … Ummm … To sum it up in one word; I am an "ENTERTAINER."
13) Where you see yourself 5 years down the line?
I seriously don't know what will I have for lunch tomorrow then how can I tell you about something that's going to happen 5 years down the line. Yes, I do want to be a household name and I do want to write more bestseller but I really don't have a time frame for that. All that I know is that I got to keep continuing writing with all my heart, be humble at all time and good things will keep happening to me.
14) Describe Sabi the Author in One line?
"A man who made no excuses"