A Session With Poetic Engineer- Sharans Kabra
The poetic world attracted this young guy at a very early age and provoked to pen down poems with emotional meanings. Yes, we are talking about Sharans Kabra the poet who penned his emotions in a beautiful way which impressed the poem lovers profusely. Check out what he shared with us in a closed session.

1)Welcome, Sharans. It's a pleasure to have you on this platform of Indiacafe24.com. Say something about you, your family and who you are other than a poet.
I follow my words "Miles to go, Milestones to erect" religiously.
An Engineering graduate from IIT Dhanbad, I am the founding member of a Mumbai based food-tech start-up and have been part of various other value-creating Start-ups, throughout my professional career.
Born and raised in Kolkata, I was introduced to poetry during my school days. I have been binding beads of "emotions" and "real life experiences" into poetic necklaces for the last 8 years. I often cheated on poetry with theatre during my college days 😉
I don't believe in sitting idle. When I'm not working on any professional project, I generally use my time by surfing the internet and reading all kinds of logical stuff or I treat my eyes with a good movie
2)You are an IIT pass out and also a poet….. These days a trend is going that almost all fields of engineering students are moving towards literature line and students of literature are hardly into story writing or poetry. What's your view on this.
I can't really comment on literature students but it's a general fact that we are often too young to realize our true calling. And anyway, life is too long for us to realize what we are good at or what we wanna do next. Considering the fact that approximately 2 million students become 'engineers' every year in India, it is only fair if some of them get enticed by literature and arts.. After all, we were all artists as children.
3)You are a startup specialist…. Share a few words about your projects.
I have been involved mostly in early-stage tech startups my entire professional career. I always wanted to solve problems and gain something out of the process and that's why I have been in startups all along. The dynamics are just enthralling.
4)Kolkata is a culturally rich city…. How it inspired you to be a poet
I used to listen to Ravindra sangeet as a part of the city's core culture. I have been exposed to a poetic side of things for all my life now. I think Kolkata is a special reason I started writing.
5)Who are the authors/poet who inspired you the most?
Mirza Ghalib, Bollywood lyricists such as Javed Akhtar Saab and Gulzaar Saab.. But along with these big shot names, there are many unheard writers whose lines have made me ponder upon them.
6)Say a few words about your poetry book Samast… How did it happen?
I used to write a lot and only a special few knew about this. I would often recite a paragraph or two in gatherings and I found that people almost always loved it when my words reached their ears. Thus, I decided to pen them down because as they say, there are only two things that can make you memorable: do something worth writing or write something worth reading.
7)What are the subjects of the poems included in this book?
Samast as a concept includes all the feelings a person of my age experiences. Love, hope, sadness, desertion, resilience, loss and etc.
8)Your poetry book is a mix of Hindi and Urdu language…. Any specific reason for that? Do you think regional language books are lagging behind the English language books… be it novels or poetry?
Yes, sadly our regional literature almost always misses the spotlight. I write in English as well but I mostly write in Hindi and Urdu because that is the mix that I feel touched me as a reader and I think it always touches the hearts of people in our generation.
9)India is a country with so many languages… how one regional language can cross the obstructions of so many languages to reach the heart of poetry/story lovers?
It's our game. We need to love our own literature and be confident to share it or popularize it among others. Everyone in India is linked to some regional language. We just need to forget the fact that western languages are cooler and respect our entity.
10) Any time down the line do you have any plan to translate the poems in English or any other Indian languages to reach more readers?
Yes, I love English. It's a very simple and easy language. More than that, it's a very efficient medium to communicate feelings. Therefore, I do think I would be translating my works in English and creating new ones as well.
11) At what age you wrote the first poem and what was that?
At the age of 13. It was titled 'maa'
12) What are your other passions in life?
I love Soulful music and I am a technological guy. I love it when I put my hands on a technological solution.
13)Who is the one who for the first time noticed the spark in you to become a poet?
I don't think it was one specific person. People have been very supportive and encouraging to me at different points in my life and whatever I write is somehow a result of that.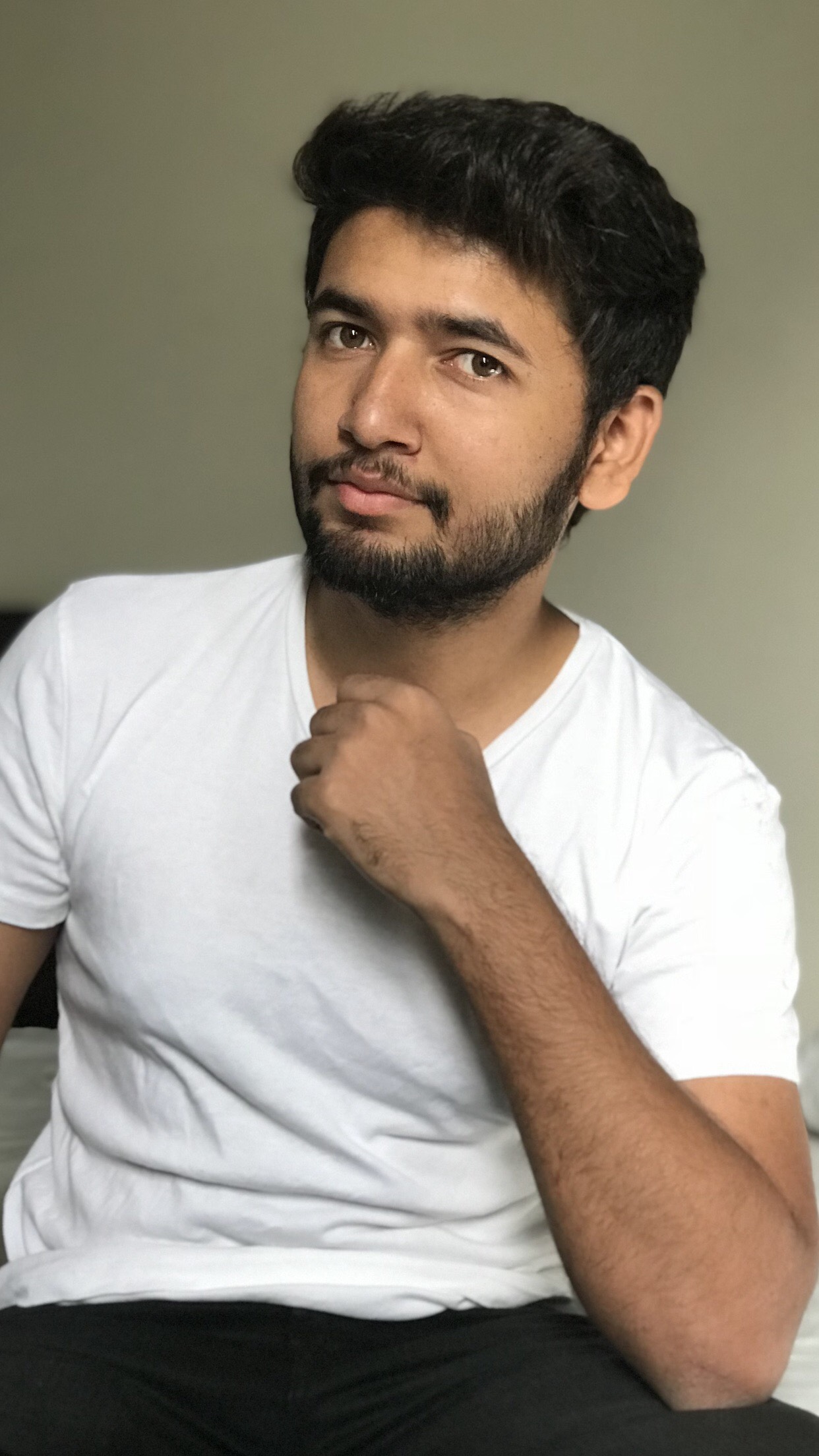 14)What are your future plans-?
Just one!! I will keep following my passion and would try to make sure that it takes me to a better place than I am today.
15)Define   Sharans Kabra the poet in 1 line.
An ordinary extraordinary guy who never settles.