Geetanjali Mehra- Predicting The Life with Elegance
Analyzing the future of a person using the science of astrology is just not tough but quite challenging. There are very few astrologers who managed to have strong hold in this subject and capable to deliver the right future reading for an individual. Meet Talented astrologer Geetanjali Mehra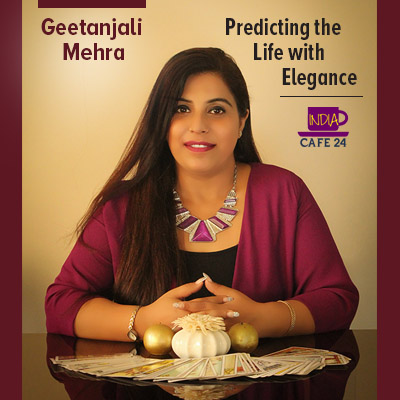 1) Welcome to Indiacafe24.com. Before we start with the session will request you to introduce yourself to our readers who will love to know about a talent like you. Say something about your background and you as a person.
A- Thank you so much for giving me the honor to be interviewed at  IndiaCafe24.com.I was born and brought up in the holy city of Amritsar and after schooling my family moved to Mumbai wherein I graduated in commerce.I portray myself as a darling daughter to my divine parents,caring sister to a lovely brother & beautiful sis in law, charming wife to an awesome husband,adorable mother to a dashing son and cute daughter in law to my wonderful in-laws.I have a hunger of the mind which asks for knowledge all around me and the more I gain,the more is my desire.I believe strongly in Past birth and feel that God connects you to those people automatically who were connected to you in the past birth and it is destined to complete that particular relation in this lifetime for that stipulated period because these are the relationships we leave incomplete in our previous life.They are also known as our karmic debts.
2) How astrology came into your life and how you planned to take it off a step further to help people with your knowledge in this field?
A-As I said earlier that we leave certain things incomplete in our past birth and connect again in this life to complete them. I believe Astrology as a profession has been one such past birth connect for me. I happened to meet a renowned Astrologer R L Sinha in Ranchi in 2005 and it was very first time in my life someone studied my horoscope and predicted that the planetary conjunctions in my chart indicate me reaching pinnacles in field of Astrology. As a result I started studying Astrology and as truly predicted I had my first International Astro-Conference in 2006 at Bangkok,Malaysia & Singapore and after that there was no looking back.I was interviewed for a talk show Kaho Saheli at Take1 channel Jammu and was also invited by Indo-American Society as well as Rotary Club of Mumbai Central as Chief Guest and Speaker.I also started writing articles for newspapers like Dainik Jagran and Times of India. When everything as predicted for me started falling in place, my faith in this science became more stronger and I decided to take this up professionally to help people.I customize Personalized Astro Book which is an amalgamation of 44 fortune sciences together in a colorful pictorial form.This book is a small effort to make people aware of the connection between the planets and zodiac with their persona and life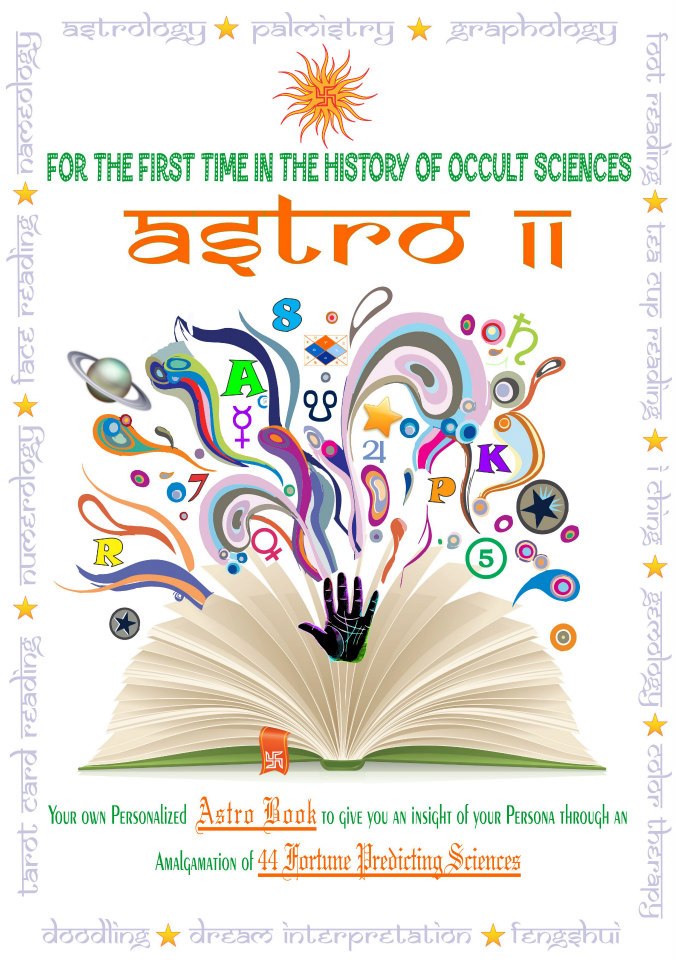 3) How effective is Astrology in changing the life pattern of a person as per you?
A- The birth and life is based on our karmas in previous life. Destiny decides our birth time which has certain planetary positions of planets through the signs of the zodiac by which everyone is affected by their positive as well as negative effects.Astrology is an ancient practice to use these positions to generate predictions which has a direct influence upon people and their personalities. By studying a person's horoscope one can find out not only their talents, but also the shortcomings.Since the planetary positions cannot be changed we can follow certain remedies to reduce the bad effect by making changes in the energy that we emit. By following certain remedies like Praying to a specific deity of that specific planet as well as wearing a gemstone(electromagnetic radiations) one can strengthen planets and thereby change the life pattern as well as thought process.
4) What exactly is Numerology Analysis and what sort of benefit it can offer to modify the life of a person?
A-Be it 5 senses,9 months of pregnancy or rosary of 108 beads,numbers exist everywhere.Your name reveals yourself in the chart while the date of birth reveals how the self lives.By calculating one's lucky numbers one can know one's strengths as well as weaknesses, check compatibility between family,friends and partners.Lucky numbers can be used to sign a contract or to buy a house or any career decisions to improve growth prospects in Professional Life.
5) Who encouraged you to enter this world of secret science?
A-My first Astrology Teacher Mr R L Sinha from Ranchi encouraged me to take up Astrology as profession.He motivated me so much by saying that my stars are just so perfect to be in this field and I can be successful without fail.Presently I am a Registered Member of All India Federation Of Astrologers Societies,New Delhi as well as an Associate Member with American Federation of Astrologers,Arizona.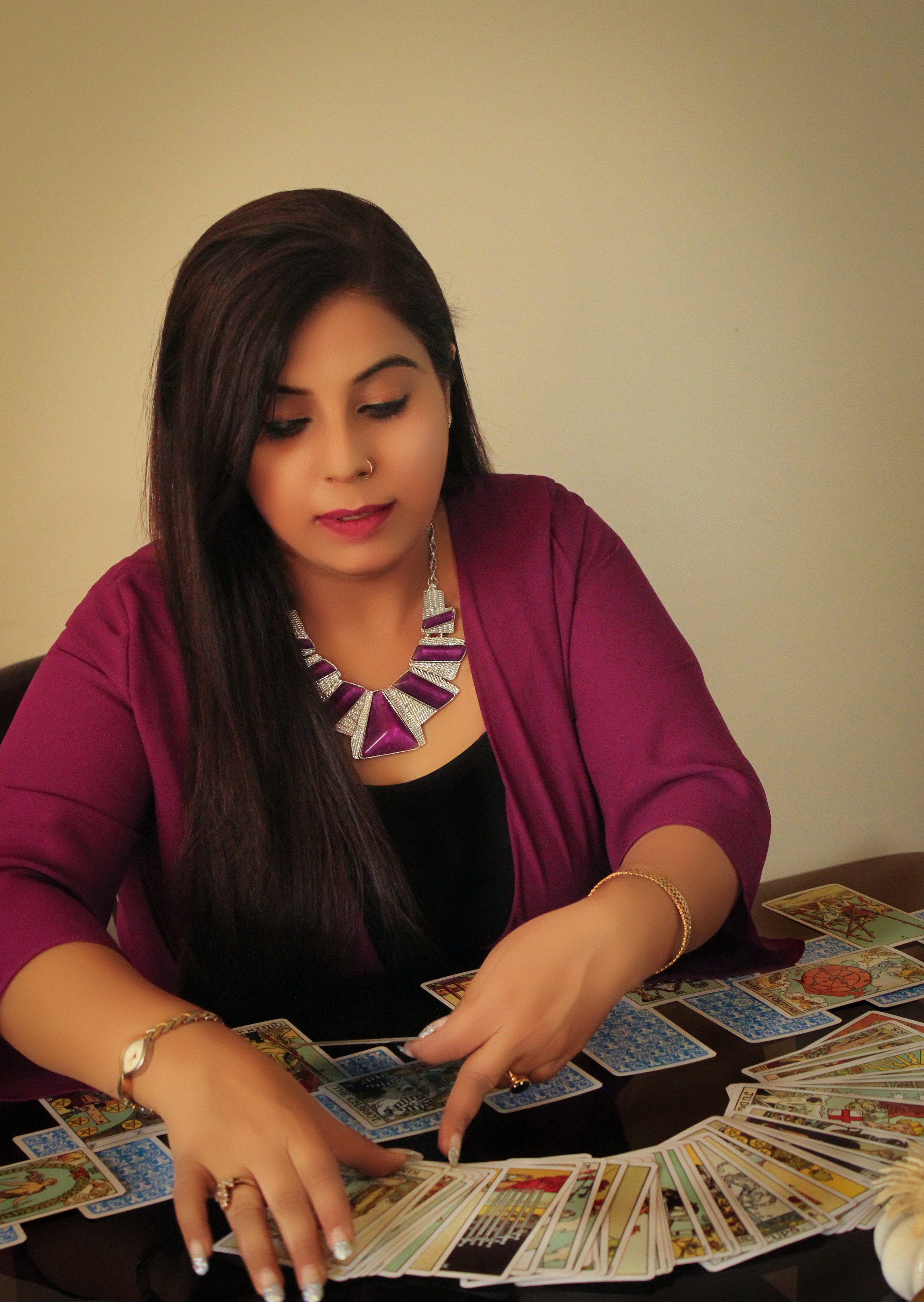 6)Who is your Guru?
A- I would call myself extremely fortunate to be blessed with Five Divine Masters who transformed my life so naming one particular Guru would be doing injustice to others. This is one such profession where one keeps meeting more learned and learned masters of this field. It is well said that 'When the student is ready the master appears." Masters kept appearing for me at various stages of my life to bless me with their guidance and positive energies.
7)How it feels when you notice that your reading and advice to any of your client changed the life in a positive way?
A-It gives me an immense pleasure to know if my readings change someone's life in a more positive manner as predicted by me.I believe God automatically connects me to people and enable me to act as the medium to help a particular person.Customer satisfaction is the most important service we can provide to our community.
8) Being an expert on this secret science, can you please give an idea as why a good percentage of population don't believe in astrology? What as per you the reasons behind that?
A-It is said that Half knowledge is the most dangerous thing so I believe this could be a possible reason for the dis-belief in astrology because there are lot of astrologers who are practicing without adequate knowledge on this subject and just for earning quick bucks they misguide people with half cooked knowledge. Astrology is a Mathematical Science and one should study in detail before making any predictions.
9) Can we actually forecast the True picture about the expected life events in a persons life?
A-Yes we can predict certain events in a person's life.One can forecast marriage,promotions,job change,foreign visits etc through the astrological birth chart but need to study in-depth to be able to make predictions.Difference of opinion is otherwise normal in any field. Even in the field of medicine there are different views and opinions on the same patient and condition despite standardization.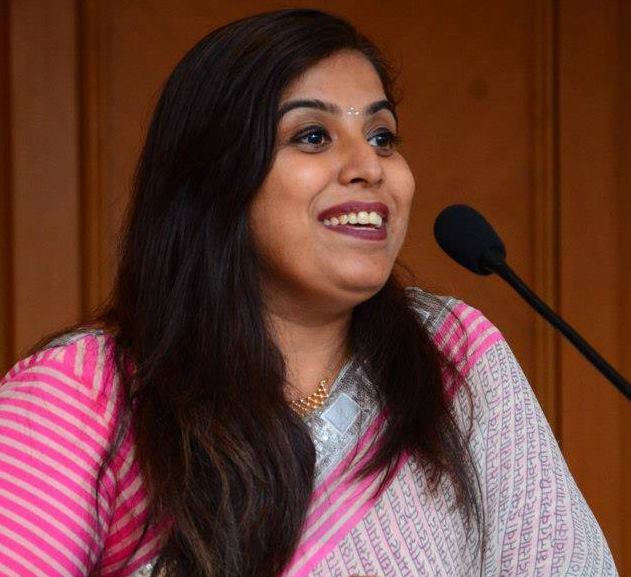 10) Say Something about Tarot Card Reading as a tool for prediction?
A-Tarot cards are a medium to channelize the cosmic energies to get divine guidance. Since it is a symbolic language with imagery one should study the cards well before start practicing. There.There is an angelic message hidden in every card so there is a constant need to energize and meditate with Tarot cards to enhance intuition so that it helps a tarot card reader to give an accurate answer to the question asked by the client.
11) We all know that there are many such people available in this world who are misusing their knowledge of astrology to fill their pocket. Being a true astrologer what you  feel we can do to stop such people from malpractice?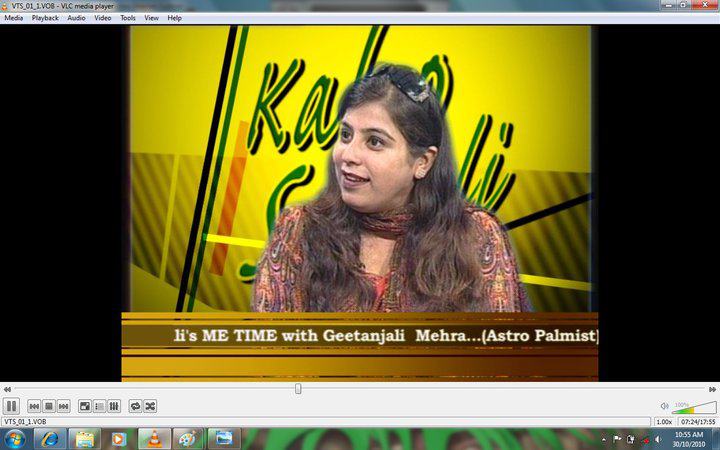 A-We can spread awareness among people through social media that they should not fall prey to roadside astrologers or other such proponents of this field of science.Before seeking any astrological advice we should try to find out the genuineness of such astrologer from other people.Not with standing the above there could always be a difference of opinion in between two established astrologers too with respect to their study of chart.Before buying the Gemstones in a blindfold manner as recommended by the fake astrologers it is always advisable to take a second or third opinion from a prominent or an established astrologer.The same goes for Match Making of charts for Marriage Compatibility.
12) What are your other passions in life?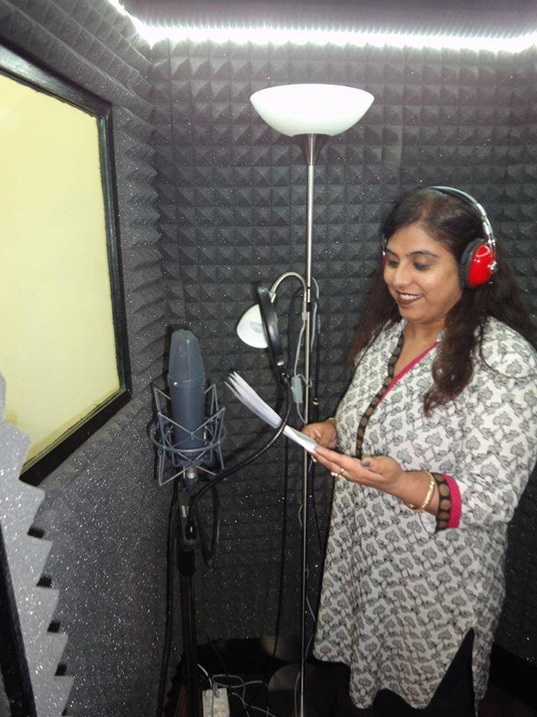 How important it is for us to look Good as well as speak well to project a image for our personal and professional lives. As a Certified Image consultant I recommend my clients with color and silhouette analysis, closet auditing, personal shopping, corporate as well as glamorous makeup and effective communication skills to help them with complete image makeover process.The next passion about Voice over appealed to me first when I was on air with Big 92.7 FM giving Astro tips and advice to listeners then I realized that Voice is a human gift and it should be cherished and used beautifully.I am a Voice Over Artist with Indian Voice Overs presently . My Creativity flows from Painting to Dancing and from Cooking to Composing poems and the list continues…. otherwise I am what my name says: Geeto-ki-Anjali…Melodiously Musical 🙂
13) Graphology is also a science by which we can tell about the nature of a person. What type of client generally approach for this study and why?
A-Clients from various backgrounds approach for Graphology. From Students to Corporate sector and also the housewives approach for handwriting analysis to know about their personality traits,creativity level, leadership qualities and also the health issues.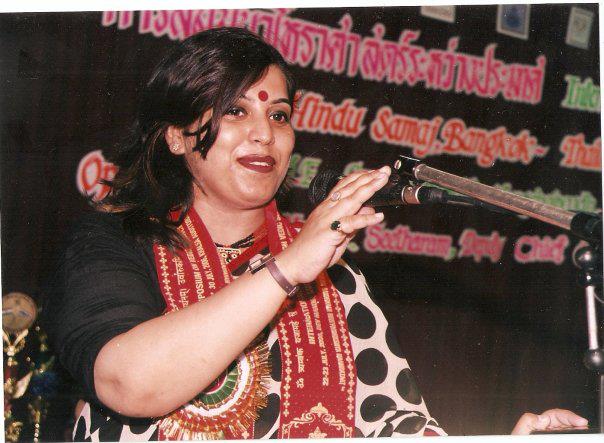 14) What is Pronology Analysis?
Pronology is a Science of names or Nameology. There are vibratory value of letters in our name which is also known as sound numerology. When we chant and utter mantras, sound vibrations are produced to attract Gods. Pronology helps us to know about the forces that occur in a name and makes us act accordingly.Like a Horoscope deals with stars and planetary positions at birth time, similarly a horoscope for a name is prepared using letters in your name and thereby studying their sound waves. Birth Horoscope cannot be changed but a Name Horoscope can be made as per our own variations in our name and changed name as per suitability.
15) Biggest compliment so far received by you?
A-The Biggest Compliment I received so far from my clients is that I never look at the watch when I am reading for them.I believe that a greatest gift you can give someone is your Time so I always listen to their problems with patience and concern without paying much attention on the minutes or hours spent.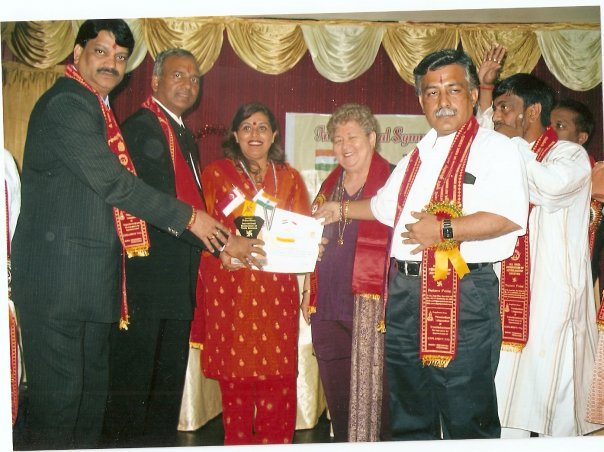 16) If anyone want to take your assistance for astrology/ Graphology / Tarot from you where they need to contact you?
A-I have my website www.astro11.com  where my clients avail email or telephonic consultancy.I have my page on Facebook where I share Astro tips and predictions.My numbers for anyone who need to contact me are as follows: +91-7045660640,022-220-55505
17) In one line: Who is Geetanjali Mehra?
Geetanjali Mehra is born in this world for a special mission to HELP & HEAL 🙂