Ajay Devgan Expresses His Happiness About Wife Kajol Teaming Up With King Khan Once Again
Rohit Shetty's "Dilwale" has created much buzz, especially after it was confirmed that Shah Rukh Khan and Kajol will be seen together in the film. Commenting on this, actor Ajay Devgun said that he was happy that his wife Kajol will be teaming up once again with the King of Romance. This statement gains greater significance in view of the fact that, Ajay was believed to have forbidden Kajol from working with King Khan after the couple got married more than a decade ago.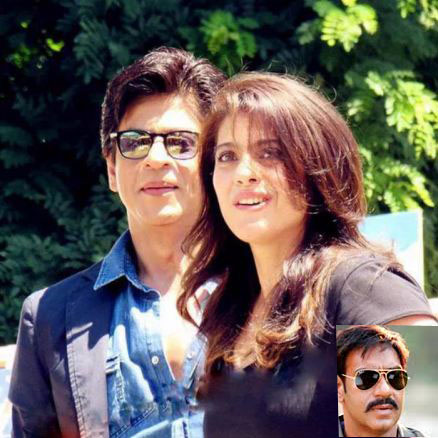 The iconic pair of Kajol and Shahrukh, was known for its sizzling hot onscreen chemistry, and continued to be a favorite of numerous fans even years after they were last seen together. With Dilwale, expectations are running high about whether or not the duo will be able to recreate the magic after such a long gap. But with Ajay having expressed his happiness about the pair working together again, things seem to have started on the right note.
Many believe that Ajay's comments might have something to do with the fact that he shares a strong relationship with Rohit Shetty, the director of Dilwale. In fact it is also being said that Ajay will also be doing a cameo in the film he is believed to have even told the press that his wife Kajol is extremely excited about the movie.
Dilwale is supposed to release towards the end of 2015 and apart from Shah Rukh Khan and Kajol, it also stars Varun Dhawan, Kriti Sanon, Boman Irani and Vinod Khanna.