Nidhi Chugh- Judging Character And Personality With Handwriting
Handwriting- Can it be a tool to know who you are as a person? Yes, it can be and there are experts in this world who can analyze it and help people in bringing changes in their behavior and Character. This time we had a session with very talented Graphologist of India Nidhi Chugh.  She shared in brief about this subject and her experience in this field.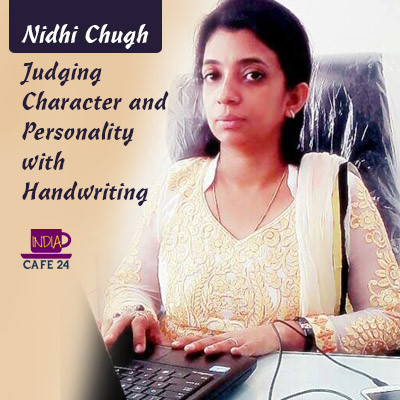 1) Welcome To Indiacafe24.com. Its an honour for us to have a talented Handwriting expert with us? Nidhi we will insist you to share few words about your background , family and education with our readers?
Hello!
I'm a Punjabi, hailing from Kolkata – The City of Joy. I've been brought up in Kolkata and shifted to Delhi after my marriage with Rajesh Chugh (CA) and I'm blessed with two daughters – Aakanksha and Ananya. From the last 10 years, I've spent my life travelling and residing in various parts of Africa.
After having completed my graduation, I pursued interior designing from Jenson and Nicholson Ltd. I used to take part in several exhibitions abroad and further my interest in Graphology took over my passions. I have done Graphology courses from – International School of Handwriting Analysis (ISHA), California, USA, Graphology School of India (GSI) and Rachna Sansad Prabhadevi, Mumbai.
2) How and when you do make your career as a Handwriting expert?
As a global citizen, I have spent a part of my life travelling various countries and studying several mindsets. They gave me a broader idea of how I could take forward my childhood passion of 'legible handwriting'. After a lot of research on Graphology, by reading books, articles, meeting physiologists, attending seminars etc., I decided to pursue this as my career as it was enthralling and handwriting captured my mind by all means. Eventually, in 2011 I did a course on Graphology from The International School of Handwriting Analysis (ISHA), California, USA.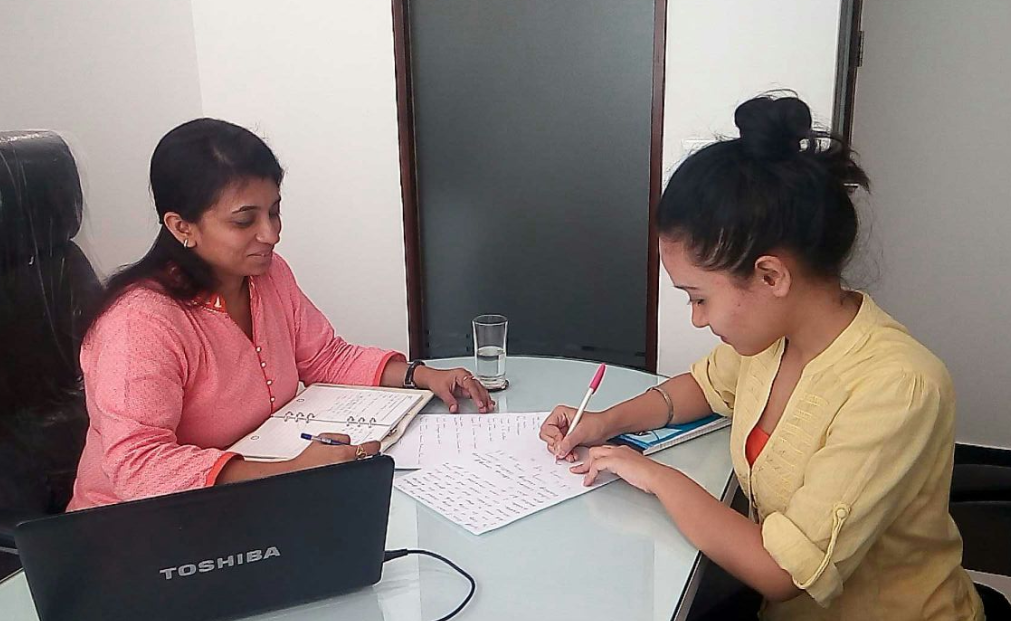 3) Kindly give a brief about the subject Graphology?
Graphology, as the name suggests, is the study of your handwriting patterns. Our mind has neurons and they are further linked to our fingers and our mood affects our writing, I am sure everybody will agree to this. Graphology is a method of identifying, evaluating and understanding a person's personality through the patters revealed by their handwriting. Whether you mind your 'p's or 'q's and dot your 'I' or 'j' and cross your 't's, it says a lot about how you think and behave. Graphology cannot predict the future, however, it can improve your mindset so that your future can be moulded.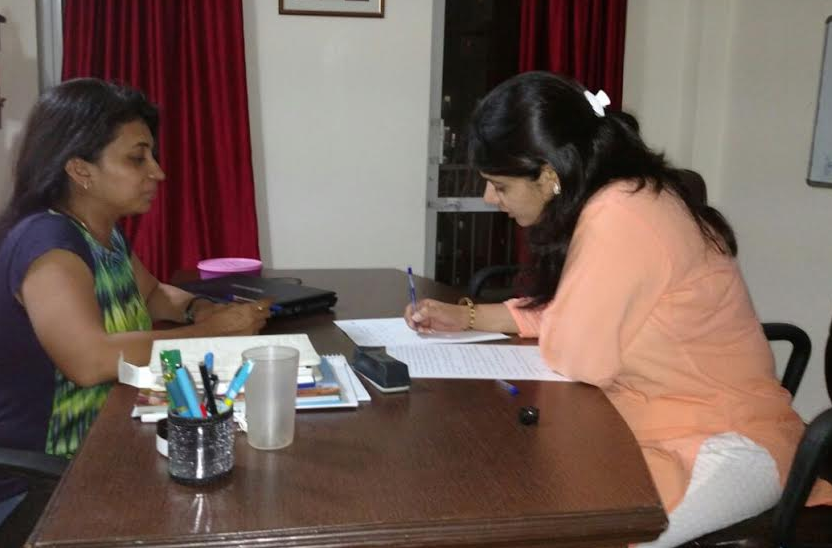 4) What is GRAPHOTHERAPY?
Have you ever realized that you have been given one of the most powerful tools in your hands to bring a change in yourself and hence your life?
Graphotherapy is a branch of Graphology, used over the world, across the nations by thousands of people to bring changes in themselves. The science of bringing changes into our personality and character by bringing changes into the way we write is called Graphology or Hand Writing Therapy, which works on the basic principle of reverse psychology. Its known as the '30 day magic' – because our brain takes 30 days to get used to a certain pattern or behaviour, so the continuous repetition of the specific trait change can bring about a changein 30 days!
5) Is there any specific science which works behind this subject?
Graphology has been one of the most controversial subjects for over a century. It is hence, known as the 'pseudoscientific analysis' of the traits and characteristics of a person. As a pseudoscience, there are no proven facts about this subject, however supporters refer to the anecdotal evidence of positive testimonials.
6) Is there any difference between Handwriting analysis and Signature analysis?
There is a major difference in both the analysis. Handwriting Analysis is a true depiction of what you actually are – the personality. Whereas, signatures are more like covers of books, they may either show your true personality or what you want to show yourself as to the public. A signature may stand for the writers true personality or it may be a facade revealing little about the writers genuine character. As Graphologists, we never analyse the signature without the handwriting sample.
7)  In general we make signatures in important papers or documents and that too with a conscious mind. So how can you detect the real mind and Character of a person when signing in conscious mind?
As Graphologists, we can easily analyse ones signature which has been done with a conscious mind. However, the results may vary from their real personality because signatures are like covers of a book, they represent your desired persona to the public.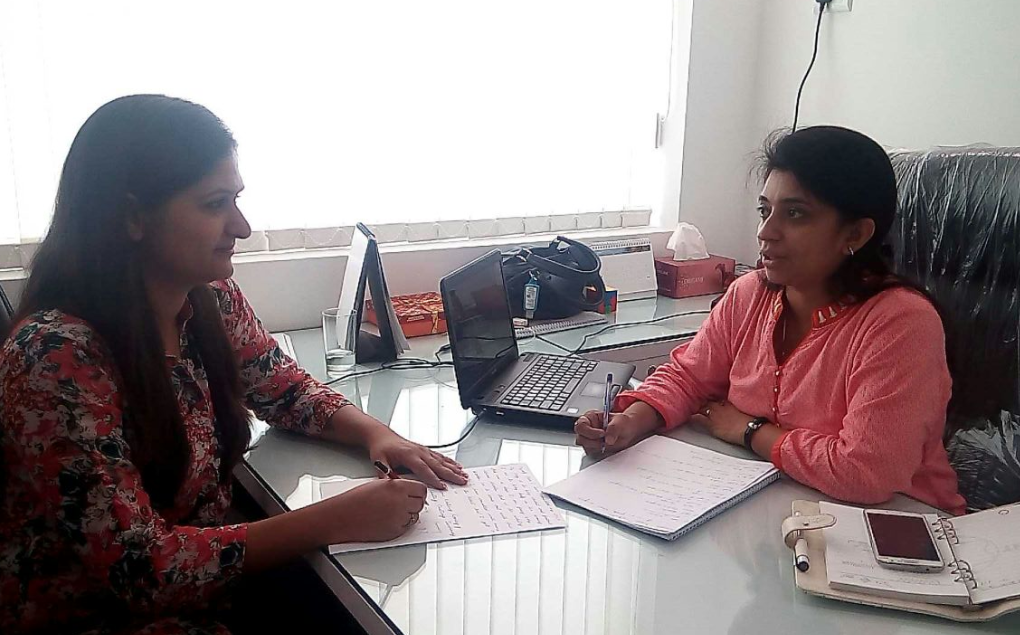 8) How can a change in style of writing changed the character of a person?
We don't suggest you to change your entire handwriting! Instead, we heighten the traits which are lacking in your personality by suggesting changes in certain strokes, size, slant, pressure, marginal gap and much more. The continuous repetition of these traits helps in programming your subconscious mind to behave in a certain way. In simpler terms, it's the art of programming the mind.
9) What type of characters you get to see mostly when you analyse a handwriting?
When we analyse writings from the age group of 14- 25, we usually see the fear of success, over confidence, insecurity, indulge in bad habits, lack of concentration etc.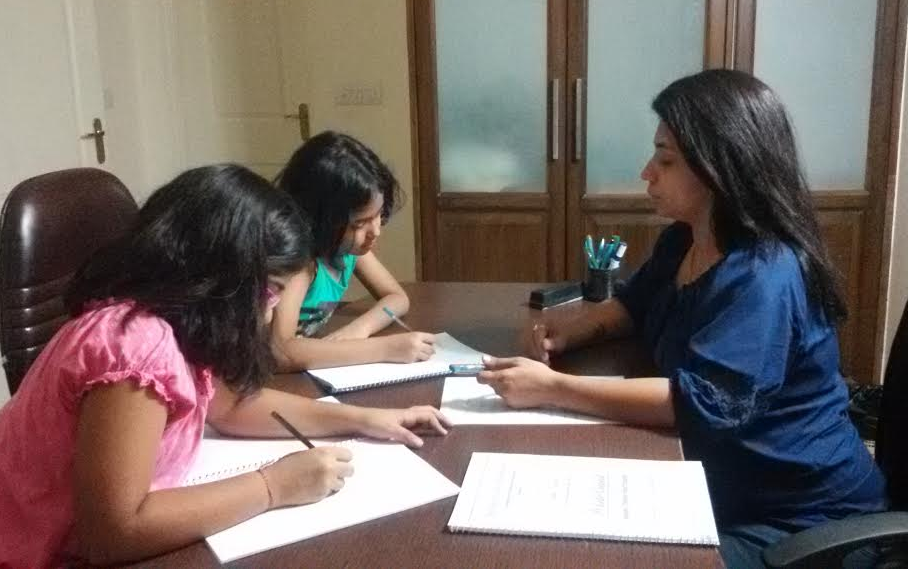 10) What is the basic reason for which people mostly contact your for handwriting or signature analysis?
There are various reasons including – illegible handwriting, some sort of hidden fears, lack of confidence, hard work yet no results, confidence boosting, controlling anger, stress, depression etc.
11) How people react when you tell them something negative about their nature and ask them to work on them and change handwriting?
At first, people are not ready to accept their flaws easily. However, after several counseling sessions they find out their flaws themselves and are ready to improve upon them.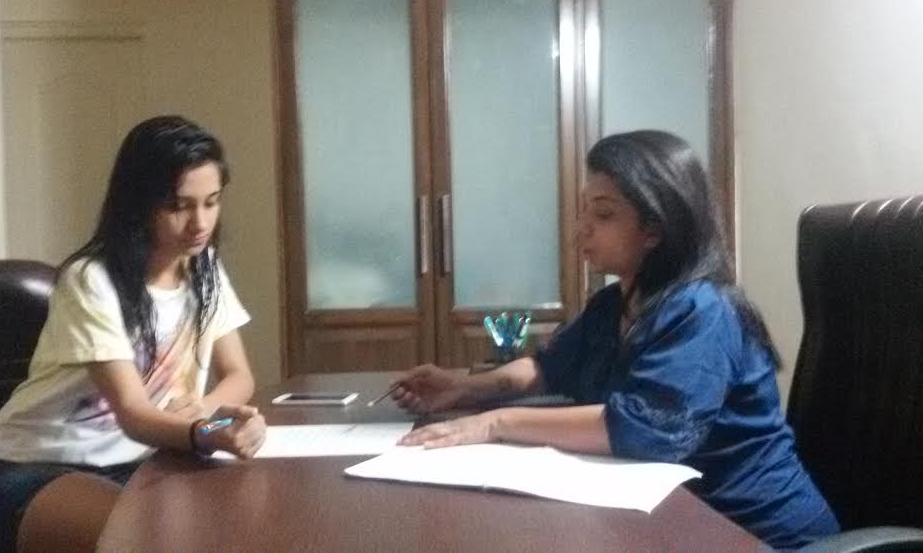 12) How it feels when you clients get benefited by your service?
In short, it gives a great sense of satisfaction, pleasure and utmost peace!
13) What are your other passions in life?
Interior designing, sports (cricket/swimming), travelling and social work have always been of my interest!
14) In one line define- Nidhi Chugh– The handwriting expert?
Nidhi Chugh – Full of passion, ambition and creation!