A Session with Musical talent From Bengal- Poushali Rudra Bosu
Bengal is an ultimate destination where we get to see the true culture of Music. Poushali Rudra Bose is among those talented people of Bengal who is having a true sense of Music. Here in this session we are trying to know this talent closely.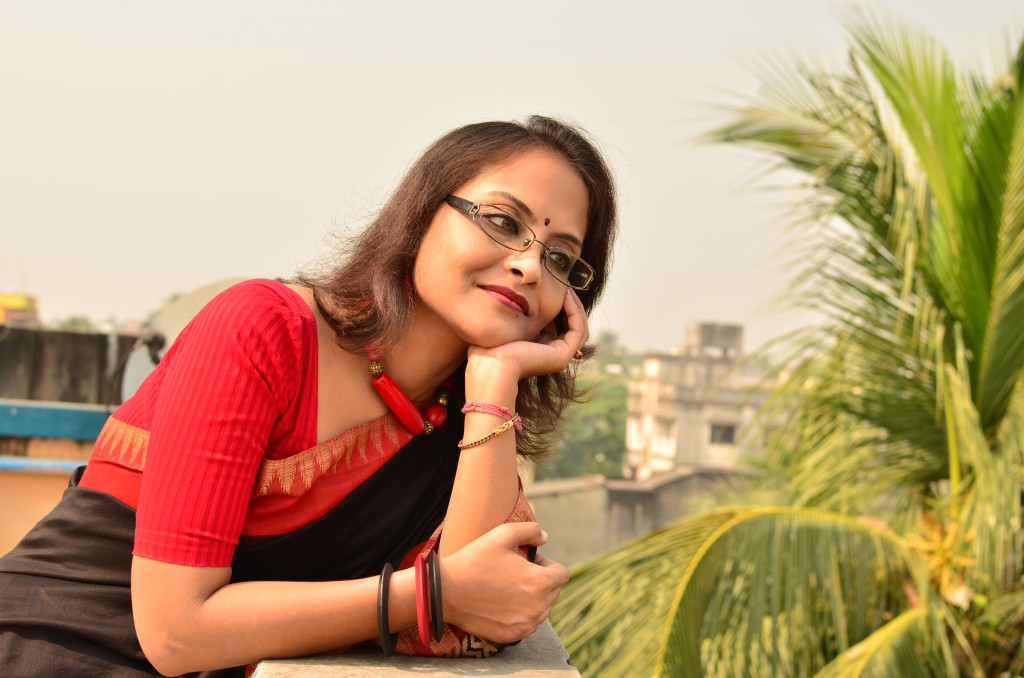 1) Welcome Poushali . Our readers would like to know how was your childhood and how you entered the world of music?
I grew up in New Alipore in a music loving family. I started my lessons from my mother at a very early age. Later when I was three and half I started my training with Smt. Jayanti Purakayastha who still happens to be my next door neighbor
2) How it feels being a part of entertainment industry?
Challenging. Specially when people looks up to you for something which is close to their heart.
3) Who first noticed that you are having e a talented voice ?
My Grandfather.
4) Who is your Guru?
Smt. Sraboni Sen. Other gurus who have enriched my musical sense are Smt. Jayanti Purakayastha, Smt. Anubha Gupta, and Sri, Gautam Ghosal.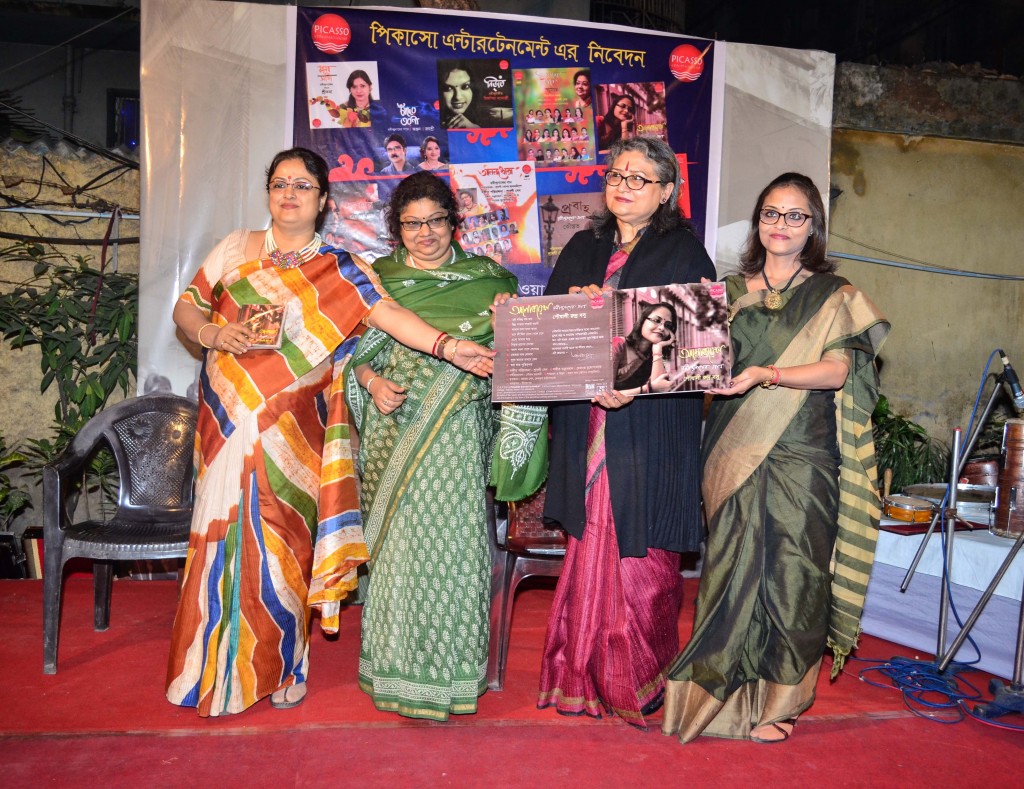 5) Can you describe the present condition of the Bengali music industry and what sort of music is more in trend?
Historically Bengali music always carries with it a very rich creative tradition. It is no exception nowadays as well.
As far as the trending is concerned I do not think there is any particular genre of music that is predominant as long as you get to listen Tagore and Chandabindoo on a single platform.
6) Being a budding singer of this industry what you feel as the basic factors responsible for making a singer successful in the industry?
I would say variation, consistency and a never ending urge to learn so that I master on my art perfectly.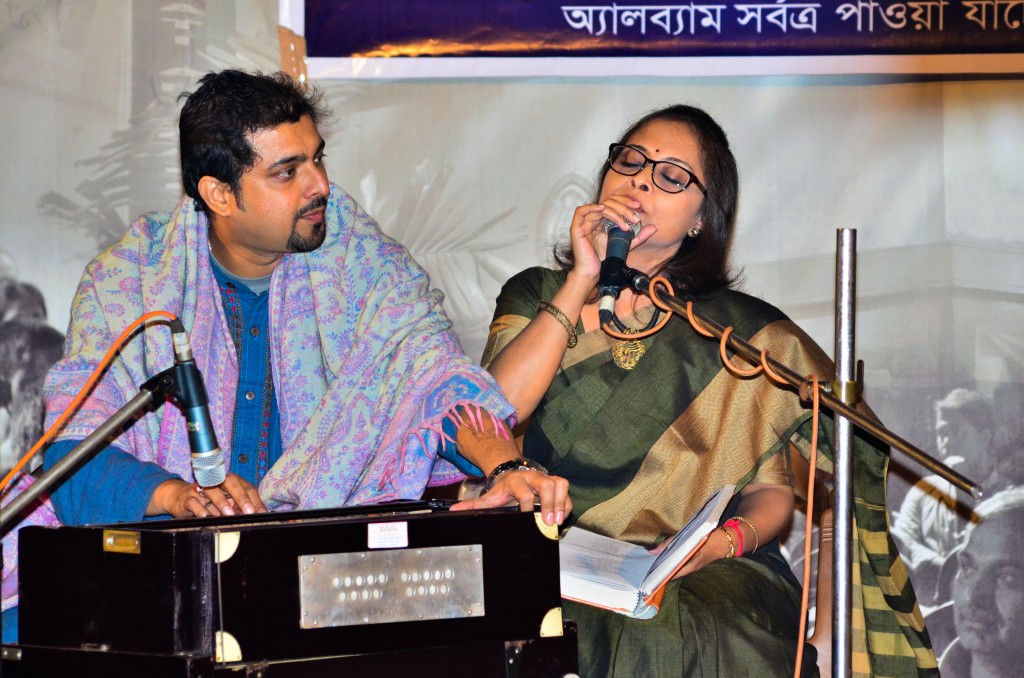 7) What sort of challenges you faced when you stepped in this industry?
As a new comer the most challenging part is to get noticed and to create the visibility.
8) Are you happy with the present scenario of the music industry in the country?
Off course. In fact music scenario in our country is getting better and bigger. Lot of new talents are coming in The only worrying fact is the diminishing commercial viability of music in the back drop of piracy.
9) What as per you are the best songs, so far sung by you?
I can not mention anything specific. It is the listeners who can rate.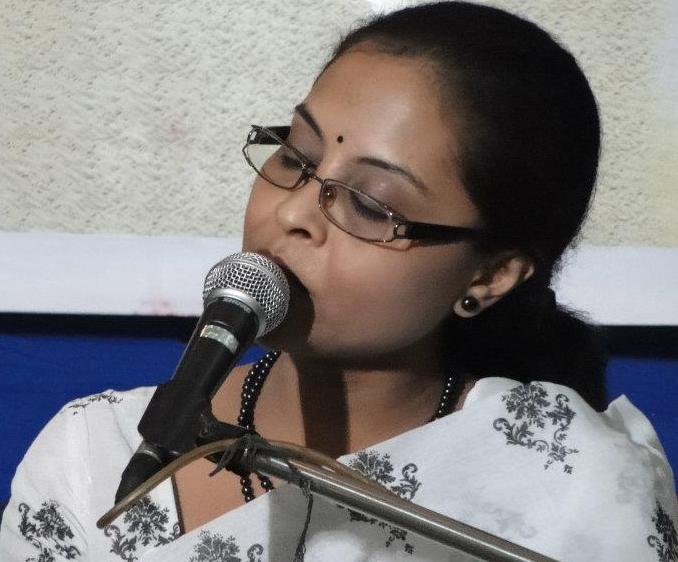 10) What as per you the role of Rabindrasangeet in Indian Cinema?
I do not think Rabindrasangeet itself influence cinematic excellence in India. Apart from Bengali cinema Tagore songs have not played a very big role in any other regional or Hindi films except some good tunes that our early composers like SD Barman have adopted.
11) Any plan or desire to be a part of Bollywood singing industry?
No plan as of now.
12) What are your upcoming albums?
My Album Alokrekha got released this month. The next one is not planned yet.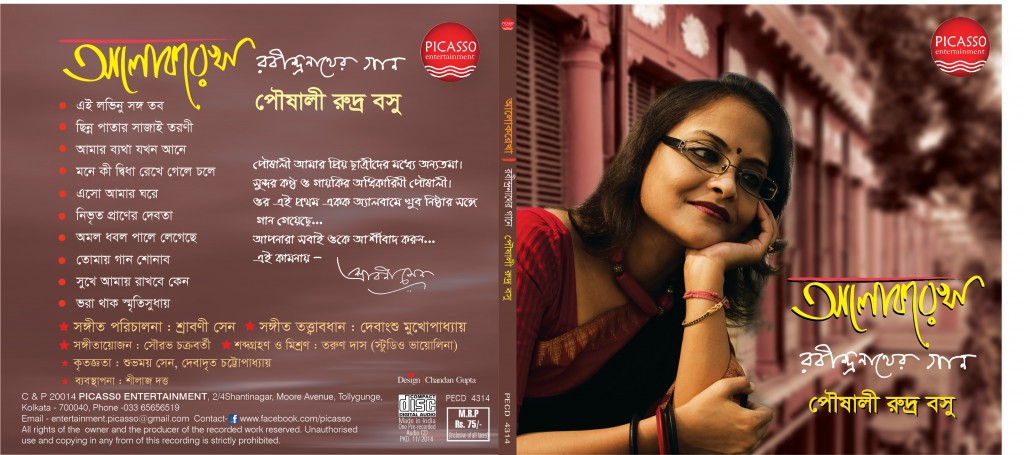 Photo Courtesy : Basudeb Goswami
13) What are your other passions in life?
Reading and Traveling
14) Is musical reality shows capable to find true talents?
Sometimes it truly provide a platform for upcoming singers.Who can forget that singers like Shreya Ghoshal, Sunidhi Chowhan etc are findings of reality show. But sometimes it creates only gimmick and undue expectation.
15) In One line–  Describe Poushali Rudra.Bose
A person who want to lead a life filled with simple joy and music all around.