Bipasha Speaks of Alone as More than a Mere Horror Flick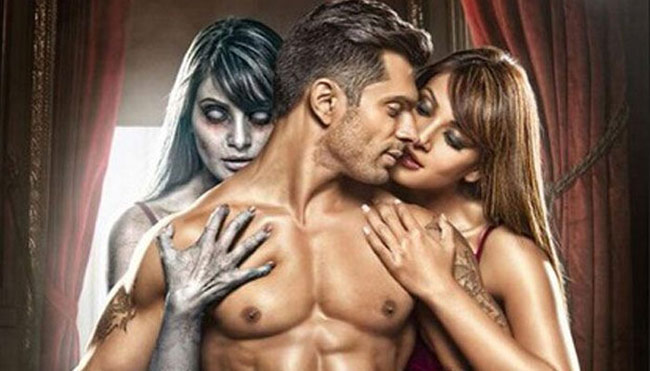 Finally, it is from the mouth of Bipasha. The Film, Alone is credited by the heroine as a film having more than horror in it.
Bipasha Basu, in an interview offered some information about many aspects regarding Alone, her latest film. She said that to her Alone is a "passionate love story", where the different characters have carried the plot into a depth. Terming the film as appealing as well as filled with depth, Bipasha said that Alone offers a different outlook on a multitude of relationships.
The Bipasha and Karan Singh Grover starrer horror film, that is also a remake of the 2007 Thai movie of the same name, holds much importance for this senior actress as some of her previous movies failed to prove much successful at the box office. She spoke in the interview regarding the hurdles that she had to go through while making the movie. She mentioned that to her playing the double of the twin was quite hard as they had certain differences and moreover, one is living while the other is dead. She also added that body double was used and regarding that, she had to be aware of the different technical aspects while she shared the screen with her double.
Regarding the Bollywood debut of her co-star, Karan, playing the character Kabir in the film, Bipasha was all praiseful. She appreciated the actor's look, his ability to dance well, and emotional depth and added that his talent would lead him to gain a place in the list of topmost actors in the future. She also made clear that she had a very easy time shooting with Karan, when she was asked regarding her uneasiness with the newcomers.
Bipasha has starred in a couple of notable horror stories in her long lasting career spanning around 13 years which includes the 'Raaz' series, Aatma and Creatures 3D. However, she said that she hardly has any strategy regarding choosing the horror stories. She made clear that out of a long list of movies, her team makes the short-listing and then she does the chosen roles. The repetition in acting in the same genre of movies was according to her, coincidental.