The Missile Man – APJ Abdul Kalam
APJ Abdul Kalam – The Missile Man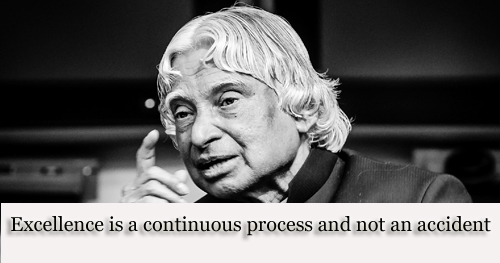 APJ Kalam, played a responsible role in various important positions. He started his career with Defence Research and Development Organisation as scientist. He worked under the guidance of Vikram Sarabhai the well-known space scientist while he was an important part of INCOSPAR committee. He made many projects successful under his initiative and guidance. Some of the notable projects he handled include:
Project Devil
Project Valiant
Launching of Rohini-1
Development of missiles for missions Agni as well as Prithvi
He was very popular with the name "Missile Man of India". His extraordinary contribution as a scientist to the world bought great fame for him and the country and he was honored with several awards not only in India but also worldwide.
Continued…………………………………..