Review of Bella Vita Organic Growth Protein Shampoo For Hair Volume
Reviews of Bella Vita Organic Growth Protein Shampoo For Hair Volume, Fall, Dandruff, Frizz Control, Shine & Strength
Long and shiny hair makes a woman look beautiful. Voluminous hair is something we all dream to have. Like any other woman, I always wanted to have shiny hair with good volume. But due to pollution, I started losing my hair, and it looked thin too. Observing my hair problem, one of my friends recommended using Bella Vita Organic Growth Protein Shampoo For Hair Volume, Fall, Dandruff, Frizz Control, Shine & Strength.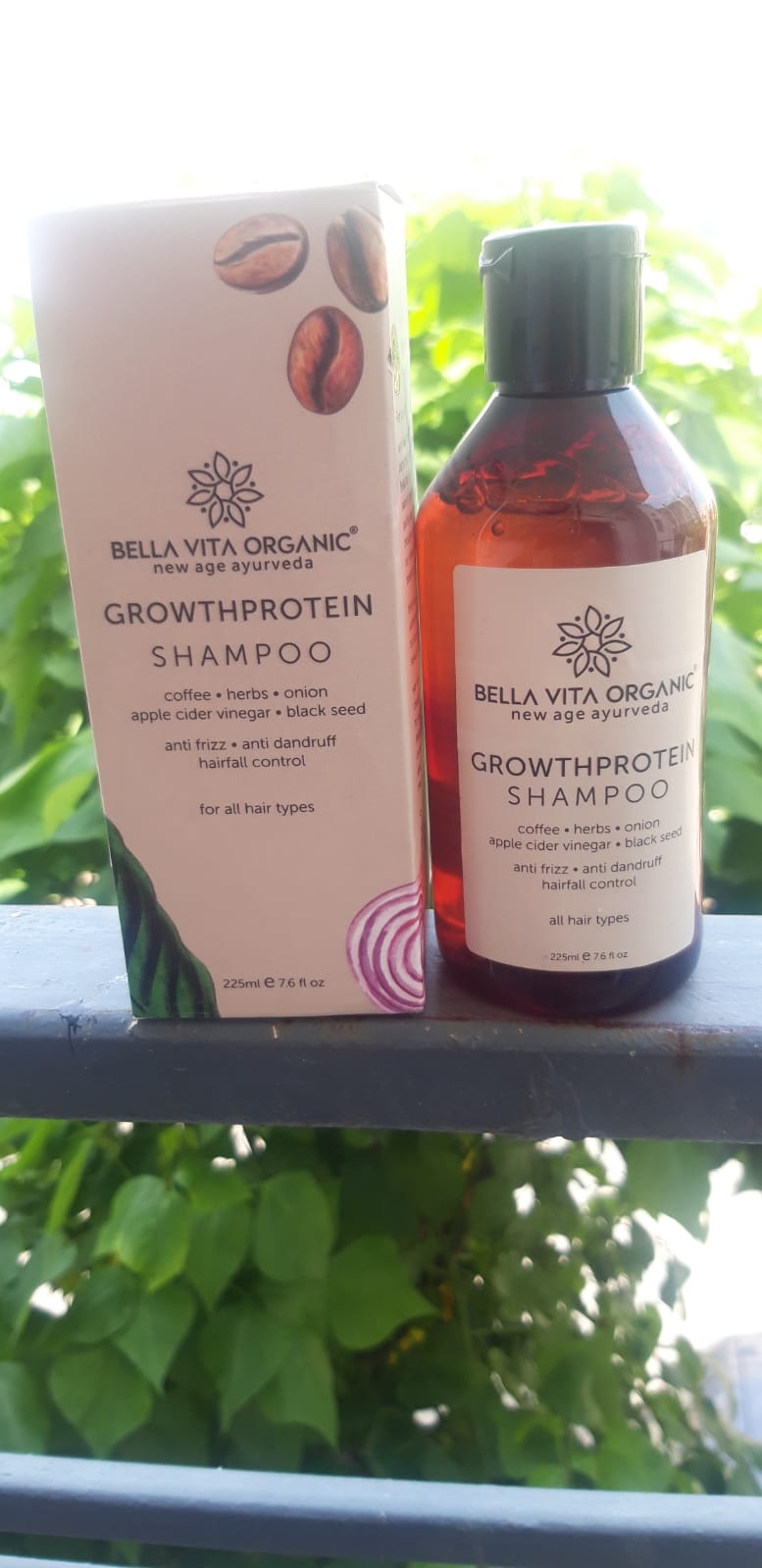 The Bella Vita Organic Growth Protein Shampoo is enriched with almond oil, Brahmi, onion seed oil, bhringraj, and black seed oil.
I started using this shampoo just a few days back and have noticed minimal hair growth on my scalp. I am also feeling good as my hair fall has reduced noticeably. I am sure with regular use it will start a more effective result for my hair.
About the product
The organic shampoo contains all key ingredients to control dandruff and hair fall. The existence of coffee, onion, and other Ayurvedic herbs helps in proper hair growth and keeps your hair free from damage. Onion Juice is one of the known hair growth-boosting ingredients known to all, and this shampoo has the superpower of Onion.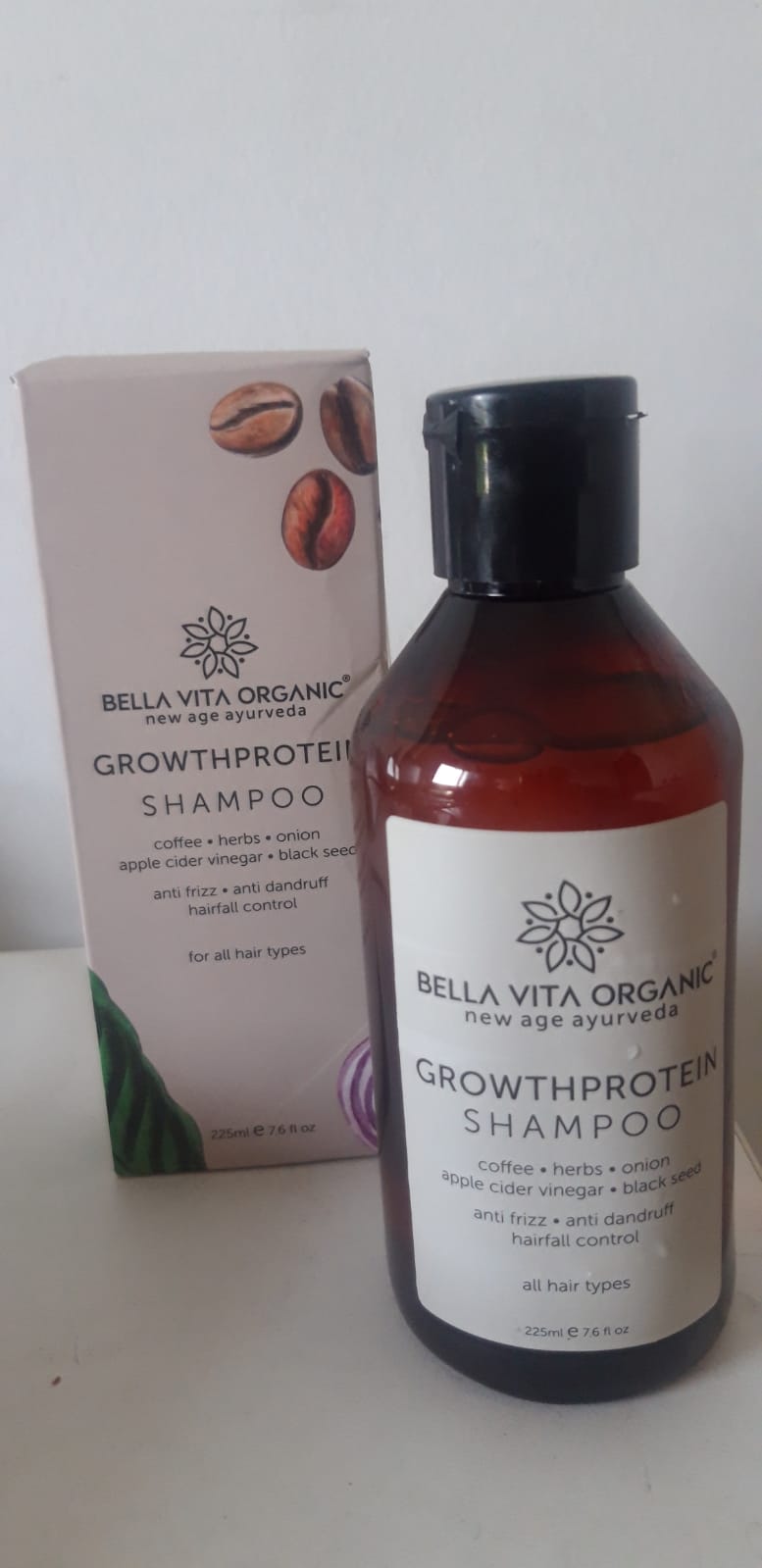 Regular use of this shampoo helps strengthen your hair and controls hair fall. It keeps the hair root strong and adds nutrients. Using this shampoo helps in keeping the hair moist and shiny.
The formula of this organic shampoo contains the following ingredients
Almond oil

Bramhi

Onion Seed Oil 

Bhringraj

Back Seed oil
How to use
Take the required quantity of shampoo depending on hair length

Now apply it to wet hair and scalp. 

Leave it on your scalp for at least 30 seconds

Lather well and rinse properly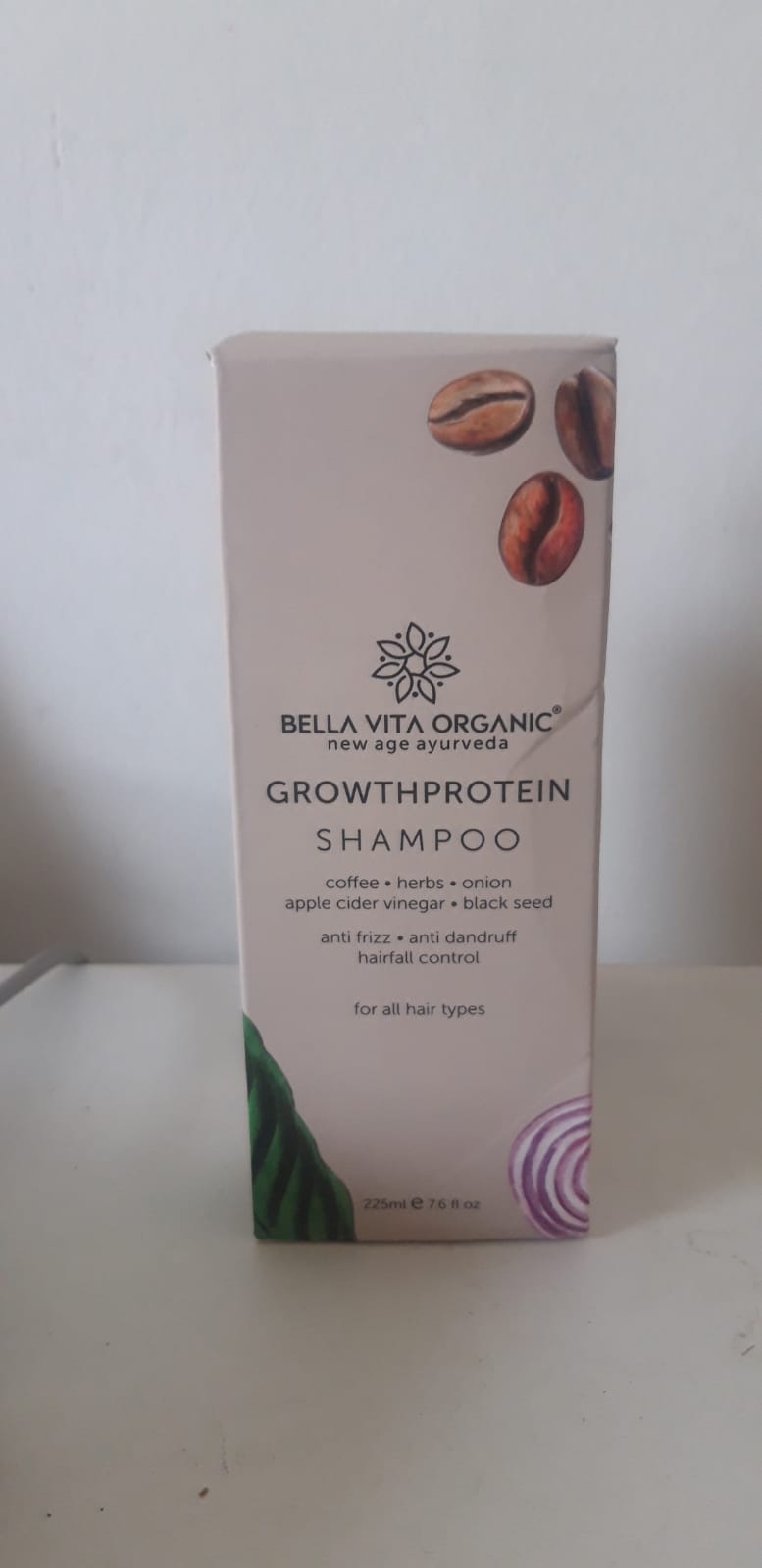 Benefits
Promotes hair growth 

Controls hair fall

It moistures your hair.

It keeps hair soft and shiny.

Is it safe to use?
The shampoo is Paraben, Silicone, and Sulfate-free. Hence it is safe to use. 
Price
A 225ml Bottle of Bella Vita Organic Growth Protein Shampoo is Rs 249.00
Final Verdict
I found this shampoo as one of the ultimate choices to reduce hair fall and inaugurates hair growth. Therefore, I would always like to recommend this organic shampoo.