Review: Bella Vita Organic Exfoliate Coffee Scrub For Face & Body Skin Brightening
Review: Bella Vita Organic Exfoliate Coffee Scrub For Face & Body Skin Brightening 
Beautiful Bright, and Glowing skin is something we dream of always. Bright skin nowhere signifies fair skin, and just being fair can't make anyone look beautiful. Skin texture, its brightness, and de-tanned look, no doubt, makes anyone look attractive. Demand for organic products is now at its peak. Well, so when I searched for an ideal product for my skin exfoliation and de-tanning, my friend referred me 
to Bella Vita Organic Exfoliate Coffee Scrub For Face & Body Skin Brightening.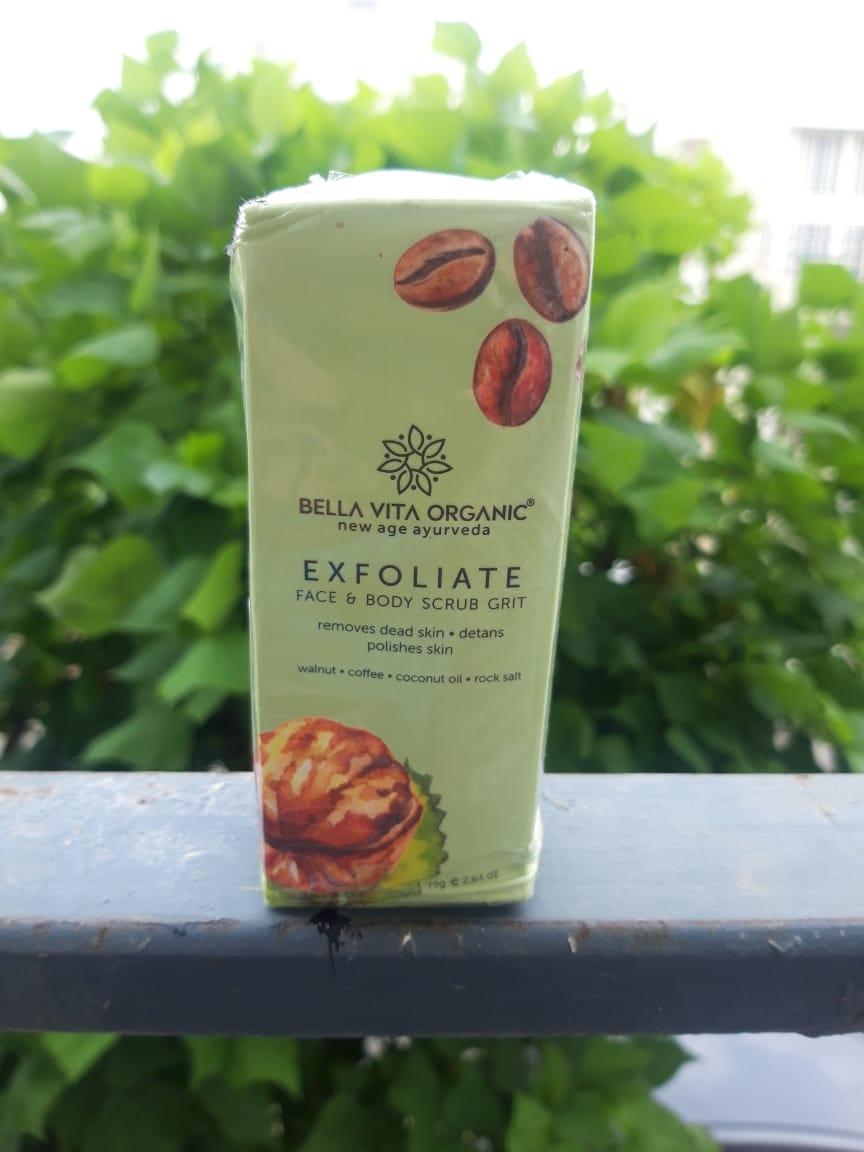 Due to my professional need, I have to travel a lot, and my skin started getting tanned. Seeing this problem, my FRIEND searched for an organic product and handed me over this Exfoliate Face and Body Scrub Grit, Skin Brightening, De-Tan Removal scrub. 
The product is rich in Walnut Grit, Coffee Powder, Rock Salt, and Coconut oil. I honestly feel that this product is effective. Well, so I am going to share my experience with this organic de-tan product. I started using this product some 7 days back, and a noticeable effect I observed in my skin texture.
About the product
This organic product contains herbal ingredients to brighten up your skin and keeps It free from the tanning effect. These organic herbs help in keeping the skin hydrated and nourished.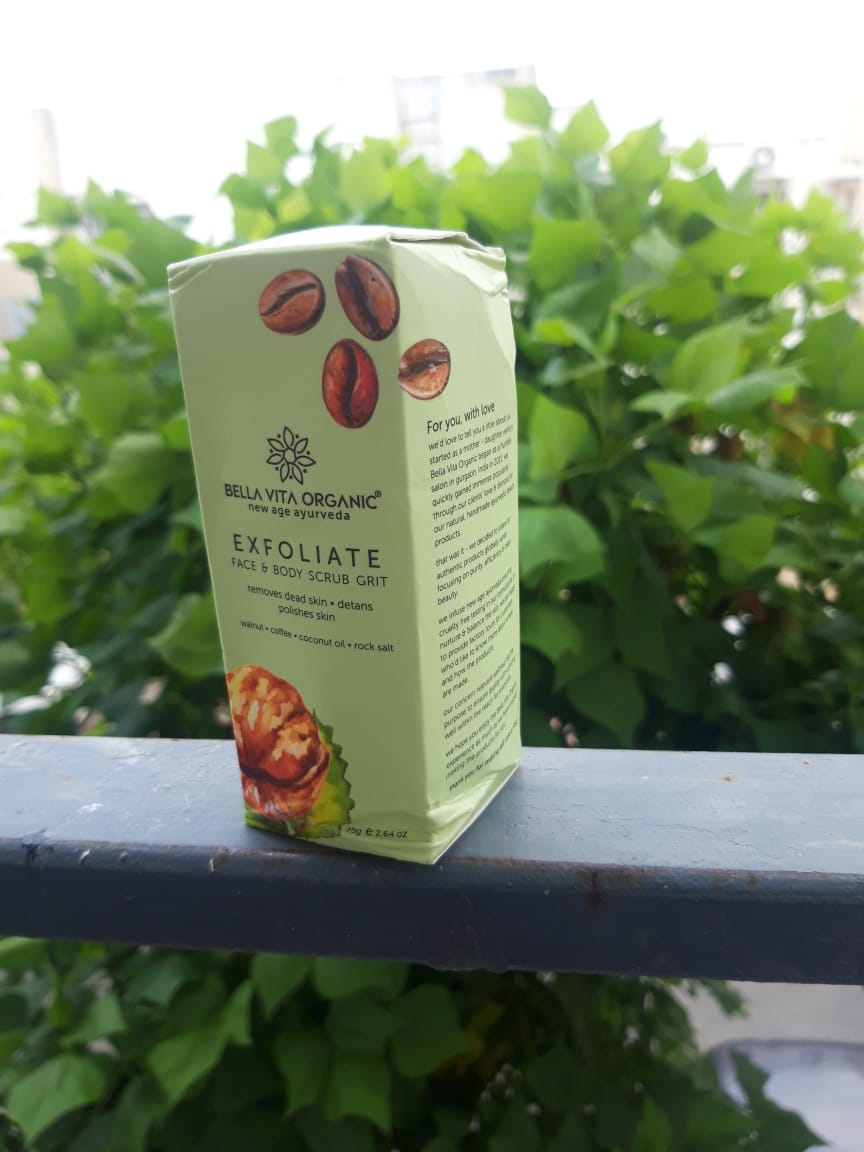 Using this product at regular intervals will gently remove the dirt and dead cells from the skin top. It also helps to stay away from impurities. Walnut has the cleansing property that removes dirt, and coffee improves the overall health of the skin. The product comes with the following ingredients. 
Walnut

Coffee

Coconut oil

Rock salt

Mixed herbs
How to use
Application of the product on the skin is easy. You can take any skincare product of your choice and mix the grit with it and use the mixture as a scrub. If you want to apply it on the face, mix it with your face wash and use it. For body scrubbing, use it with your liquid body soap and apply. The result will be impressive.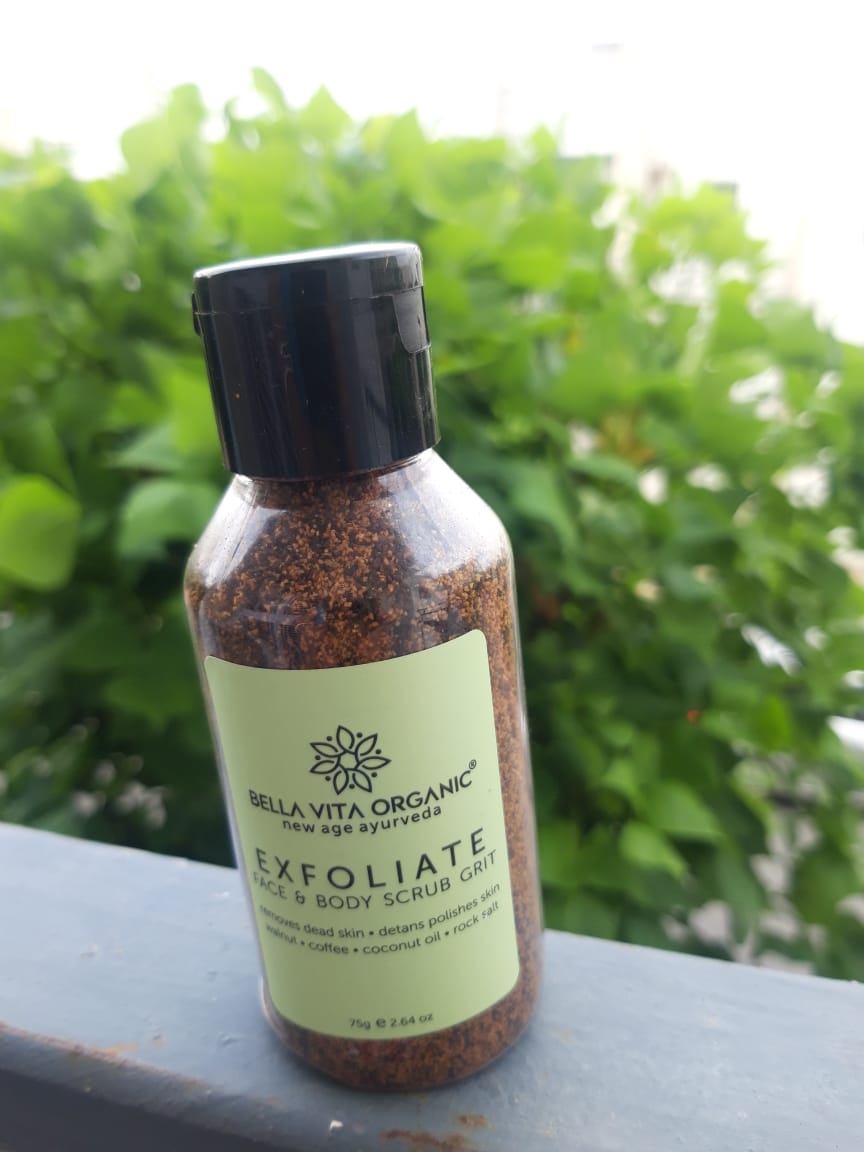 Benefits
Removes dirt and impurities

Remove dead cells from the skin

Keeps the skin hydrated

Make the skin cleaner and smoother
Is it safe to use?
The product is entirely organic and free from SLS and Paraben. Hence it is safe to use.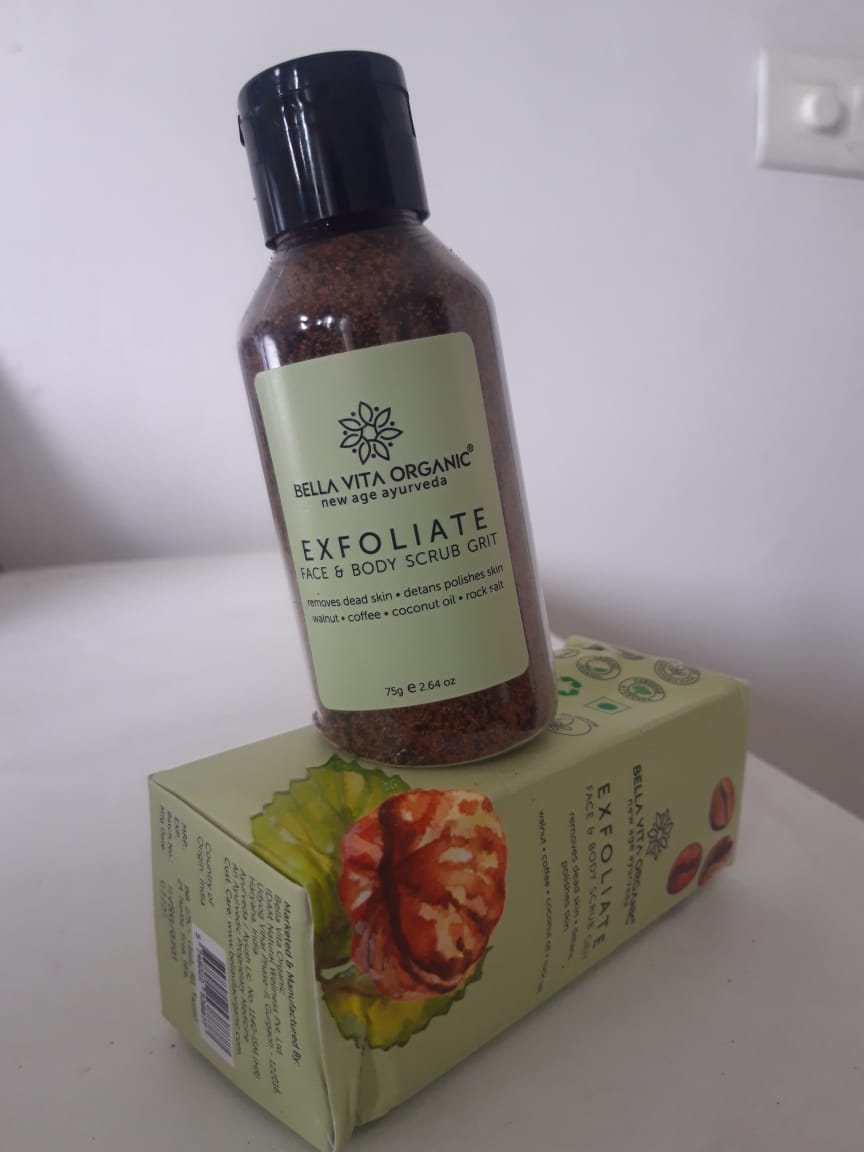 Price 
A 75g Bottle of Bella Vita Organic Exfoliate Coffee Scrub is available for Rs 225.00
Final Verdict
I found this de-tan product as the best herbal product to get bright and de-tanned skin. Hence I would recommend this organic product for all.