PUER Products – Ensuring the Purity of Life
PUER Products – Ensuring the Purity of Life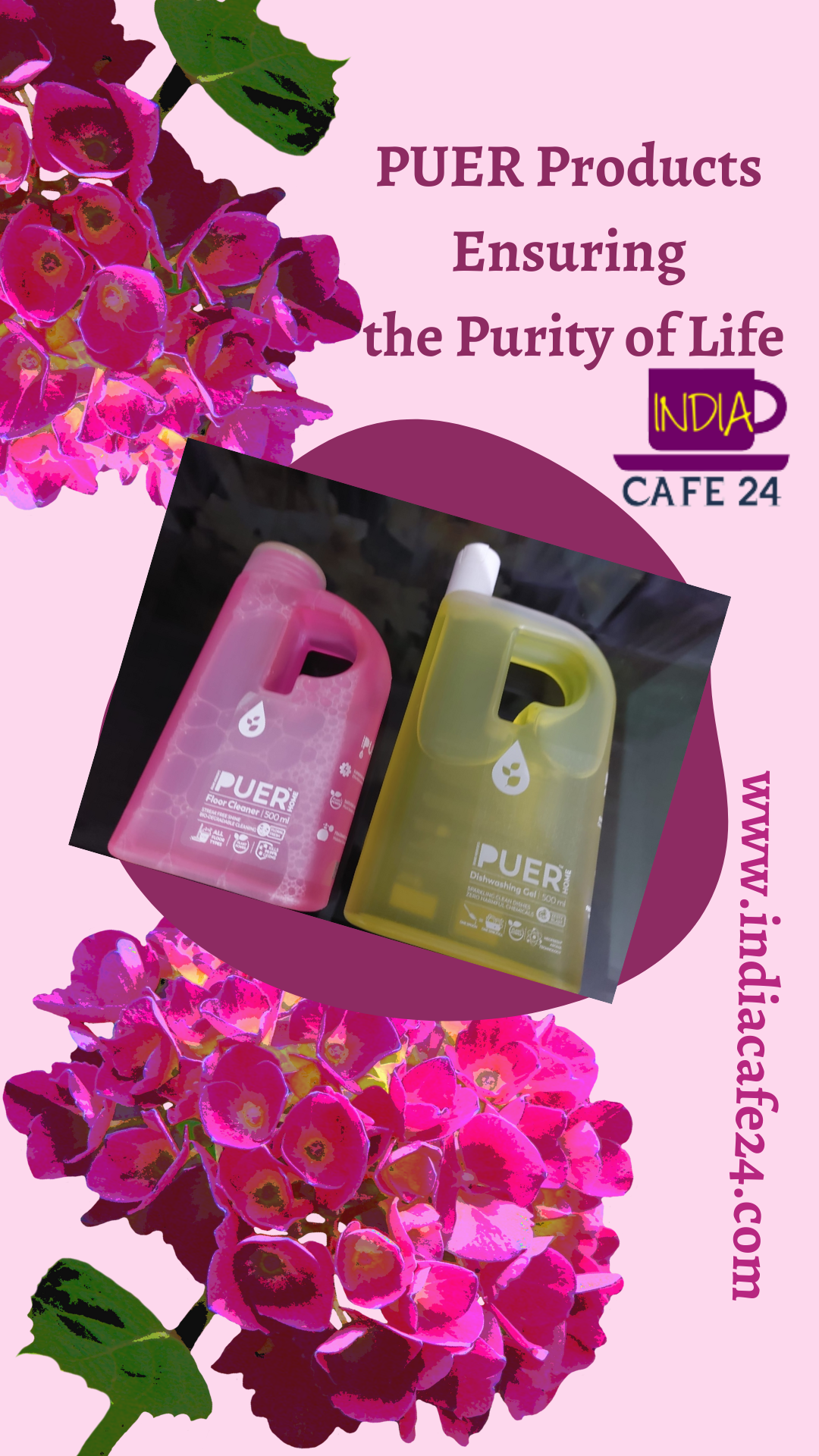 Cleanliness and hygiene have become ever more important in the present times. After the worldwide pandemic of COVID-19, people have become extra cautious about cleaning their households.
In such a situation, many companies have tried to establish their products in the marketplace for society's welfare.
Out of these companies, one brand that is worth mentioning is PUER. I have used two products of PUER recently. The first one is the PUER Dishwashing Gel. Well, the second one PUER Floor Cleaner.
I must say that I am highly satisfied with both the products. The natural constituents in these items worked wonders, assuring me of complete hygiene and convenience.
About PUER Dishwashing Gel
This dishwashing gel has solved many prevalent issues related to washing utensils. Many popular dishwashing gels leave a whitish residue on the utensils that one can notice after they have dried up. It is because of the presence of harmful chemicals in those gels. PUER Dishwashing Gel is entirely made up of natural components. Thus, there are no remnants after washing the utensils with it. 
Furthermore, it cleans all tough stains with utmost ease. One does not need to spend a lot of time scrubbing the heavy food residues. The gel wonderfully removes the burnt or overnight remnants in just a single swipe. Also, the natural substances are gentle on the user's hands. 
About PUER Floor Cleaner
The PUER Floor Cleaner is the one-stop solution for disinfecting households, especially in the current times. It comprises only natural ingredients and thus is safe to use. PUER Floor Cleaner uses the power of natural substances to leave the floors squeaky clean. Often, stains develop on the floors due to accidental falling of tea, coffee, or other food particles. This floor cleaner effortlessly cleans all the marks in a single wipe.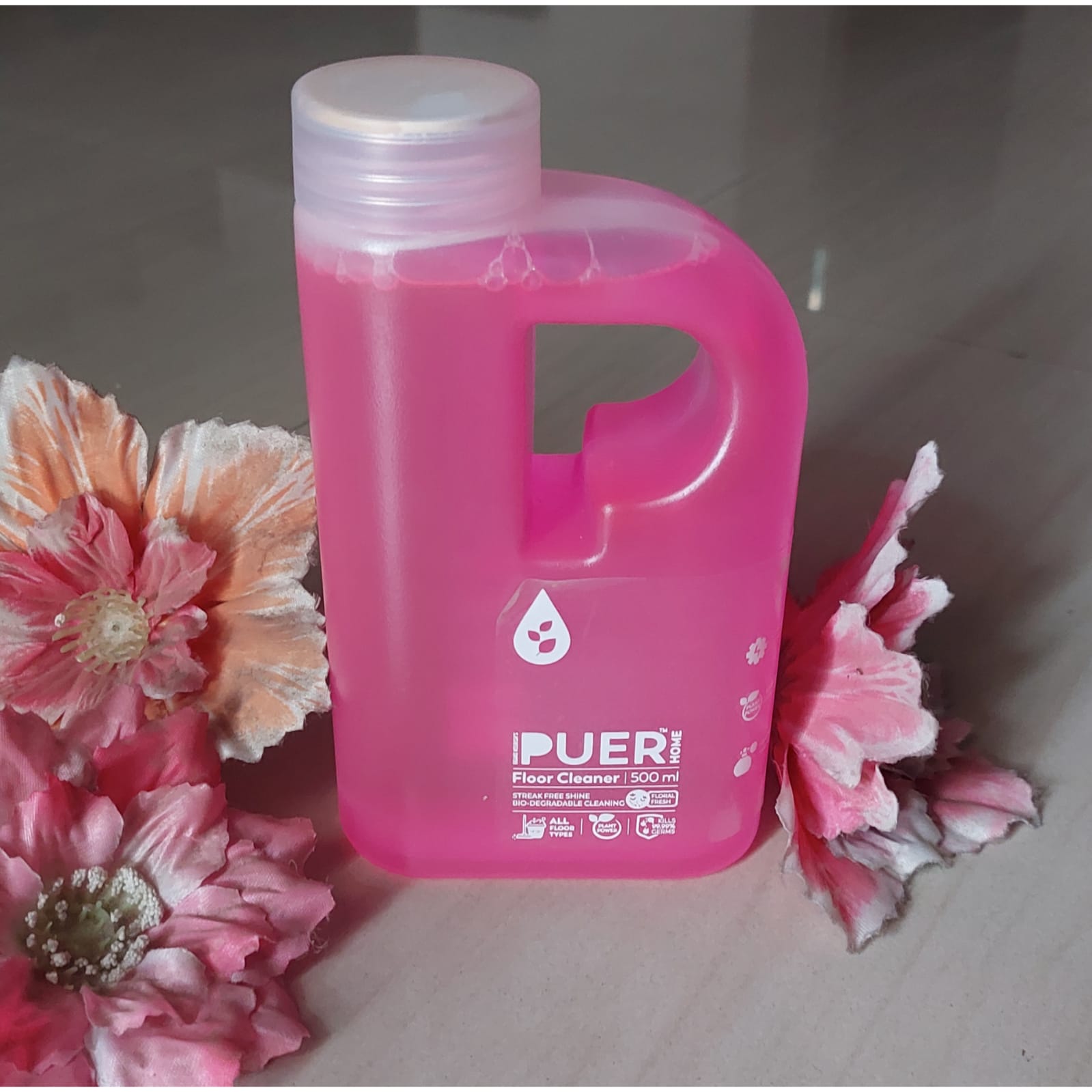 Another beneficial feature of this product is the long-lasting fragrance it leaves after the application. The beautiful blossomy smell makes the home smell like a garden. It will help in the rainy season when the homes smell musty due to lack of sufficient aeration. This floor cleaner solves this problem too, as it adds a beautiful fragrance to the interiors. 
My Personal Experiences After Using These PUER Products
I was amazed at the power of natural substances after using the PUER Dishwashing Gel and PUER Floor Cleaner. Previously, I used similar items of other brands. But I complained about the side effects of the harmful chemicals in them. For instance, my palms would dry out excessively due to the strong chemicals in the dishwashing gel I used before. In winters, my fingers would even crack, which was very painful. 
I thank PUER Dishwashing Gel for giving a permanent solution to this problem. Not only are my utensils clean, but it is also gentle on my skin. Also, all my plates and bowls, whether of steel or plastic, are looking brand new after washing with this gel. My saucepan gets tough residues each day due to tea-making or milk-boiling. I no longer have to struggle in removing these marks when I wash them with PUER Dishwashing Gel.
When I used the PUER Floor Cleaner, I was again surprised by the shine on my floors. It felt like all these days when I used other brands' floor cleaners, the cleaning was only superficial. It is because my floors never glowed so much before. I cross-checked the PUER bottle and saw it comprised only natural components! Now I feel safe when my 1-year-old son crawls on the floor, as I know it is absolutely clean with the PUER Floor Cleaner. Also, it is not out of the place to mention here the beautiful smell of this item. My entire home smells like a flowery garden. I have stopped using my room freshener after mopping my floors with cleaner. 
About PUER
PUER is one of the leading brands that offer completely natural home and personal care products.  The company takes pride in supplying 100% non-toxic products in the market. PUER does absolute justice to the need of the hour, which is to maintain cleanliness and hygiene at our homes. 
I strongly recommend both PUER Dishwashing Gel and PUER Floor Cleaner to all the readers. These products kill 99.99% of the germs and make your home safer, cleaner, and fresher.