Homemade Hair Masks: Keeps Your hair Healthy and shining!
Homemade Hair Masks: Keeps your hair healthy and shining!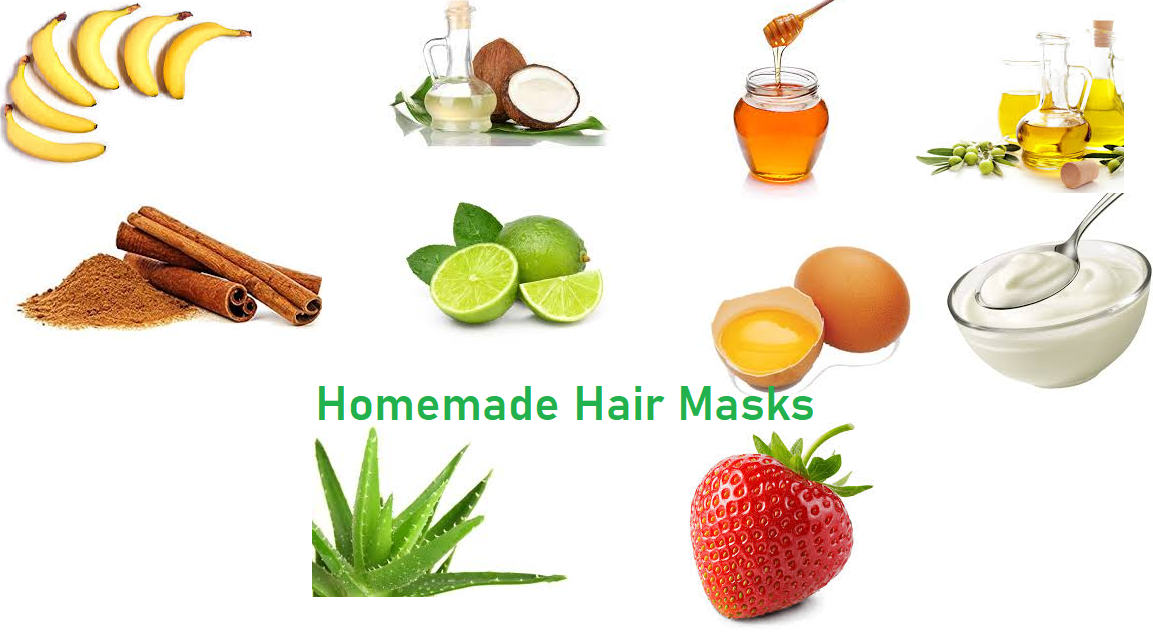 Are you suffering from dry, brittle hair? Are you the one who used different hair products available in the market but with no desired result? Well, here, you can opt for some homemade hair masks to get the result you want. Let's check below how you can get healthy and shiny hair.
Pack of banana and coconut oil
You may have no ideas about how overripe bananas can do magic for your hair. Take an overripe banana and blend it with coconut oil and apply it to your hair. This pack contains vitamin B6, potassium, and protein. So, if you get tensed because of your dry and rough hair, this pack will do wonders for your hair.
A mixture of coconut oil and honey
Coconut oil offers unlimited benefits for your hair. This oil works well on hair, and it keeps your hair soft. Coconut oil is rich in fatty acids, and it helps in holding the moisture in your hair. Adding honey with coconut oil will give your hair more protection from getting dry. Honey also works great to preserve moisture. Hence, take one tablespoon of coconut oil and honey as well. Mix it well. Apply the mixture from top to bottom and leave for 15 to 20 minutes. Now rinse it properly.
Honey and olive oil mixture
Women suffering from hair fall and dry hair can go for this simple homemade remedy to control this problem. Prepare a pack with olive oil and honey. Now apply it to the hair from roots till the end. Leave for some 30 mins and rinse it properly. This mixture contains vitamin E and rich moisturizing properties. Hence, this hair mask will keep your hair properly moisturized and healthy.
Cinnamon and coconut oil
We already know how coconut oil is beneficial for hair. But many will get surprised to hear the benefits of cinnamon doe hair. Cinnamon comes with some excellent features that help in hair growth and reduces dandruff and strengthen hair follicles. Mix one tablespoon of coconut oil and cinnamon in a bowl. Parting the hair from the center, start applying the mixture on the scalp and massage with the fingertips. Leave your hair with the mask for 30 to 45 minutes. Now rinse your hair using regular shampoos.
Lemon and egg hair mask for oily hair
If you feel that your hair is too oily, you can prepare a mask with egg and lemon. An egg is rich in fatty acids, Vitamin A, D, and E. Mixing lemon juice with egg will help to absorb excess oil. It will not make your hair greasy.
Lemon and yogurt hair mask
Yogurt helps your hair to hold the moisture, and lemon helps in cleansing the scalp. This mixture will help to keep your scalp free from dandruff and maintain moisture too.
Aloe Vera
The moisturizing benefit of Aloe Vera we cannot deny. Aloe Vera is rich in enzymes and fatty acids. The anti-inflammatory benefits of Aloe Vera help your hair to stay moisturized.
Banana, Yogurt, and Honey hair mask
Take one sliced banana, two tablespoons of plain yogurt, and one tablespoon of honey. Now blend these ingredients in a bowl properly. Now apply this mask on damp hair from top to bottom and leave it for 30 to 45 minutes. Rinse the hair using regular shampoo, and you will get frizz-free hair.
Coconut oil, strawberry, and honey hair mask
Coconut oil and honey maintain moisture, and strawberry builds collagen. Hence the blend of these three ingredients will help you to get shiny and healthy hair. Take 6 to 8 strawberries and blend them with coconut oil and honey. Apply the pack to the hair thoroughly and leave it for 10 minutes. Now rinse the hair with herbal shampoo and see the difference now.
Try these packs for your hair, and we are sure you will notice the difference in your hair quality.