TE-A-ME Orange Ginger Herbal Infusion Tea
TE-A-ME Orange Ginger Herbal Infusion Tea
 The morning tea or the evening one— It's a must-needed one to rejuvenate the chakras of the body. Want to freshen up the mind? Just take a sip of the TE-A-ME Orange Ginger Herbal Infusion Tea. It offers a harmonious balance of citrus oranges with zesty ginger.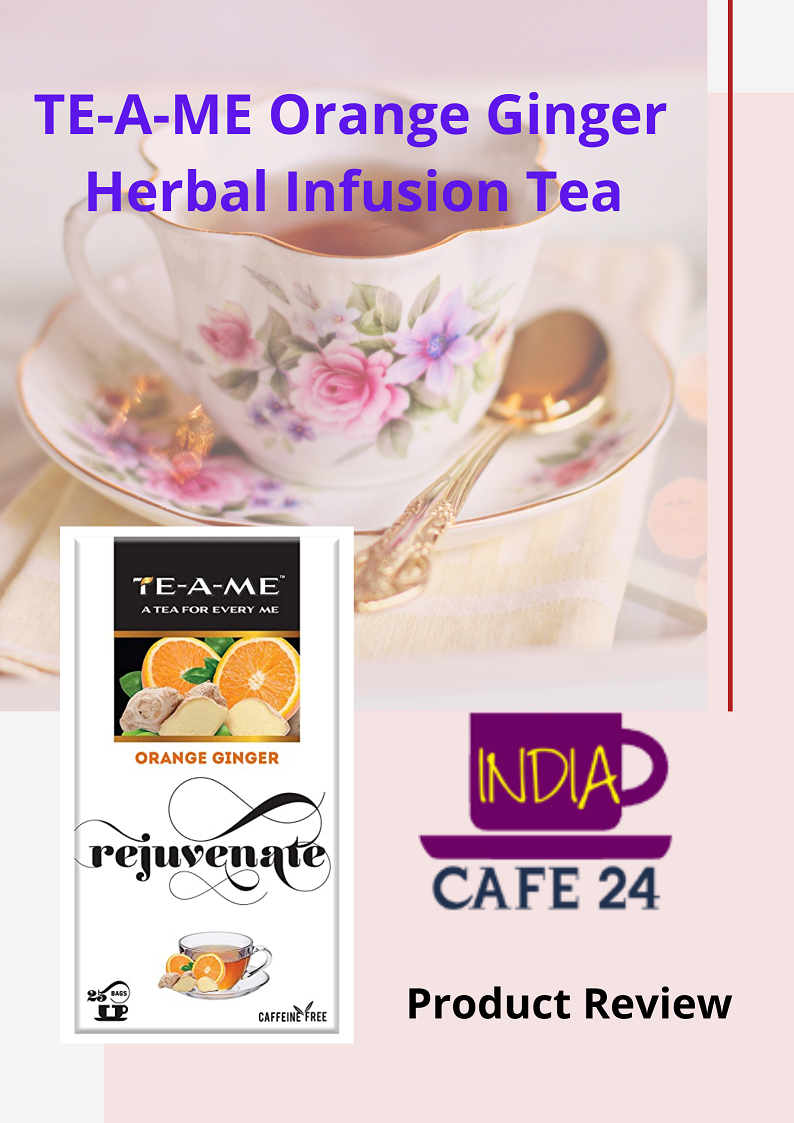 Ingredients of the tea:
Real apple peel, cinnamon, ginger, clove, sweet blackberry leaves, rosehip, and hibiscus.
Benefits:
 Enriched with vitamins and antioxidants 

Supports in detoxification of the body 

Offer you a glowing skin

Supports to fight free radicals and aging. 

 Reduce anxiety and stress 

Offer a relaxed sensation, soothing body and mind.

Available in infusions bags that are, heat-sealed

 Infusions bags are Staple Free
How to prepare your refreshing Orange Ginger Herbal Infusion Tea?

Dip the tea bag in hot water (100 degrees) for 1 to 3 mins for mild flavor. Dip it for 3 to 5 mins if you prefer to have a strong flavor. For cold tea, just dip the bag in ice-chilled water and enjoy. It tastes best without milk. You can add sugar or honey as per your preference.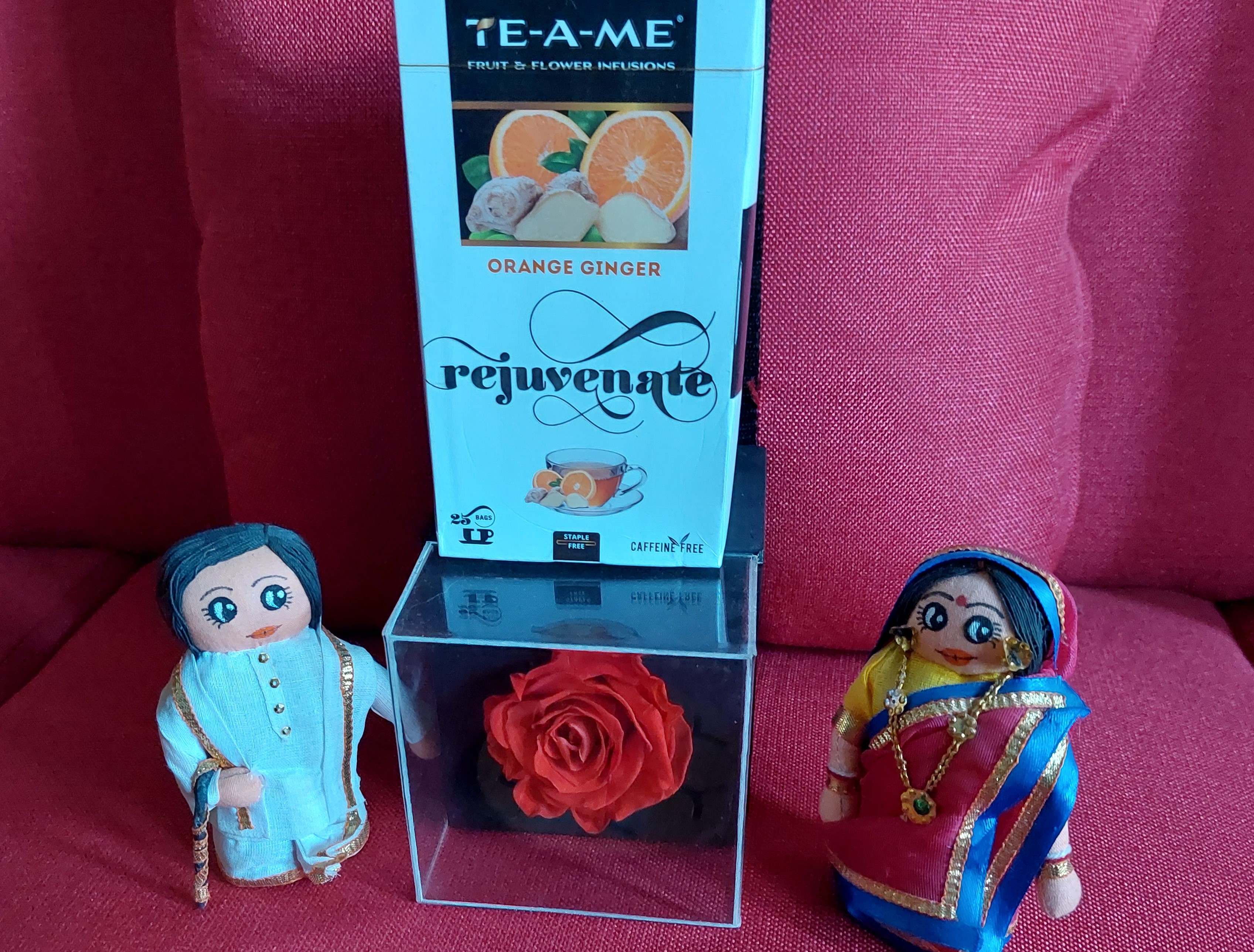 One box contains 25 tea bags.
Now begin the day with the refreshing sip of the Orange-Ginger infused herbal tree. Reasonably priced and available with all leading eCommerce stores.