The Colour of the Season: The Colour of Holi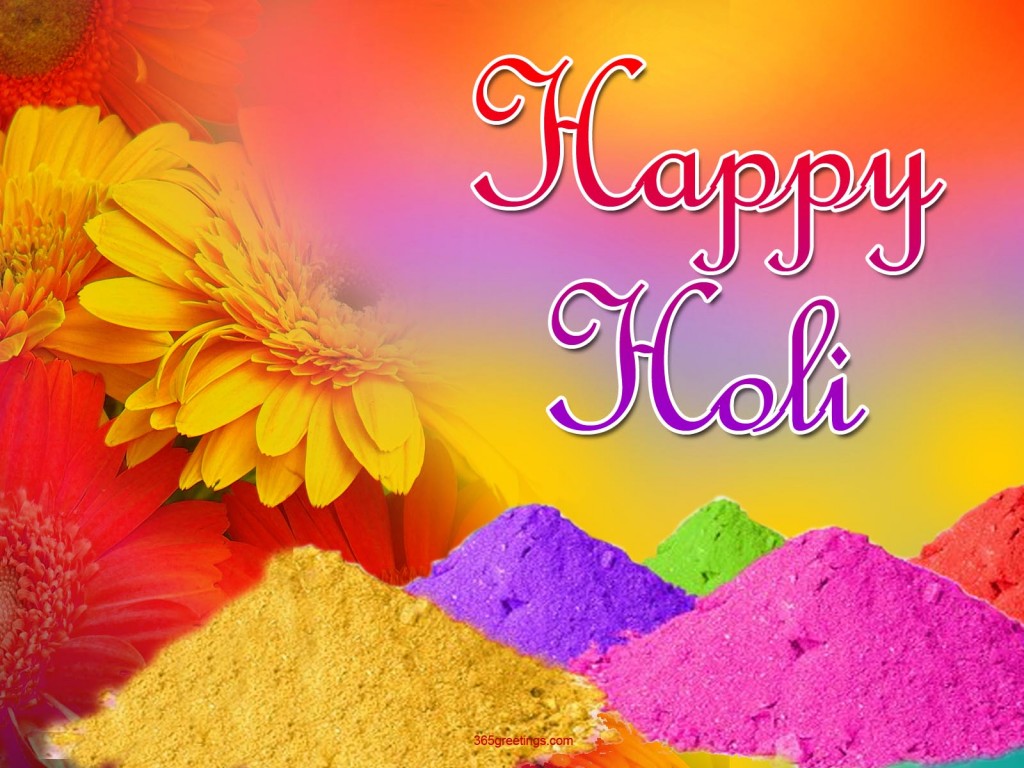 Each year, the festival of Holi is celebrated all over India with all the glory and spirit of a happy occasion. A strong vibrancy is reflected among the people for the entire duration of celebration. Every year a lot of tourists come to this country to witness this wonderful event where people get united and throw various colors at each other and in the air. A beautiful sight to watch, the day of Holi is filled with endless lively and memorable moments.
The celebration of Holi has its origins in the stories of Radha and Krishna and their play with colour. Lord Krishna, who was dark in complexion, colored Radha in various hues as her complexion was fairer than Krishna. This is the practice that later became a part and parcel of the tradition of India and made millions of Indians dance, play, laugh and celebrate with this festival of love.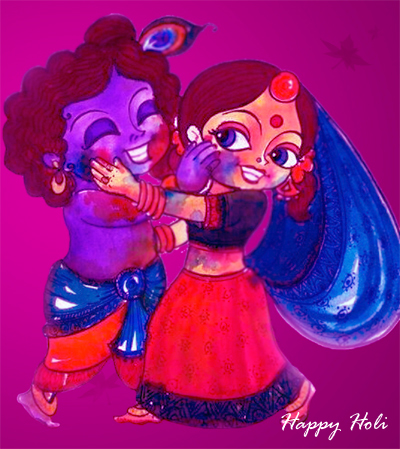 Normally Holi is played with four colours, red, green, blue and yellow. The four colours signify the four virtues namely purity, vitality, calmness and sedateness and pious feeling.
One group of people without whom the festival would be incomplete, is of course the children. With the 'pichkaries' in their hands, they run and play with each other, and make themselves as well as their elders colourful. However, it would be wrong to assume that this festival has any age bar. Rather, people of all ages can actually join in the celebrations.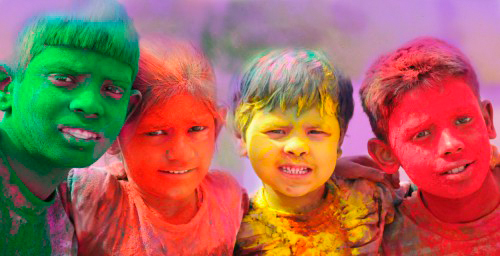 In this way the vibrant spirit of Holi breaks all the boundaries  that separate people. Not only that, the celebration builds up and strengthens relationships filling them with love and happiness. As an integral part of the Indian tradition, Holi offers the message of friendship, love and unity. In addition this is a day that is meant for breaking people totally free from any kind of formality in life. There is an endless surge of happiness, unity and bonding and with all these, Holi becomes a very 'holy' part of the rich traditional fabric of India.