Review of Hithrow Art Silk Saree With Blouse Piece
Review of Hithrow Art Silk Saree With Blouse Piece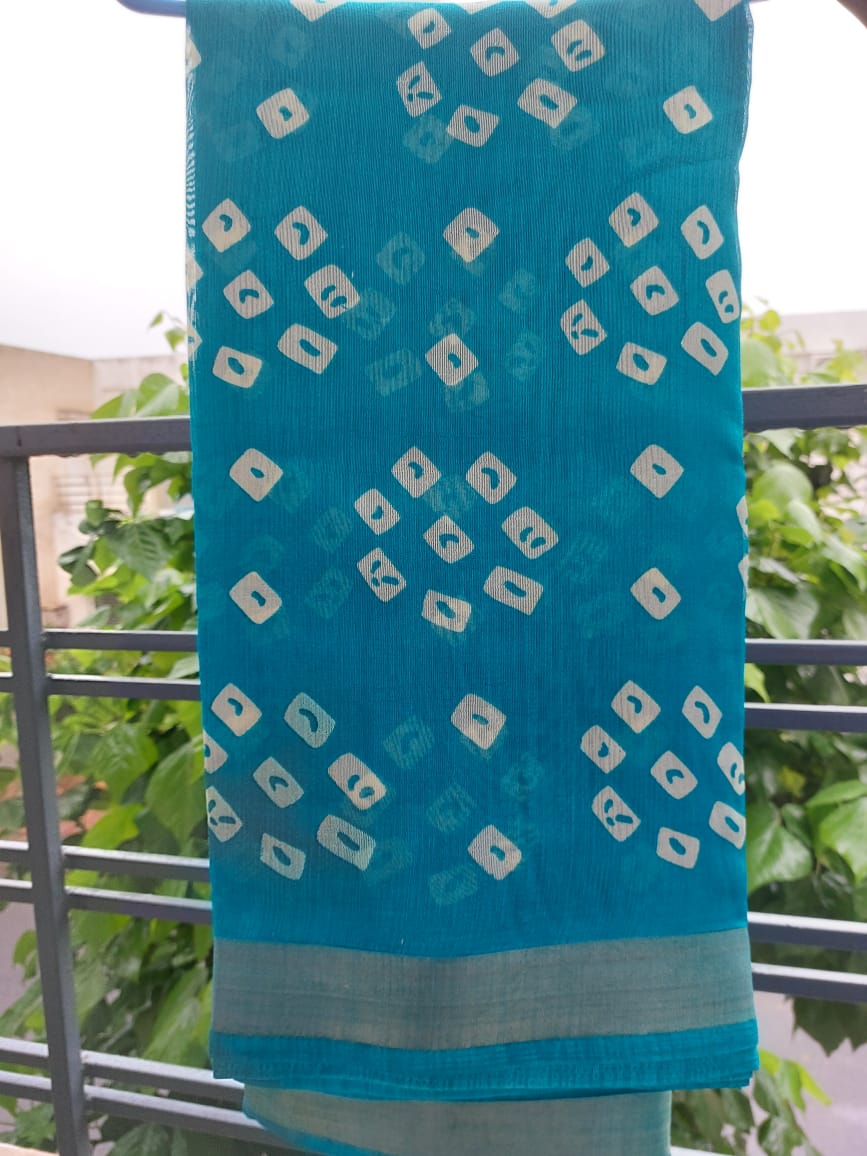 Do you want to purchase a saree that is apt for wearing daily to your office? If yes, then the Hithrow Art Silk Saree is a superb option. The Hithrow Art Silk Saree is a lightweight item that comes with a blouse piece. It is perfect for carrying to work due to its sober design and less weight. It has surely added itself to one of my favorite possessions. 
The blouse piece along with this saree is large enough to suffice for all sizes. Personally, a lot of cloth were left even after I got a three-fourth sleeved blouse sewn. 
What's the beauty of this saree?



The fabric of the saree is art silk. It is light to carry, and its weight is around 200g. The saree is 6.3m long, and the blouse piece is 0.8m long.  A perfect length Saree found online

Specialties of the Saree
The saree has a sober and full coverage Bandhani print that I found perfect to wear to the office. The color of the product that I purchased was turquoise. However, it is available in other shades also, like red, green, pink, black, mustard, multicolor, etc. I liked the turquoise shade, and after receiving the product, I was not at all disappointed as the color, in reality, matched exactly with the color in the image.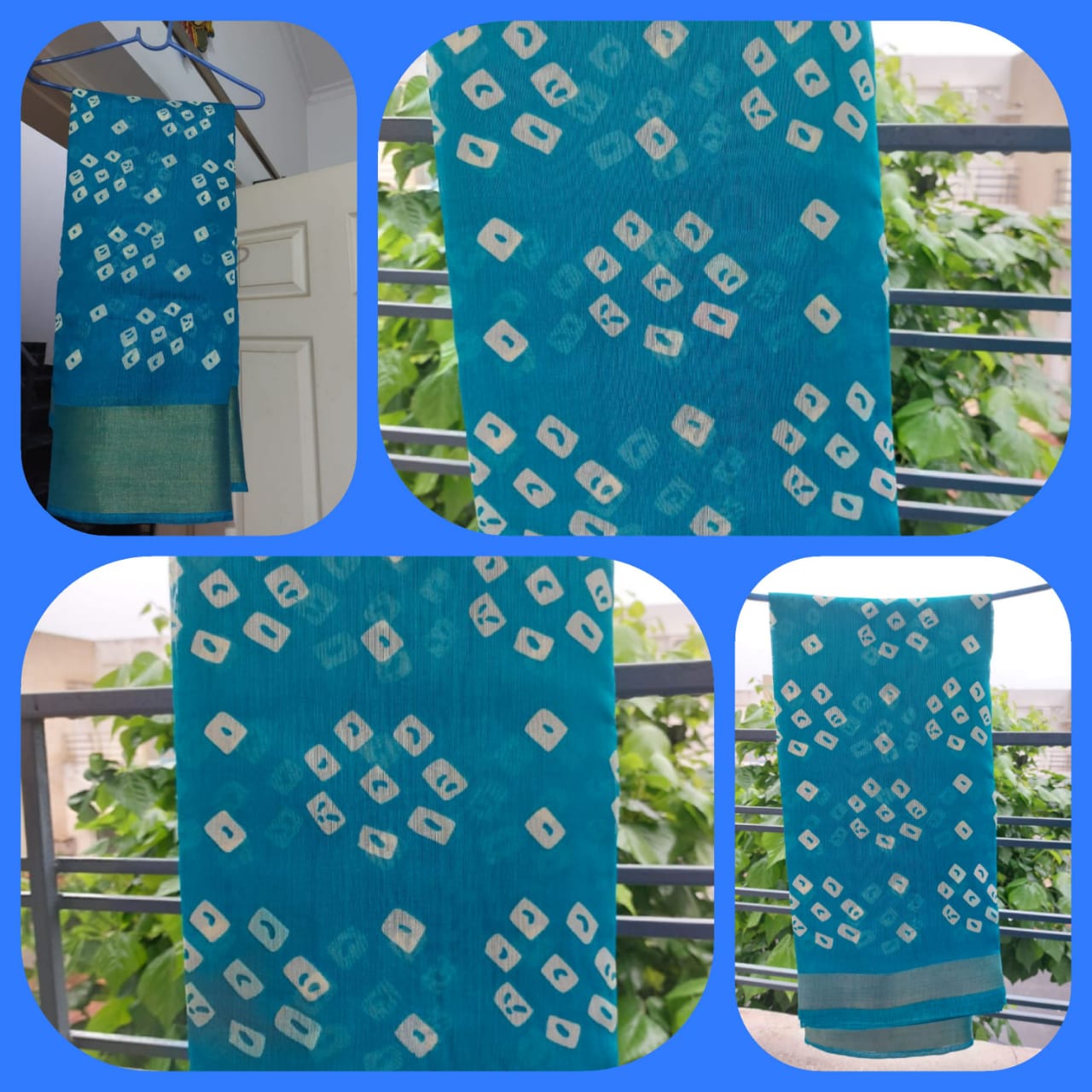 The price of this saree is very reasonable and easily affordable. The design of this saree is such a perfect blend of simplicity and gorgeousness that it can be worn to parties and homely occasions, apart from workplaces. I loved the fact that despite having full coverage of the print, it is so lightweight that I do not find any difficulty wearing it and traveling in public conveyances. 
It is advisable to use only the dry cleaning method for this product as the harmful chemicals may react with the colors and prints on it. Otherwise, the color of the saree is very durable, and so is the fabric. Although I have not dry-cleaned it yet, even after wearing the saree multiple times, neither has the fabric worn out nor has the color faded. 
I would strongly recommend this saree to women of all ages.  
Check my Insta Review @styleup2021fashion