The Gift- Movie Review
A Thrilling Treat To The End By Joel Edgerton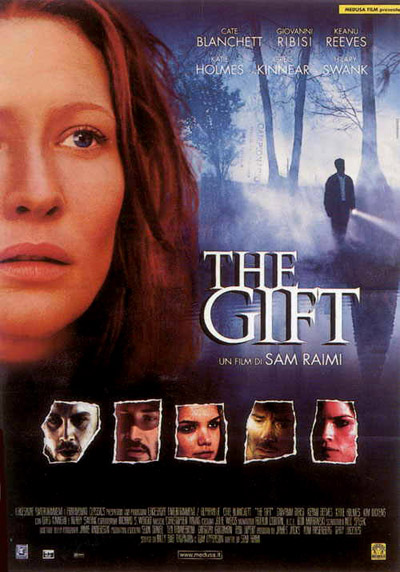 Movie: The Gift
Cast: Jason Bateman, Rebecca Hall, Allison Tolman, Joel Edgerton, Tim Griffin, Beau Knapp
Director: Joel Edgerton
Genre: Thriller
Rank:

Joel Edgerton has created a perfect thriller in his directorial debut, The Gift. The movie which stars Jason Bateman, Joel Edgerton, Rebecca Hall, Allison Tolman, Tim Griffin, Beau Knapp, offers a perfect mix of revenge, suspense and an unexpected twist. With its fast pace and well written script, the movie is all set to prove a box office success. The movie was released in theatres on 21st Aug 2015.
The movie tells the tale of Simon played by Jason Bateman and Robyn played by Rebecca Hall, a young, couple from Chicago. The couple moves to Los Angeles, when Simon is offered a job in the city which is fancy. There the couple faced an encounter by chance with Gordo played by Joel Edgerton, an acquaintance Simon knew in high school. Soon after the lives of Simon and Robyn begin to gradually change as Gordo turned to be overly-friendly with the couple and showers them with various gifts. However, there is a sinister past that makes Gordo present the gifts to the couple and which might have long lasting affects in the current life of the people involved!
Joel Edgerton has managed to build up the suspense in the movie from the very first scene. He has relied heavily on old school tactics to create a sense of fear, which in itself proves his directorial genius. All the three lead actors, including Edgerton himself share great onscreen chemistry, which gives the entire movie a realistic feel. The stunning cinematography by Eduard Grau along with the chilling music score by Danny Bensi and Saunder Jurriaans enhance the thrill factor and ensure that viewers get the chills while watching the flick.
Overall, the movie is a must watch thriller for people who love suspense and IndiaCafe24 gives The Gift a rating of 4 stars.
Reviewed  by Meetu