Spectre – Movie Review
Daniel Craig  as " James Bond" in Spectre is a complete disappointment for Bond Lovers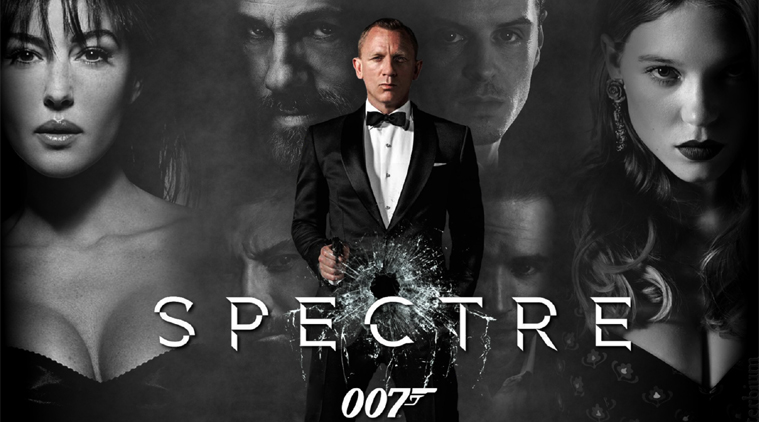 MOVIE: Spectre
Cast: Daniel Craig, Ralph Fiennes, Lea Seydoux
Directors: Sam Mendes
Genre: Action Thriller
Rating: 3/5

One of the most awaited "Bond" film  is Spectre and it finally hit the Indian theaters on 20th Nov , 2015. The opening scene of the film itself is visually attractive and inspiring too. The story starts off in the city of Mexico. It's "The Day of The Dead" – A Mexican holiday. The city is in carnival mood but James Bond is busy and active in trailing some unwanted criminals from "Spectre Group" creating terror on the complete nation. Spectre group mission is to force the nation towards buying their surveillance network . Bond managed to shoot those criminals followed by blowing of the complete building in which they took shelter. He escaped and attacked the criminal in helicopter right over town square. What a scene it is…. Mind Blowing
But what more to see? We can see Bond all set to hunt for the main culprit and the organization responsible for  killing the people close to him. How he managed to succeed in saving the nation – To know   you must watch it.
For Daniel Craig, it's the fourth sequel as James Bond. He is looking smart and stylist – All X factor present to make any girl go crazy for him.  But in some sequences his romantic sides and action stunt looks bit compromised.
Lea Seydoux in the character of Madeleine Swan, Daniel's lady love looks unimpressive when compared to the past Bond girls. There is lack of coziness and romanticism among the couple which is very well visualized in the film.
All in all we can say that almost all characters failed to create the real impact of action movie on the minds of audience. Christoph Waltz as Villain is also not at par. So the story ends up in a boring note.
Hoyte Van Hoytema, Cinematography is commendable and that what actually saved the film to a great extent. Sam Mendes made every effort to make the film a complete hardcore action thriller, no doubt in that but it ended up as a Romantic action film
It's a definite One time watch for Bond Lovers. Indiacafe24 rates it with 3 stars.
Reviewed By Aparna