Room – Movie Review
Lenny Abrahamson's Seemigly Hopeless and Abhorrent Movie Is Full of Hope and Warmth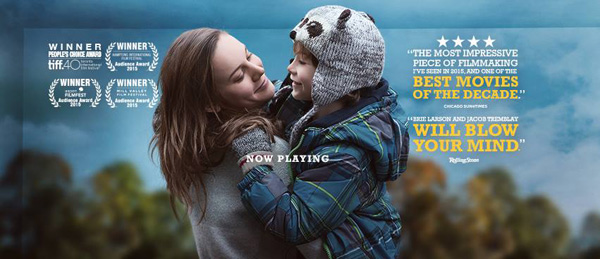 Movie: Room
Cast:  Brie Larson, Joan Allen, Jacob Tremblay, Sean Bridgers
Director: Lenny Abrahamson
Genre: Drama
Rank: 4.5

Based on story of one of the bestselling novel written by Emma Donogue, Room is deeply emotional movie full of great suspense and thrill. The film stars Brie Larson, Joan Allen, Jacob Tremblay, Sean Bridgers in the main roles and has been directed by Lenny Abrahamson. The film which was released in USA 4th Sep 2015, was released in India on 29th Jan 2016.
Joy aged 24 (Brie Larson) and her son Jack aged 5 years (Jacob Tremblay) live in a shack they call Room. They are the captives of Old Nick (Sean Bridgers), the father of Jack, who kidnapped Joy when she was 19 and has been raping her frequently ever since. Jack has no idea of the outside world until one day his mother helps him to escape and seek help. As little Jack discovers the new world he feels overjoyed, thrilled, excited and even fearsome. However, the one thing that help him cope and that he constantly clings on to is the bond of unusual love and devotion he shares with his Ma, who has her own problems to face after being freed from captivity.

Abrahamson has done a great job in directing this movie that explores the boundless love between a mother and her child in a unique and touching manner. The performances of Jacob Trembley as a traumatized child and of Brie Larson as the rape victim are exceptionally brilliant. The strong screenplay, the great performances and the amazing direction, all combine to make Room a movie that deeply affects the audiences both physically and emotionally and leave them surprised with every new twist.
Room is an unforgettable movie that people keep talking about for years and IndiaCafe24 gives it a rating of 4.5 stars.
Reviewed By M. Nadir