Movie Review- Night At The Museum 3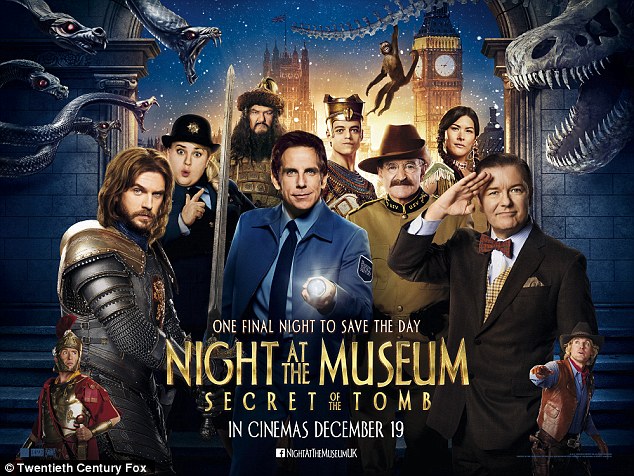 Release Date, 19/12/2014
Movie Name: Night At The Museum 3

Star Cast: Ben Stiller, Robins Williams
Director: Shawn Levy
Producer: Shawn Levy, Chris Columbus, Michael Barnathan
Rating: 3 1/2  Stars
This wonderful movie is based on the existing plot of magic and supernatural impacts. The film is scheduled for release on this day by the 20th Century Fox. The film is an American comedy movie that keeps up to the demand of the audience and also the critics. After its release it is receiving wonderful accolades from the people after they stepped out of the theatres and the nearest halls. The star casts of the movie depicts wonderful sequel based on the final and third trilogy.
The brief of the story
Watch out the best scenes of the movie and don't miss the chance to view this supernatural movie. The novelization of the screenplay is about to be published in the film tie in. The storyline goes on like this-Larry Daley; a divorcee is unable to keep the job on the stable level. The mysterious casting of the capuchin monkey, a skeleton and that of the dog always uses to steal the key from Larry. One fine day Larry exhibits his life.
The story goes on in its own tune showing the supernatural techniques in its way. Everything is disclosed about the story yet left unrevealed from the audiences planning to watch this movie. Thus it is advisable for you to run immediately to the nearest theatres and cinema halls for booking the tickets so that none of you miss even a single scene from the movie.
Review
The screenplay and the characters are awesomely placed with the direction of the script. Without much delay just go ahead and make your current booking and even make your Christmas special with your loved ones. So stay tuned to receive the latest updates.