Aloha – Movie Review
Aloha – Cameron Crowe's Love Letter To Hawaii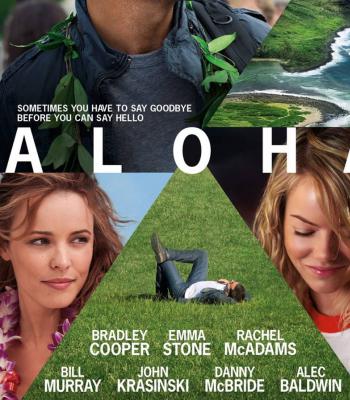 Movie: Aloha
Cast: Bradley Cooper, Emma Stone, Rachel McAdams, Bill Murray, John Krasinski, Alec Baldwin
Director: Cameron Crowe
Genre: Action & Adventure, Comedy
Rank:

Today India café 24 presents the review for the latest Hollywood flick Aloha, written and directed by Cameron Crowe. The movie stars Bradley Cooper and Emma Stone in the lead roles Rachel McAdams, Bill Murray, John Krasinski and Alec Baldwin bring up the rest of the cast. The film has been produced by Cameron Crowe in association with Scott Rudin and the music has been arranged by Jonsi and Alex. The movie had a theatrical release in United States on 29th May 2015.
The movie is quite unlike the other Cameron Crowe films, that are known for making the audiences laugh and cry and exuberant and excited at the same time. The story follows the life of Brian Gilchrest (Bradley Cooper) a contractor of military who has a near death experience in Afghanistan. Having been granted a second chance in Hawaii by the flamboyant millionaire (Bill Murray) to convince the local tribesmen for helping him place a satellite in the orbit, Brian finds himself face to face with his ex-girlfriend Tracy(Rachel McAdams) and her new boyfriend (John Krasinski) at the airport. There is also the fast speaking fighter pilot Allison Ng played by Emma Stone, who is Brian's babysitter for his Hawaiian assignment.
Aloha is a movie that has several plots running in a single stream. The film has one clear aspect and that is Cameron Crowe's love for the mesmerizing landscape and unique and rich culture of Hawaii. The actors play their parts with perfection and Emma Stone has especially given some really good shots in the movie. This movie is an example of the emotional sophistication that directors sometimes face in their careers and although it is along the lines of other Cameron Crowe flicks, it definitely is worth watching at least once.
Inidacafe24 gives Aloha a rating of 3 stars.