Teraa Surroor – Movie Review
Himesh Rehsamiya Bounces Back On The Big Screen With This Full Masala Movie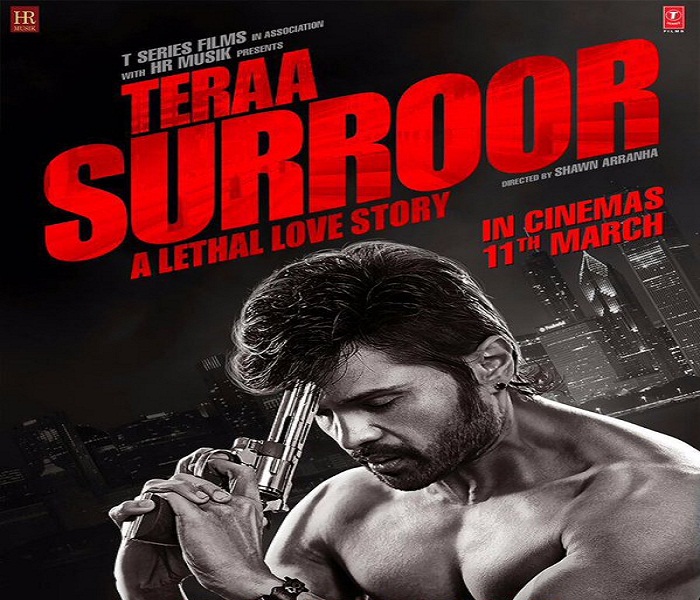 Movie: Teraa Surroor

Cast:  Naseeruddin Shah, Himesh Reshamiya, Shekhar Kapur, Farah Karimaee, Kabir Bedi and Shehnaz Patel

Director: Shawn Arranha

Genre: Romantic Thriller, Action

Rank: 3.0
It has been 9 years since music composer last acted in a movie and now he is back with another version of Surroor. Teraa Surroor, which many have dubbed as the sequel of Reshamiya's earlier film, Aap Ka Surroor, stars Naseeruddin Shah, Shekhar Kapur, Farah Karimaee, Kabir Bedi and Shehnaz Patel    along with the singer composer in the lead role. The movie has been directed by Shawn Arranha and was released in theatres on 11th March 2016.
Tara, played by Farah Karimaee, is accused of drug smuggling and is being held captive in a jail in Dublin. When Raghu, played by Himesh Reshamiya, comes to know about this, he set out to prove her innocence. To do so, he seeks the help of Santino, played by Naseeruddin Shah, a convict who is an expert at breaking out of prisons across the globe. The two men together formulate a plan to rescue Tara and finally prove that she was framed. However, the big question remains about whether or not Tara is actually innocent?
Even though the basic plot of Teraa Surroor is quite similar to Aap Ka Surroor, it is much better than the previous film in terms of production value and choice of location. The multiple twists and turns in the plot keep the audiences guessing about what is coming. The movie also has enough action scenes and car chases to make it interesting. Himesh has completely re-invented himself and emerges as the star of the movie. Newcomer Farah, Karimaee also needs to be applauded for her performance and one surely cannot point a finger at the acting caliber of veterans Naseeruddin Shah, Shekhar Kapoor and Kbair Bedi.
Overall Teraa Surroor is an out and out masala movie and IndiaCafe24 gives it a rating of 3.0 stars.