Shaandaar – Movie Review
 

Vikas Bahl Latest Flick Lacks Any Soul Despite A Funny Plot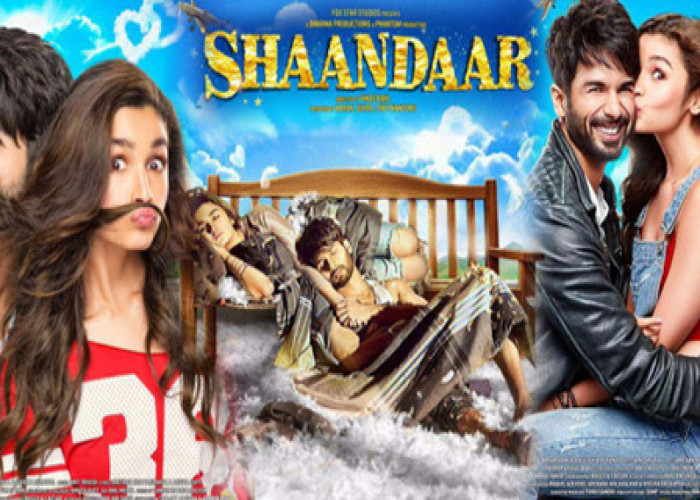 Movie: Shaandaar
Cast:  Alia Bhatt, Shahid Kapoor, Sanjay Kapoor, Pankaj Kapur, Sushma Seth, Sanah Kapoor
Director: Vikas Bahl
Genre: Romantic Comedy
Rank: 

Vikas Bahl, known for his thought provoking super hit movie, Queen has now come out with a wedding-destination themed romantic comedy. Starring Alia Bhatt, Shahid Kapoor, Sanjay Kapoor, Pankaj Kapur, Sushma Seth, Sanah Kapoor, Shandaar , was released in theatres on 23rd Oct 2015.
Mrs Kamla Arora (Sushma Seth), the matriarch of the Arora family, treats the family members like servants. This includes her eldest son Bipin (Pankaj Kapoor), whose elder daughter Isha (Sanah Kapoor) is soon to marry Robin (Vikas Verma), the brother of a wealthy businessman Harry Fundwani (Snajy Kapoor). The marriage is a part of a business deal arranged by Mrs. Kamla Arora with Bipin having little say in the matter. The grand destination wedding is to be organized by Jagjinder Joginder (Shahid Kapoor), who soon falls for Bipin's adapted daughter Alia(Alia Bhatt). Both Jagjinder and Alia suffering from insomnia and despite being aware of their mutual attraction for each other, Bipin tries everything to keep the two apart.
Despite having a funny plot, director Vikas Bahl fails to carry the wit and fun forward with the script. The story has been excessively exaggerated and lacks the necessary elements that might have made it somewhat interesting. However, there are some funny moments in the film, these primarily being in the form of the frequent verbal tussle between the real-life father and son Pankaj Kapur and Shahid Kapoor. Alia Bhatt has given a good performance as a carefree, bohemian orphan facing the ire of her foster mother and grandmother. The movie does not have much to offer and falls well below the expectation of the audiences.
Overall the movie is worth watching only for the great on-screen tuning between Shahid and Pankaj Kapur and IndiaCafe24 gives Shaandaar a rating of 2 stars.
Reviewed by Meetu