Phullu – Movie Review
Phullu Is A Low Budget Movie That Tries To Addresses A Major Hygiene Issue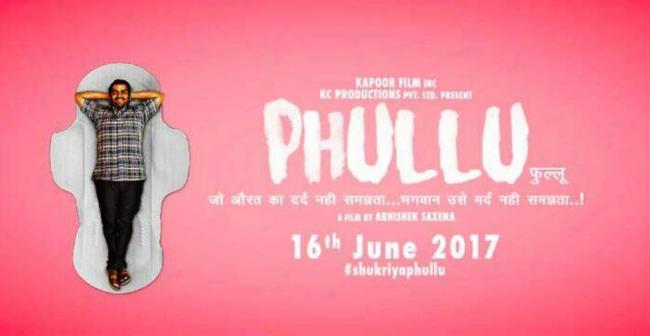 Movie: Phullu
Cast: Sharib Ali Hashmi, Nutan Surya, Jyotii Sethi
Director: Abhishek Saxena
Genre: Social Drama
Rank: 2.0
As often happens with low budget films, Phullu did not receive much publicity before its release – that is until the censor board gave it an "A" certification. The movie, which is based on the extremely important topic of women hygiene during their periods, features Sharib Ali Hashmi, Nutan Surya and Jyotii Sethi in the main roles. Directed by Abhishek Saxena, the movie was released in theatres on 16th Jun 2017.
Phullu ( Sharib Ali Hashmi), is the good for nothing son of a hardworking mother (Nutan Surya), who along with her daughter bears all household expenses by making and selling quilts. Phullu's only contribution is that he procures the necessary raw material for making the quilts from the nearby town and gets various goods, including sanitary napkins, requested by the ladies of the village, during such trips. With the hope of making Phullu responsible, his mother gets him married to Bigni (Jyotii Sethi). However, it is only when Bigni falls ills due to an infection during a menstrual cycle, that Phullu realizes the need for imparting hygiene education along with the right resources to the women in his village. Thus beings his struggle to not only eliminate the age old practices and beliefs related to menstruation but also his efforts to help the women realize the importance of using more hygienic options.
Phullu has a strong social message to give, but sadly lacks proper implementation to send the message across in the right manner. The script and the dialogues are too weak and do not make any kind of impact on the audiences. The lead actor seems to have gone over the top while playing his character while the climax of the film is totally surprising and does not provide any kind of finality to the movie. We at IndiaCafe24 give Phullu a rating of 2.0.