Kahani 2 – Durga Rani Singh – Movie Review
Vidya Balan Shines As The Mysterious Durga Rani Singh In Kahani 2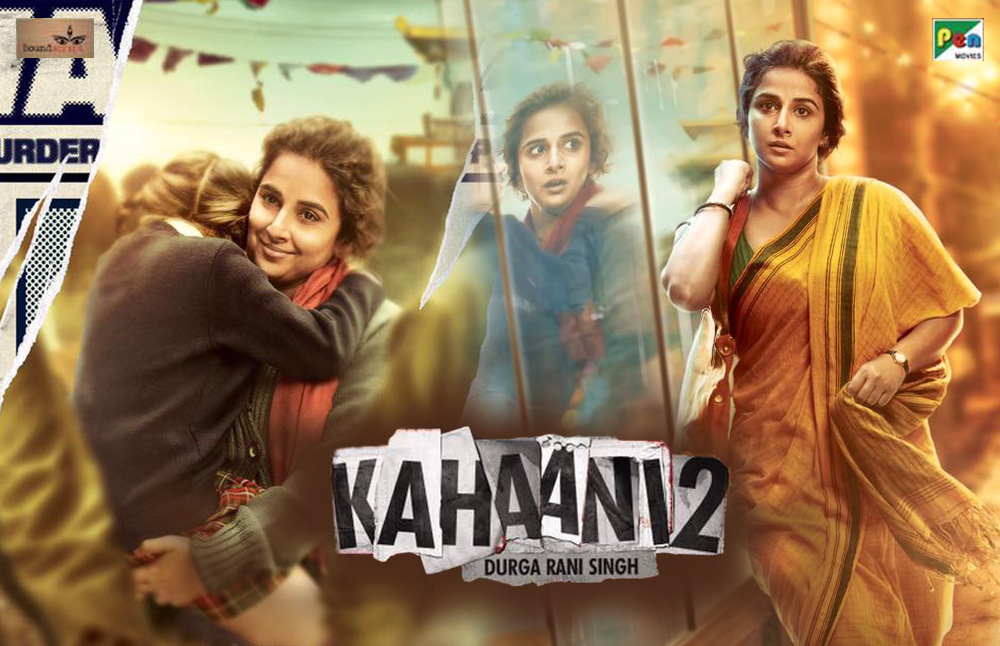 Movie: Kahani 2 – Durga Rani Singh

Cast:  Vidya Balan, Arjun Rampal, Naisha Singh, Jugal Hansraj, Amba Sanyal and Tota Roy Chowdhury

Director: Sujoy Ghosh

Genre: Thriller

Rank: 3.5
Contrary to the popular belief, Kahani 2 is not a sequel of the supermovie Kahani that was released 5 years ago. Rather the movie is just an independent second installment of the Kahani series initiated by director Sujoy Ghosh. The movie features Vidya Balan, Arjun Rampal, Naisha Singh, Jugal Hansraj, Amba Sanyal and Tota Roy Chowdhury in pivotal roles. It has been released in theatres across the globe on 2nd Dec 2016.
Vidya Sinha (Vidya Balan), live, with her paralyzed and unusually quiet daughter Mini in a modest neighborhood and cherishes the dream of seeing Mini walk again. Then, one day Mini goes missing and Vidya is found lying in a hospital struggling for her life after having met an accident. The enquiry of the case is handed over to Inspector Inderjeet Singh (Arjun Rampal), who, during the course of his investigation learns that Vidya is a wanted criminal in a case of kidnapping and murder that she committed under the name Durga Rani Singh. As inspector Inderjeet tries to solve the puzzle of Vidya aka Durga Rani, he learns a series of truths that leave him surprised and even shocked.
Kahani 2  is an all and all Vidya Balan movie, who has portrayed the character of the mysterious Vidya Sinha to the hilt. Arjun Rampal looks quite convincing as the stern cop willing to go to any extent to find the truth. Director Sujoy Ghosh has done a great job of maintaining the mystery and drama till the very end. Sadly the script is not as tightly knit as it was in Kahani, which makes the movie somewhat predictable in the second half.  Despite that Kahani 2 has proven that intelligent movies do not necessary need to be boring and IndiaCafe24 gives it a rating of 3.5 stars.
Reviewed By Meetu