Jai Gangaajal – Movie Review
Jai Gangaajal Is A Movie That Tries To Address Too Many Issues At Once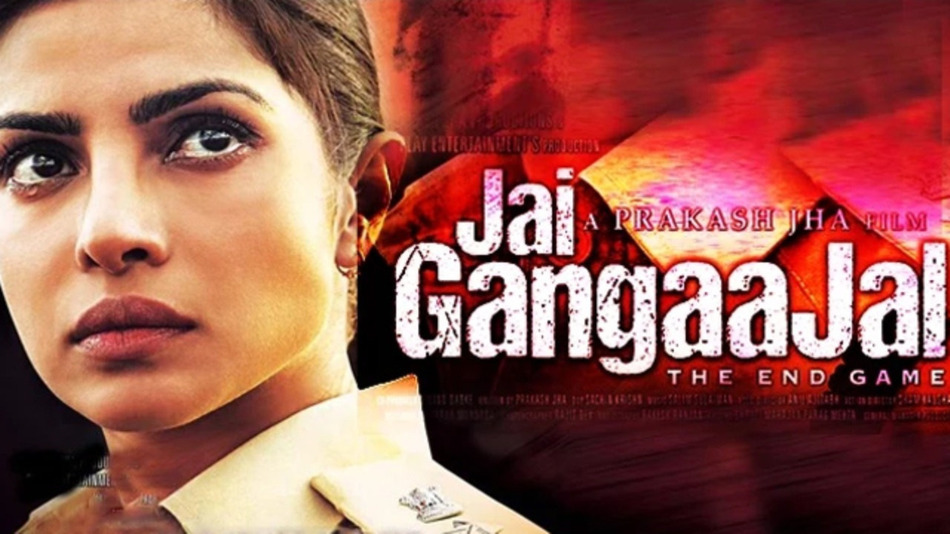 Movie: Jai Gangaajal

Cast:  Priyanka Chopra, Prakash Jha, Manav Kaul, Rahul Bhatt

Director: Prakash Jha

Genre: Action, Drama

Rank: 3.0
Jai Gangaajal, the sequel to the superhit crime film of 2003, Gangaajal, features Priyanka Chopra in the avatar of a toughened cop. Directed by Prakash Jha, who is known for making movies based on various social issues, the film also stars Manav Kaul and Rahul Bhatt in addition to the director himself. The movie's music has been composed by Salim- Sulemana and cinematography by Sachin Krishn. It was released in theatres on 4th March 2016.
The movie tells the tale of Abha Mathur (Priyanka Chopra), the very first SP female of Bihar's Bankipur district. This fearless and honest cop she finds herself up against the corrupt and sexist MLA of the district (Manav Kaul), as well as the henchmen of Lakhisarai district. The local MLA dismisses Abha as a woman who has gone out of control after being given a uniform and some power. However, not the one to be bowed down, Abha Mathur wows to fight back the local MLA and expose the land mafia nexus they are running in unison with some powerful politicians. However, she, along with the local people of her district, has to pay a price!
Jai Gangaajal, like all other Prakash Jha movies, is rich in punch dialogues and well choreographed action sequences. However, the thing that pulls down the movie is its attempt to address too many issues at once. From corporate greed to debt-ridden farmers, lawlessness to the growing frustration of the masses, it tries to highlight multiple problems that are plaguing our nation. Priyanaka Chopra has done full justice to her role as a fearless cop and special mention needs to be made of Manav Koul, who nails it as the corrupt and bigoted politician.
Jai Gangaajal is good for one time watch and especially to see PC in action. IndiaCafe24 gives it a rating of 3.0 stars.
Reviewed By Meetu