Gehraiyaan Movie Review: The Complications in Relationships Amidst an Unclear Plot
The Complications in Relationships Amidst an Unclear Plot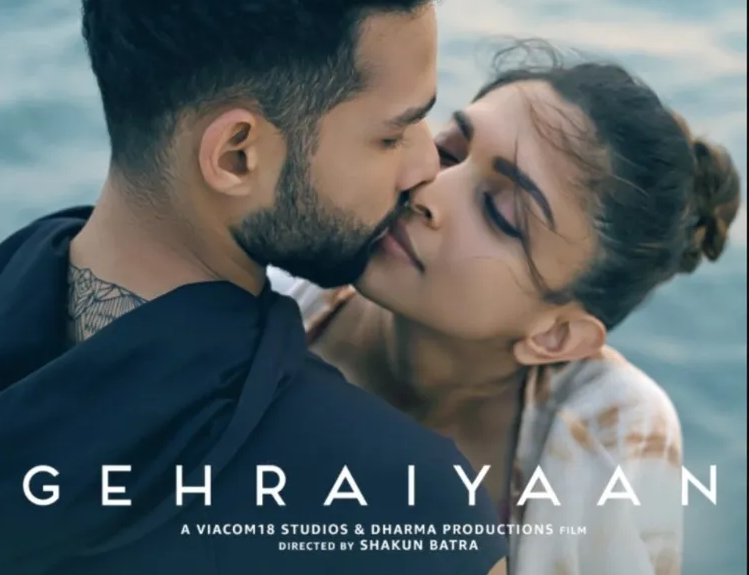 Cast: Deepika Padukone, Siddhant Chaturvedi, Ananya Panday, Dhairya Karwa, Naseeruddin Shah, Rajat Kapoor

Director: Shakun Batra

Genre: Drama

Rank: 3
The meaning of Gehraiyaan is depth, and the movie tries to showcase the profoundness in some relationships. The main cast covers Deepika Padukone, Siddhant Chaturvedi, Ananya Panday, Dhairya Karwa, Naseeruddin Shah, and Rajat Kapoor. The director of this film is Shakun Batra, who has directed well-known movies like Ek Main Aur Ekk Tu and Kapoor and Sons. Gehraiyaan was released worldwide on Amazon Prime on 11 February 2022 and made a runtime of 2 hours and 28 minutes.
Alisha (Deepika Padukone) has been in a live-in relationship with Karan (Dhairya Karwa) for six years. She experienced an unpleasant childhood as her mother got tortured by her father. It reflects in her personality, as her past remains bitter in the present. She is a yoga instructor by profession. But she remains aimless due to her baggage and conflicts with her boyfriend. Karan has left behind his promising job to pursue his dreams as a novel writer. However, he is currently unemployed and depends on Alisha's earnings.
Tia (Ananya Pandey) is Alisha's cousin. She is Karan's classmate. She is engaged to Zain (Siddhant Chaturvedi), an established real estate professional. The movie's first half shows the meeting of all four on a bungalow near Alibaug beach. Alisha and Zain meet here for the first time and immediately connect. Eventually, they realize that they are more compatible with each other than with their actual partners.
Gehraiyaan begins with a storyline that will keep the viewers hooked to their seats. However, the plot becomes monotonous soon after. The director and story writer attempted to display the complications millennials that we sometimes face in our relationships. But, the movie could not live up to the expectations that it created with its trailer. Also, the scriptwriting is not up to the mark as Dhairya Karwa's role seems unimportant. Moreover, an actor as brilliant as Naseeruddin Shah didn't get sufficient scope to portray his skills. Nonetheless, Deepika Padukone has undoubtedly given her best shot in the film, and the audience will surely appreciate her efforts. Overall, it is a good one-time watch, for which IndiaCafe24 gives it 3 stars.
Check our other Reviews here