Freaky Ali – Movie Review
Nawazuddin Shines As A Underwear Seller Turned Golf Player In Freaky Ali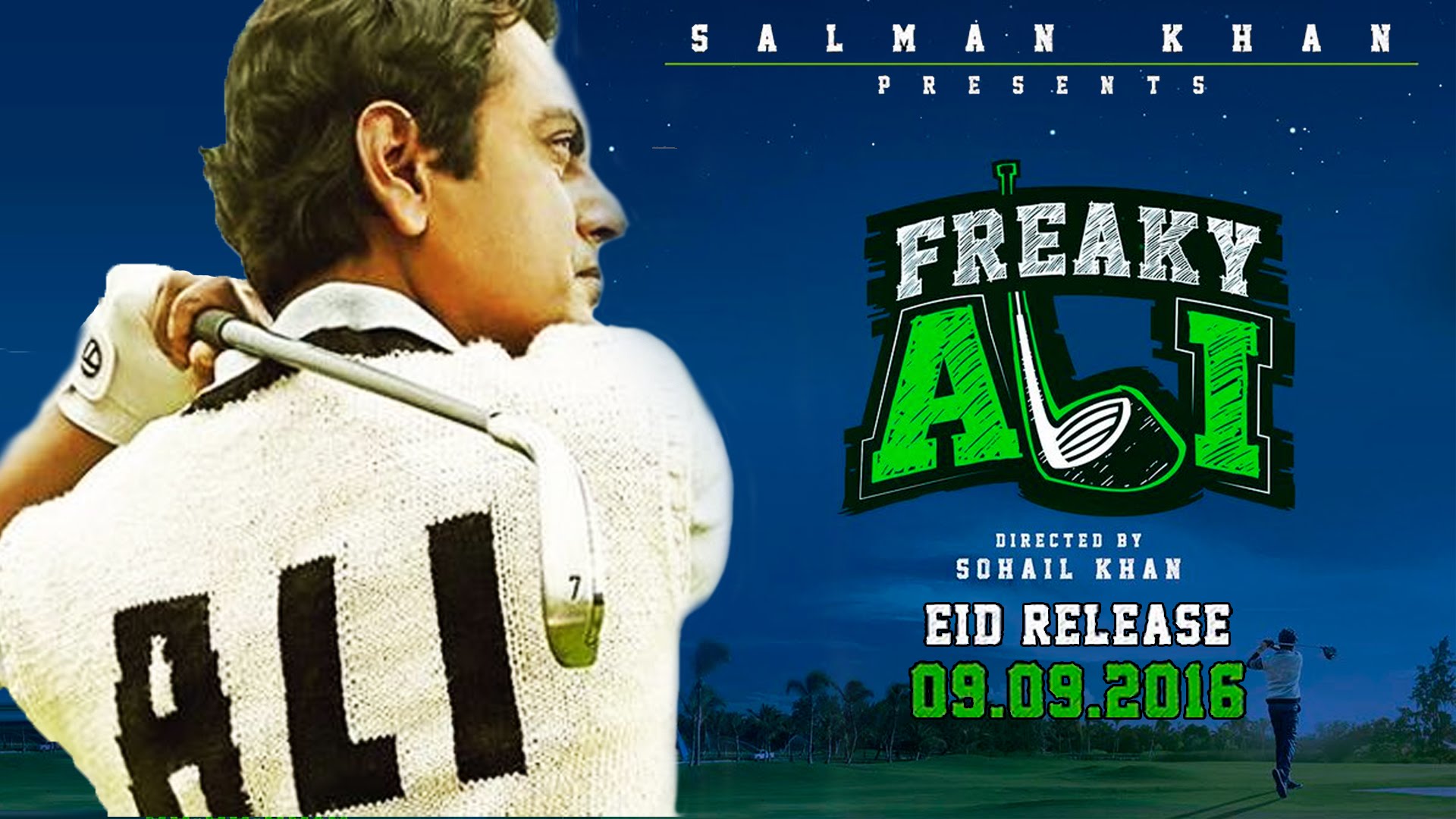 Movie: Freaky Ali

Cast:  Nawazuddin Siddiqui, Amy Jackson, Arbaz Khan, Jackie Shroff, Jas Arora, Niketan Dheer and Asif Basra

Director: Sohail Khan

Genre: Romantic Comedy

Rank: 3.0
Despite the fact that the movie was not promoted in an out of the way manner, Freaky Ali has been generating quite a buzz primarily as it promises to be an out and out Nawazuddin Siddiqui fim. In addition to the talented actor, the movie also stars Amy Jackson, Arbaz Khan, Jackie Shroff, Jas Arora, Niketan Dheer and Asif Basra playing the main roles. The movie has been directed by Sohail Khan and was released in theatres across the globe on 9th Sep 2016.
Ali (Nawazuddin) makes his living by selling underwear. But when he is prevented from trading his goods, he becomes a small time goon collecting hafta for the local don (Niketan Dheer). However, fate does not want him to continue his stint in the crime world and so one day his neighbor and golf coach (Asif Basra) accidentally discovers his talent for the game. After much convincing, Ali decides to play professional golf and to earn money joins a tournament. Here his skills earn him the ire of the reigning golf champion (Jas Arora), even as his manager (Amy Jackson) gradually makes a place in Ali's heart.
Freaky Ali is the first solo movie of Nawazuddin Sidiqui, where he will be seen romancing a bollywood heroine. It is also the first movie where the talented actor will be seen carrying playing a comical character for the full length of the movie.  Thankfully, Nawaz has enough talent to do justice to the role and the film without the effort showing.  Although the film does have its drawbacks, the acting prowess and the comic timing of Nawaz more than make up for any errors.  Overall, Freaky Ali proves to be a good entertainer and IndiaCafe24 gives it a rating of 3.0 stars.
Reviewed By M. Nadir