Akira – Movie Review
Akira Presents Sonakshi In An Entirely New Avtaar As A True Woman Of Substance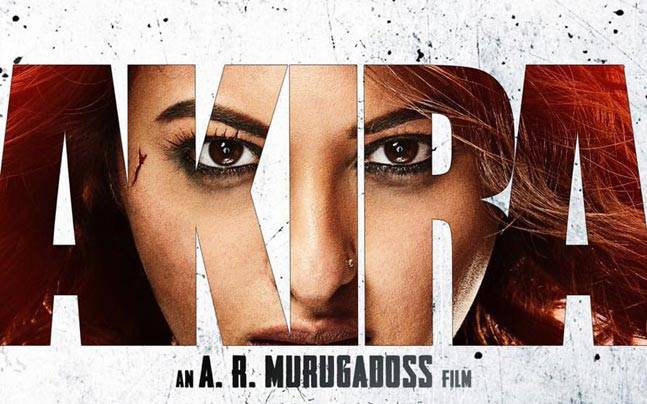 Movie: Akira

Cast:  Sonakshi Sinha, Konkana Sen Sharma,  Amit Sadh, Anurag Kashyap, Atul Kulkarni And Urmila Mahanta

Director: AR Murugadoss

Genre: Action Drama

Rank: 3.5
Akira, which has created quite a buzz after the release of its trailers, is the remake of the Tamil movie, Mouna Guru which was released in 2011. The movie which stars Sonakshi Sinha, Konkana Sen Sharma,  Amit Sadh, Anurag Kashyap, Atul Kulkarni And Urmila Mahanta in the lead roles differs from the original in that it portrays a female as the protagonist instead of a male. The movie has been directed by AR Murugadoss and was released in theatres across the globe on 2nd Sep 2016.
Akira (Sonakshi Sinha), is a college student in Jodhpur and due to her background of a dysfunctional family, she is prone to bouts of anger and violence. Sensing her to be a misfit in the small town society, her mother and brother convince Akira to move to Mumbai and continue her studies there. However, things do not go as planned and Akira soon finds herself in a criminal mess where she has to deal with the utterly corrupt and coke-snarting police officer (Anurag Kashyap). Not willing to take things lying down, Akira decides to seek justice herself and punish the guilty even if it means taking on most of the Mumbai police force single handedly.
Akira is a totally woman oriented movie and Sonakshi Sinha has done full justice to the character of a raw, searing girl who has zero tolerance for injustice and violence against women. Another surprise of the film is Anurag Kashyap, who shines out in his portrayal of the evil and mean corrupt police officer. AR Murugadoss needs to be applauded for having the courage to make a movie that breaks many stereotypes, even if the movie sticks to traditional Bollywood cliches.  Overall, Akira is good movie to watch and IndiaCafe24 gives it a rating of 3.5 stars.
Reviewed by Meetu