Ahalya- Short Film Review
Sujoy Gosh's Attempt to Rectify the Mistreatment of Ahalya Is a Must Watch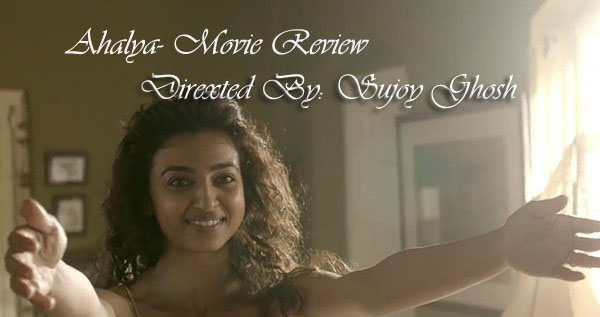 Movie: Ahalya
Cast: Soumitra Chatterjee, Radhika Apte, Tota Roy Chowdhury
Director: Sujoy Gosh
Genre: Suspense
Rank:

Sujoy Gosh, who is best remembered for his suspense thriller, Kahani, seems to be obessed with the idea of allowing his female protagonists to seek revenge for the wrings against them. Ahalya, which is loosely based on the mythological tale of Rishi Gautam's wife, is just another proof of it. The movie casts Soumitra Chatterjee, Radhika Apte, Tota Roy Chowdhury and is short yet crisp spin off of the mythological story from the perspective of a female. The 14 min film actually gives viewers creeps as they try to resolve the mystery of the plot.
Watch Ahalya
The film tells the tale of ravishingly beautiful Ahalya (Radhika Apte), the young and lively wife of the 78 year old renowned artist Gautam Sadhu (Soumitra Chatterjee). Inspector Indra Sen (Tota Roy Chowdhuary) comes to the Sadhu residence seeking information about a missing person named Arjun, As Ahalya opens the door for him, Indra is stunned by her beauty. She takes him into the sitting room where one of the dolls has fallen off the table, which she explains happens whenever, someone new enters the house. Later this fact is confirmed by Mr. Sadhu himself as he tells Indra an interesting tale about where Arjun might be. Watch the movie to learn what this tale is and why the dolls fall off.
Director Sujoy Gosh has done a wonderful job of making this short film that tries to rectify the wrongs that Ahalya was subjected to. His genuine inventiveness and creative genius is refelected in every aspect of the movie. On their part, all the three actors have done portrayed their respective characters with full conviction.
Overall, the movie is a must watch and IndiaCafe24 gives Ahalya a rating of 4 stars.
Reviewed by Meetu