1920 London – Movie Review
The Third Installment of 1920 Series Has Nothing New To Offer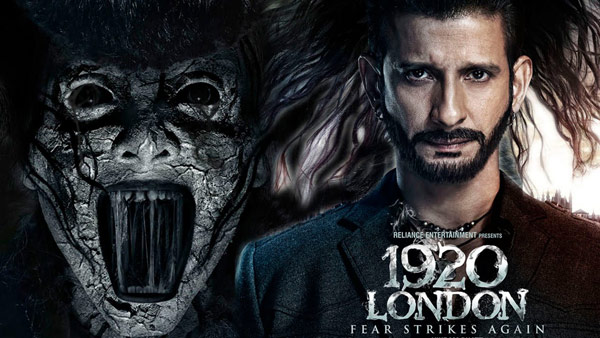 Movie: 1920 London

Cast:  Sharman Joshi, Vishal Karwal, Meera Chopra,

Director: Tinu Suresh Desai

Genre: Horror

Rank: 2.5
1920 London is the very third movie of horror flicks under the 1920 brand. Like the first two installments, this movie also focuses on the concept of supernatural powers wrecking damage on human body and mind. The movie stars Sharman Joshi, Meera Chopra and Vishal Karwal in the main roles. It has been directed by Tinu Suresh Desai and was released in theatres on 6th May 2016.
Shivangi played by Meera Chopra, is leading a happy married life with her handsome husband Veer Singh played by Vishal Karwal  in London. They both come from royal families having deep roots in Rajasthan. However, this blissful life starts turning into a nightmare after the couple receive a gift in the form of an old necklace, from their home town. Veer starts behaving in an unusual manner and as his condition deteriorates, Meera becomes convinced that his body has been possessed by an evil spirit. In order to save Veer, Meera travels back to Rajasthan to seek the help of her former lover and shepherd-turned-exorcist Jay (Sharman Joshi). Will Jay be able to save Veer before it is too late or will the spirit win this time around, is what forms the rest part of story.
Sadly 1920 London does not having anything new to offer to the audiences. It features the same old story except that this time around the scenes have been set in Posh London City rather than the naturally beautiful hills and mountains in India. In terms of performance, Sharman Joshi is the only saving grace that the move boasts of as both Meera Chopra and Vishal Karwal fail to impress with their acting. As for horror, the movie does not actually invoke any sense of fear but actually tends to amuse the audiences.
Watch 1920 London if you are a fan of the series. IndiCafe24 gives it a rating of 2.5 stars.
Reviewed By M . Nadir