Veteran Journalist, Vinod Dua Bids Adieu At 67
Veteran Journalist, Vinod Dua Bids Adieu At 67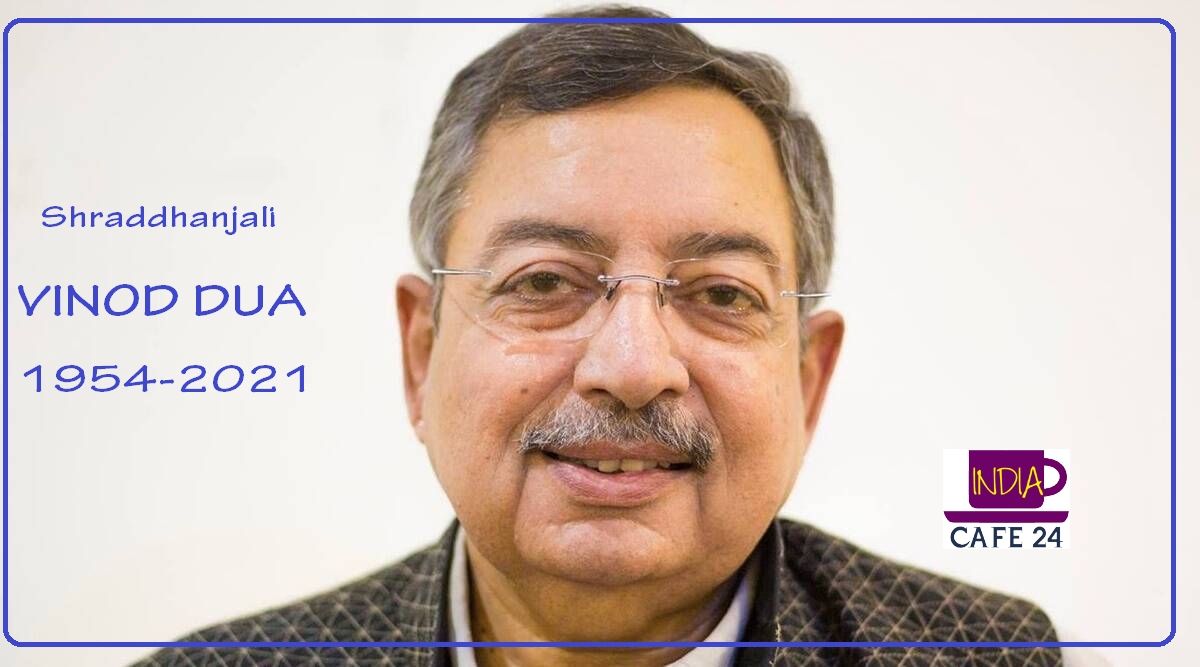 Senior Journalist Vinod Dua breathed his last on December 4th, 2021. He was 67. He was suffering from prolonged illness and also got infected with Covid-19. The news got confirmed by his daughter, Mallika Dua. He was moved to intensive care last week but his condition turned critical, and he passed away.
Well-famed journalist Pranay Roy worked closely with Vinod Dua, describing Vinod Dua as the greatest of his era. His career spanned four decades, from the 1980s to 2021. He displayed his excellence in journalism for 42 years, and many feel that he had a lot more to offer to this industry.
Mr. Vinod dua managed to set a benchmark in Hindi Journalism and worked with Doordarshan and NDTV for a long time. Recently, people started watching him in a new avatar in the Digital field. He started performing as a political commentator in web shows.
Mr. Dua received several awards for his excellent service in journalism. He was awarded Padma Shri for journalism in the year 2008. The Government of India honored him with a lifetime achievement award for his contribution to journalism.
As per Mr. Dua's daughter, the cremation process will take place on December 5th, 2021.
Indiacafe24 pays a heartfelt tribute to Vinod Dua. We will remember him always in our prayers. Rest In peace

Vinod Ji.



.