Top 6 Indian Celebrities Who Bid Farewell To The World in 2016
Top 6 Indian Celebrities Who Bid Farewell To The World in 2016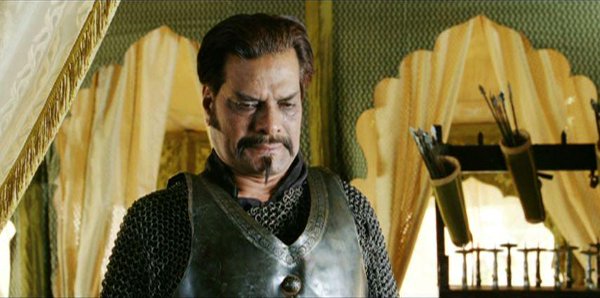 Rajesh Vivek: This extremely fine actor who is best remembered for his roles in movies like Lagaan and Swadesh, showed a knack for portraying diverse characters with equal ease and conviction. He died at the age of 66 after suffering a massive heart attack on 14th January 2016, while shooting for a movie in Hyderabad.

Pratyusha Banerjee: Pratyusha won countless hearts playing the perfect daughter-in-law Anandi, in the super hit daily soap, Balika Vadhu. So, the news of her sudden death at the young age of 24 years, came as a shock for the millions of fans, who bid her a tearful adieu on 1st April 2016.

Suresh Chatwal: Suresh Chatwal was a veteran actor who said goodbye to the world in 2016. Known primarily for his role of Commissioner Suraj Agnihotri in the comedy series F.I.R., Chatwal had also played small character roles in several big movies. Chatwal lost the battle of life at the age of 75, on 28th May 2016 in Mumbai, after struggling with prolonged illness.

Sulbha Deshpande: Sulbha Deshpande was a well respected veteran actress, who was renowned for the strong portrayal of different characters which put her in the league of some of the best cinema and theatre artists of India. She had been suffering from a prolonged illness and breathed her last on 4th June 2016 at her residence in Mumbai at the age of 78 years.

Razak Khan: Razak Khan was a actor well known for his unique style of comedy, which enabled him to be a part of some of the biggest movie of Bollywood. The entire Bollywood fraternity and his countless fans were left shocked with grief when the actor suffered a massive heart attack on 2nd June 2016 and was died on his way to the Holy Family Hospital.

Jayalalitha: J.Jayalalitha was known not only as one of finest actors from South India but also a crusader for the rights of the poor. She was admitted in the hospital for more than 3 months before she suffered a fatal heart attack which took her life on the 5th of December 2016, leaving the whole nation and especially her followers in grief and shock.