Harnaaz Sandhu Is Now The New Miss Universe 2021 – History Repeated After 21 years
Harnaaz Sandhu Is Now the new Miss Universe 2021 – History Repeated After 21 years
History repeated, and that too after a gap of 21 years. Yes, it's our very own MISS INDIA 2021. She bagged the title of MISS UNIVERSE 2021 Harnaaz Sandhu. She proved nothing is impossible to achieve when you have the urge and mindset to do it. We are proud of this 21-year-old beauty queen from Punjab.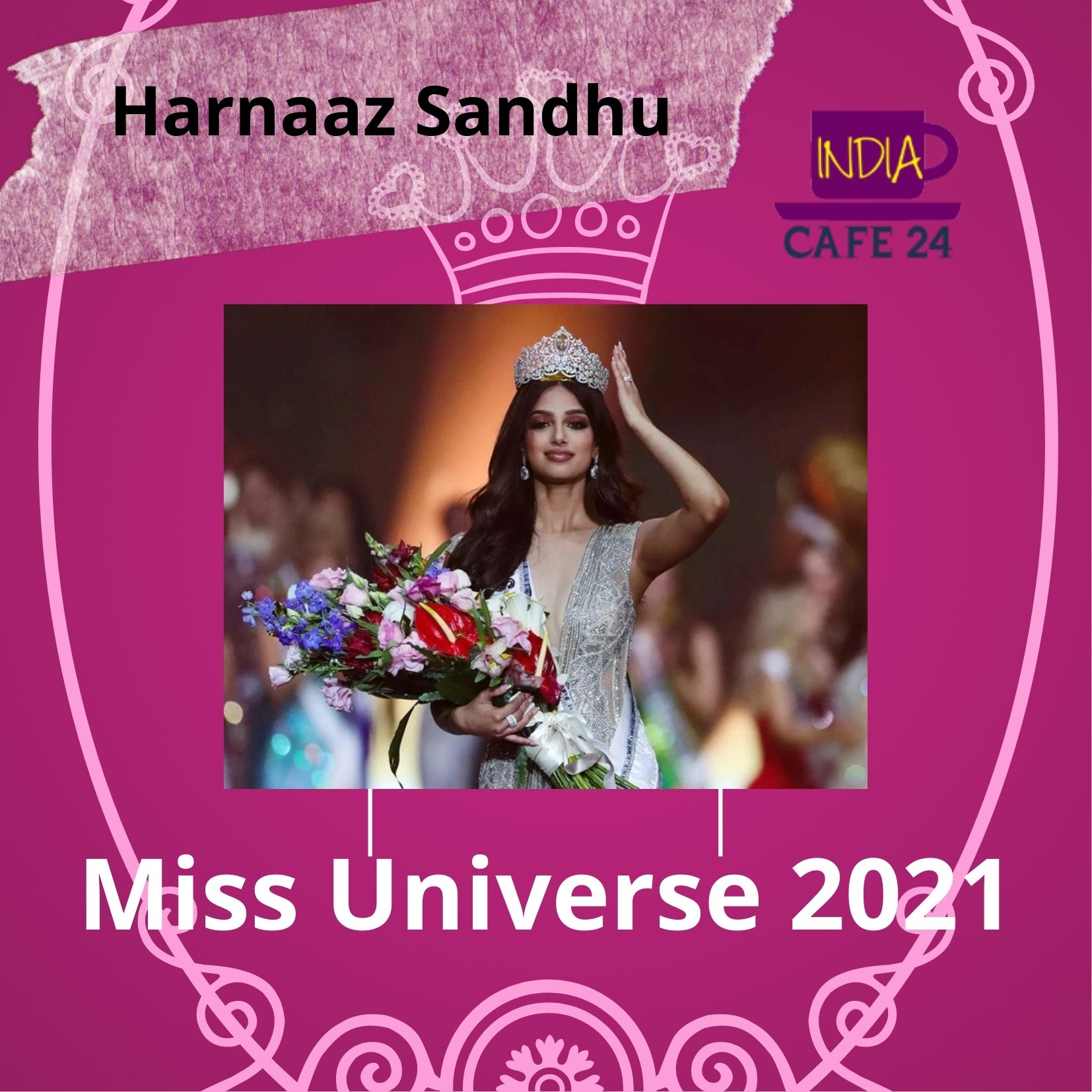 Harnaaz Sandhu represented India in the 70th Miss Universe beauty pageant. The last Miss Universe from India was Lara Dutta in the year 2000. The first Miss Universe Crown for India was won by Susmita Sen. It happened in the year 1996. Harnaaz Sandhu won the crown, keeping behind the contestants from Paraguay, and South Africa.
The crown was given to her by 2020 Miss Universe Andrea Meza from Mexico. Expectations were pretty high from this talented beauty queen of India and she matched it. In one of the final rounds, the top 3 contenders were asked,
"What advice would you give to young women watching on how to deal with the pressures they face today."
The power-packed answer of Harnaaz won the judge's hearts
"The biggest pressure the youth of today is facing, is to believe in themselves. To know that you are unique makes you beautiful. Stop comparing yourselves with others, and let's talk about more important things that are happening worldwide. Come out, speak for yourself, because you are the leader of your life. You are the voice of your own. I believed in myself, and that is why I am standing here today." 
In one round with Top 5 contenders, judges asked,
"Many people think climate change is a hoax what would you do to convince them otherwise?" 
Judges were spellbound with her answer,
"My heart breaks to see how nature is going through a lot of problems, and it is all due to our irresponsible behavior. I totally feel that this is the time to take action and talk less. Because our each action could save or kill nature. Preventing and protecting is better than repent and repair, and this is what I am trying to convince you guys today." 
Harnaaz, presently doing her Masters's in Public Administration. She earlier won many beauty pageant titles like Femina Miss India Punjab 2019. She is also an actress who acted in many Punjabi films. 
Miss Universe 2021 Harnaaz Sandhu considers her Mom as her inspiration, who moved ahead against all odds and became a Gynecologist to lead her family.
 We are Proud of You, Harnaaz
Sandhu