Seduction By Truth By Mukul Kumar – A Book Review
---
Seduction By Truth By Mukul Kumar – A Book Review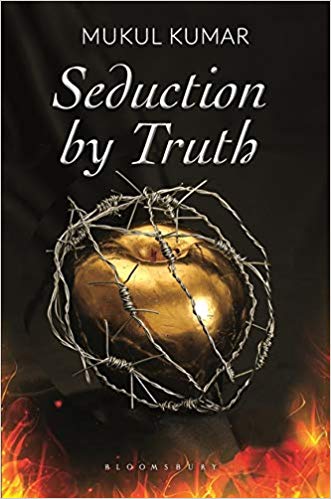 Publisher: Bloomsbury India
Publication Year: 2018
ISBN-10: 9387457621
ISBN-13: 978-9387457621
Pages: 180
Rating: 4 on 5
Mukul Kumar has established himself as a skilled contemporary writer with his books and hence the opportunity to review his latest publication excited me greatly. The book titled Seduction By Truth tries to address the subject of desire and fidelity in marriage, a subject that is considered too sacred in Indian society. The cover page of the book has been perfectly designed to reflect this ideology, even though one needs to read the book first to understand the design.
Shiva, is a handsome and successful man in his early forties, with excellent communication and convincing skills. Despite being a dutiful husband to his wife Akriti and a doting father to their son, he struggles with the emptiness of sexual desire in his life. Then one day he learns about the extra-marital affair of his wife and rather than fighting with her or questioning her actions, he decides to follow her footsteps. As he proceeds with this plan to take silent revenge on his wife, he meets three women, each of whom is unique in her own way. These women become a part of Shiva's journey to help him understand the reasons behind the lack of desire in marital life.
I found Seduction By Truth to be a truly good book for contemporary reading, especially since the characters and the narration connect so well with today's realities. The book depicts some historical and mythological connection which makes it even more interesting to read. The simple language, the flow of the storyline and the comprehensive explanation of concepts reflect the skill of Mukul as a writer. Even though some readers might find the subject too bold, the writer has taken care to handle it in a convincing manner. Overall I consider Seduction By Truth a great addition to my collection and wish Mukul Kumar all the best for its success.