A Book Review Of Tarikshir – The Awakening By Khayaal Patel
A Book Review Of Tarikshir – The Awakening By Khayaal Patel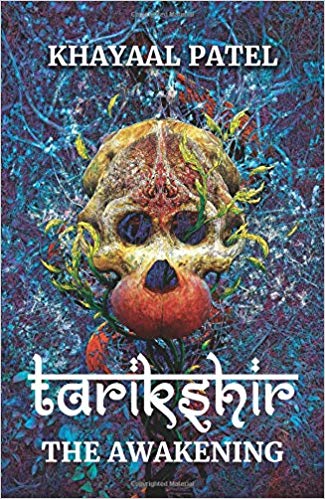 Publisher: Westland
Publication Year: 2018
ISBN-10: 9789387578500
ISBN-13: 978-9387578500
Pages: 358
Rating: 4.5 on 5
The genre of mystery and magic holds a special appeal for me and hence when the offer to review Trikshir – The Awakening came by, I simply grabbed the opportunity. The intriguing title of this debut novel of Khayaal Patel was enough make me excited enough to unravel the mystery hidden in its pages.  The colourful demonic face featured on the cover page over a bright blue background, further evoked my curiosity and I immediately started reading it.
The story of Tarikshir is set in princely state of Devangarh in Rajasthan in the 19th century. Amidst the threat of the British forces all set to attack the state, the king's untimely and accidental death makes things even more complicated. As the young prince Rudra Prasad Chauhan prepares to ascend to the throne, he learns that the king might actually have died in an accident. Making matters worse are a series of ritualistic murders taking place in the kingdom and the sudden appearance and disappearance of a shrouded figure. With the dark secrets threatening to turn his life upside down, Rudra now has to overcome the challenge of not only unraveling the truth behind them but also that of defending his state against the Britishers.
Tarikshir – The Awakening turned out to be one of those rare gems that made me feel fulfilled and enriched after reading it. There is no doubt about the fact that Khayaal Patel has established himself as a gifted writer with his first book itself. The story line is beautifully woven with its own phases of thrill and excitement that keep the readers engaged till the very end. The flow and the language are exceptionally good and there are almost zero grammatical errors. Overall I found Tarikshir to be a great addition to my collection and wish Khayaal all the best for the success of this book, and his forthcoming novels.
'I received a copy from Writersmelon in exchange for an honest and unbiased review.'