Phases Of COVID -19 My Personal Experience Penned By Dr. Priyasi Das – A Book Review
Phases Of COVID -19 My Personal Experience Penned By Dr. Priyasi Das – A Book Review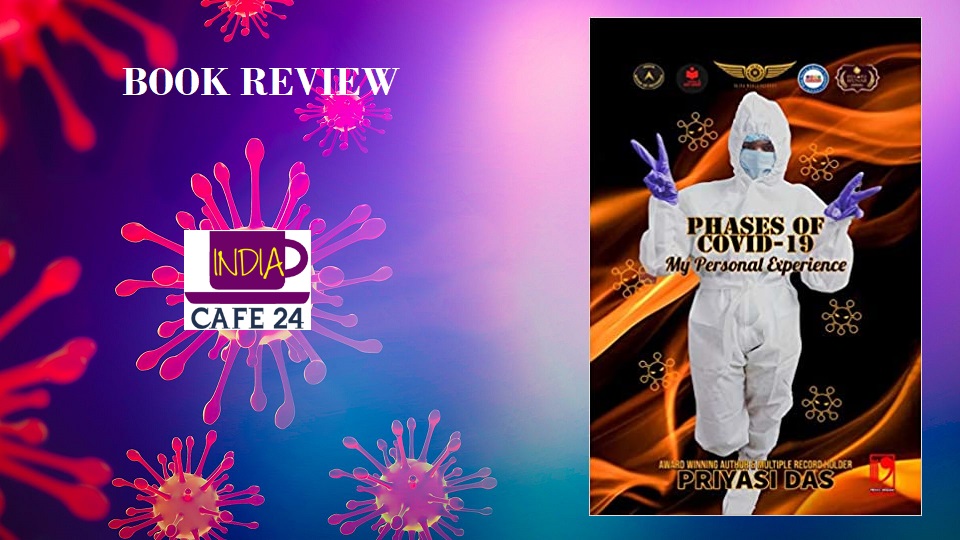 Publisher:

Notion Press

Publication Year: 2020

ISBN-10:

1636331157

ISBN-13:

978-1636331157




Pages: 70

Rating: 4.5 on 5
It has been around a year and a half since the COVID-19 pandemic has been wreaking havoc in our lives. Countless people have lost loved ones, despite which they are still fighting to ensure the safety of others from the ailment. The struggles of such people have been composed in the form of a book titled Phases Of COVID-19 – My Personal Experience by Dr. Priyasi Das. The moment I came across this book, I knew I had to read it to understand the disease and its impact on people in a more personalized manner.
As the name of the book suggests, Dr, Priyasi has narrated her personal experience of dealing with the disease, which first infected her father, followed by her mother, and finally her paternal grandfather. She has provided comprehensive details about the dynamics of the disease and makes the readers realize why following the golden rule of "prevention is better than cure" is the best thing to do in the current times. She has vividly described the different stages of the disease and the precautions to be taken to prevent the infection and the recommended medicines. She has even provided the struggles she and her family faced as her loved ones were fighting the ailment and the role of government agencies.
Overall this is a heartfelt book that I felt has been written by the author with the single objective of creating awareness among the masses about the lesser-known aspects of dealing with COVID-19. Even though the book is quite short with only 39 pages, it makes the readers feel the tragedy of the pandemic with full force. It also highlights the importance of the love and care of the loved ones of the infected persons along with proper treatment for beating the disease. This is definitely one book that I would recommend everyone to read during this difficult time.