Messed Up! But All For Love By Aravind Parashar – A Book Review
Messed Up! But All For Love By Aravind Parashar – A Book Review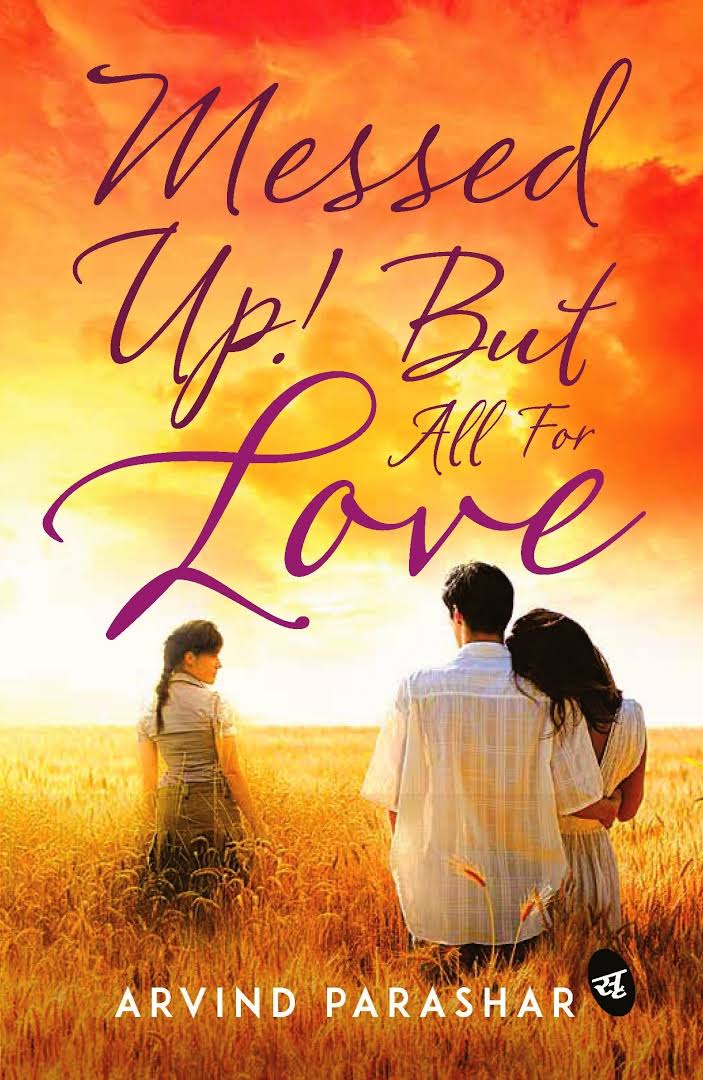 Publisher: Srishti Publishers

Publication Year: 2017

ISBN-10: 9382665943

ISBN-13: 978-9382665946

Pages: 176

Rating: 4.0 on 5
When I received the copy of Messed Up! But All For Love, my first thought was, "Here comes yet another of those sweet and sour love stories! Phew!". In fact the cover page further strengthened my belief that this was going to be just another cozy love tale. However, as I started reading the book, I was proven so wrong. Well Messed Up! But All For Love is an truly unusual story of love and I congratulate Arvind Parashar for the efforts that he has visibly made in writing such a book.
A seemingly happily married and doting couple, Neil and Gauri meet Drishti and Somesh, a busy and bored couple during a holiday in Cuba. This chance meeting proves to be the turning point of their lives, as soon after returning to India, Drishti is kidnapped and Neil is held responsible for the crime. Soon after, Gauri learns some bitter facts and decides to divorce Neil. Adding to the confusion and mystery of the circumstances is a set of five unusual friends, named Antriksha, James, Jerry, Mehr and Tom. But what is the truth that has messed up the lives of so many people and that too all for love!
It would be absolutely wrong to call Messed Up! But All For Love a happy romantic tale. Rather, the book brings to fore the struggles that modern day people face in their marital life and the reasons behind the crumbling of so many marriages. However, the story does not focus on preaching but rather provides wholesome entertainment through the use of simple and easy to understand language, interesting twists and turns in the plot and a gripping and fast paced narrative that keeps the reader engaged till the very end. Overall, I found Messed Up! But All For Love to be quite interesting and wish Arvind great success.
 'I received a copy from Writersmelon in exchange for an honest and unbiased review.'