Firekeepers Of Jwalapuram Penned By Vamsee Juluri – A Book Review
Firekeepers Of Jwalapuram Penned By Vamsee Juluri – A Book Review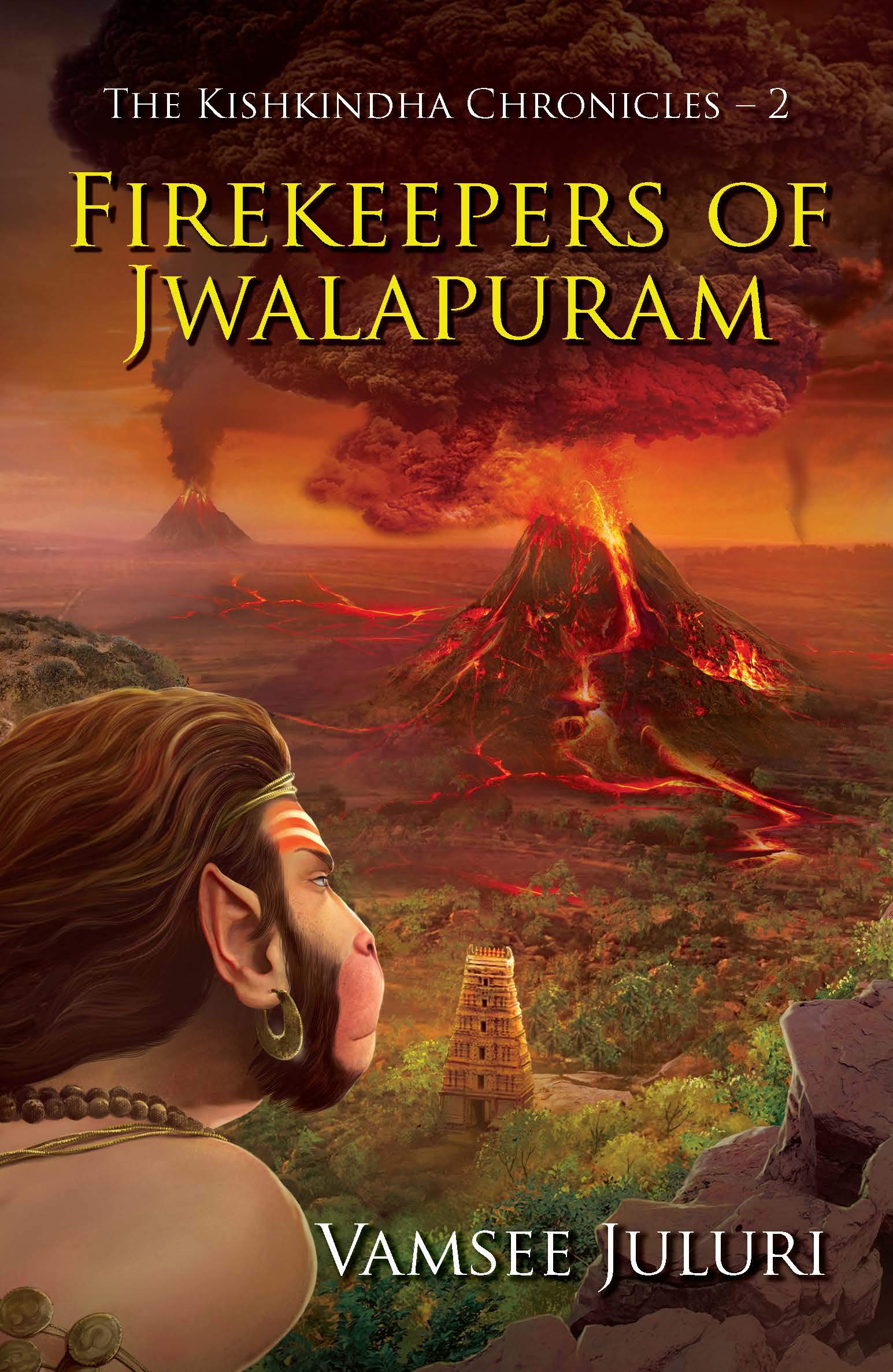 Publisher: Westland

Publication Year: 2020

ISBN-10:  9389152283

ISBN-13: 978-9389152289

Pages: 328

Rating: 4 on 5
When I got the offer to review the Firekeepers of Jwalapuram, written by Vamsee Juluri, I was quite excited given the mythological theme of the book. At the same time, I was a bit skeptical too given the fact that the book was the second in the series of Kishkindha Chronicles, and I never got around to reading the first part. Upon receiving the book, the first thing that struck me was its beautiful and attractive cover page, which perfectly reflects the title and theme of the book. The design features the face of vanar in the foreground looking into a couple of mountains in the far distance emitting hot orange lava and clouds of dust creating a red hue all around.
The book commences with the tale of Bali and Sugreev and with the constant tormenting of the latter by his mother for abandoning his brother to replace him as the king. Meanwhile, Hanuman has retreated to the Gurukul of Acharya Shukra on the top of Eastern Mountain after the great war. But now the ancient land of Kishikindha, also known as Parama Dharma, is now facing yet another threat, which if not averted on time can spell doom for all the residents of the land. As Kishikindha faces a siege from within and without, the most important question that Hanuman and his supporters face is whether the land its people will survive this new threat and if so, how will they do it?
Despite not having read the first book of the series, I found the Firekeepers of Jwalapuram interesting enough. The book proved to be a good read and offered a fresh perspective on the life of Hanuman apart from his role as the prime devotee of Lord Rama. The story did lose some of the steam in the middle, but overall I found it to be quite well-written. Most importantly, it sends out a strong message about the fact that Nature is not something to be trifled with but should rather be held in much respect by humanity especially for its great powers to both heal and punish. I wish Vamsee all the best for this book's success.