Dare To Live By Himanshu Bhatia – A Relatable And Exciting Contemporary Corporate Fiction
Dare To Live By Himanshu Bhatia – A Relatable And Exciting Contemporary Corporate Fiction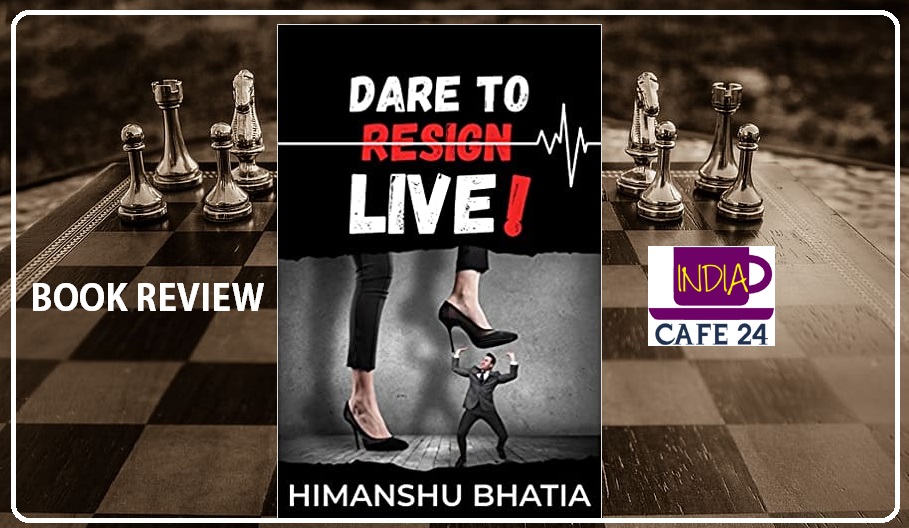 Format: 

Paperback

Publication Year: 

2021

Asin: 

B094MV286Z

Pages: 

208

Rating: 

4.0/5

 
While many books have been written around the theme of the challenges faced by corporate workers, only a handful of them managed to capture its true essence. Dare To Live by Himanshu Bhatia belongs to the latter category and makes for an interesting read. I want to mention one thing here. I already read the very first book of the author, "Just Missed." Well, I liked the way he narrates the story. It is the only reason that I picked the second book of the author with the expectation that it will satisfy the reader in me. The 
Dare To Live 
review is now up for you to read. 
Plot: 
Atharv, a qualified management graduate and a free-spirited soul, enjoys a happy married life and a successful career in the corporate world. Then he is assigned to work as the assistant of Mandira, who in addition to being egoistic, and insane is also an extremely difficult and horrible boss. To make matters worse, the world gets hit by COVID-19, and he contacts the disease when Mandira forces him to come to the office even during the pandemic. As things become unbearable for Atharv, he comes up with a brilliant plan to beat Mandira. So, what next in the story? Will Atharv manage to overcome the intentions of Mandira, or will turn weak in the hands of time? My dear book lovers pick the book and read to know.
Character Development:
The author needs to be applauded for the wonderful development of the lead characters of Atharv and Mandira, which makes them so realistic and relatable. The other characters also developed beautifully, lending greater value to the story. I agree that many of us will match the nature of Atharv or experienced the corporate trauma of Atharv. The corporate world is not that colorful or appealing, which many feel so. Protagonist Atharv's character is very realistic and well presented by author Himanshu, and that is one of the true talents of a good author. 
Story: 
The story presents a realistic representation of the contemporary corporate world and the different ways in which a terrible boss can make the lives of the people working in it so difficult and force them to take desperate steps. Author Himanshu intelligently picked up the present pandemic status of the world and added it as a base in the story. Trust me, the reviewer in me liked that intelligence.
Writing style: 
The writing style is simple and commendable. Well, this experience is further enhanced by the smooth and pleasant narration of the well-developed story, which makes it a great reading experience for people who are still developing the habit. 
I feel, that the book is aptly titled and reflects how corporate employees need to overcome their insecurities and learn to live irrespective of their horrible bosses. 
Final Verdict:
 This is a must-read book for people looking for something interesting and engaging, and I give it 4.0 /5 while looking forward to Himanshu's latest work. If you are that traumatized employee because of your horrible boss, then do read this book.