Book Spotlight & Extract – When We Thrive, Our World Thrives – Stories of Young People Growing Up With Adversity 
An extensively researched book that brings forth inspiring stories of young people chalking out their unique pathways, even after adverse childhood experiences, to thrive in their lives When We Thrive, Our World Thrives – Stories of Young People Growing Up With Adversity (NotionPress) by Dr. Connie K. Chung, EdD with Vishal Talreja, brings the spotlight back onpositive youth development and best practices needed for life skills. 

It captures the lives of 20 young people who even from the most vulnerable backgrounds could thrive and lead their communities, for the benefit of our shared future.
This book has received some fantastic early praise from Shri Manish Sisodia, Shaheen Mistry, Deepa Narayan, Anshu Gupta and several others.
About The Book
This book is about the graduates of Dream a Dream. It centres on moving, personal stories of young people and what it means to grow up with adversity and thrive. It weaves in research about positive youth development and best practices of the globally recognised life skills programme developed by Dream a Dream; it also chronicles Dream a Dream's growth and development as an organisation. It shares stories of hope that with proper support from caring adults, young people from even the most vulnerable backgrounds can thrive and lead their communities, for the benefit of our shared future.

Since 1999, Dream a Dream has gained the attention of Indian and global communities as a leading education non-profit that is cracking the code on how to support young people with backgrounds of adversity to thrive, realise their potential, and become leaders who will shape our collective future. Currently, Dream a Dream works directly with 10,000 young people each year through two innovation labs – After School Life Skills Programme and Career Connect Programme.
Dream a Dream's award winning life skills approach, developed in these programmes, is designed to give young people, aged 8 to 22, a nurturing environment in which to heal, grow, and develop the skills needed to thrive in an increasingly fast changing world. This approach is now being integrated across public schools in India through government partnerships. Dream a Dream has shared its innovative model with over 3 million young people by bringing its professional development program to over 35,000 educators in six Indian states.
About The Authors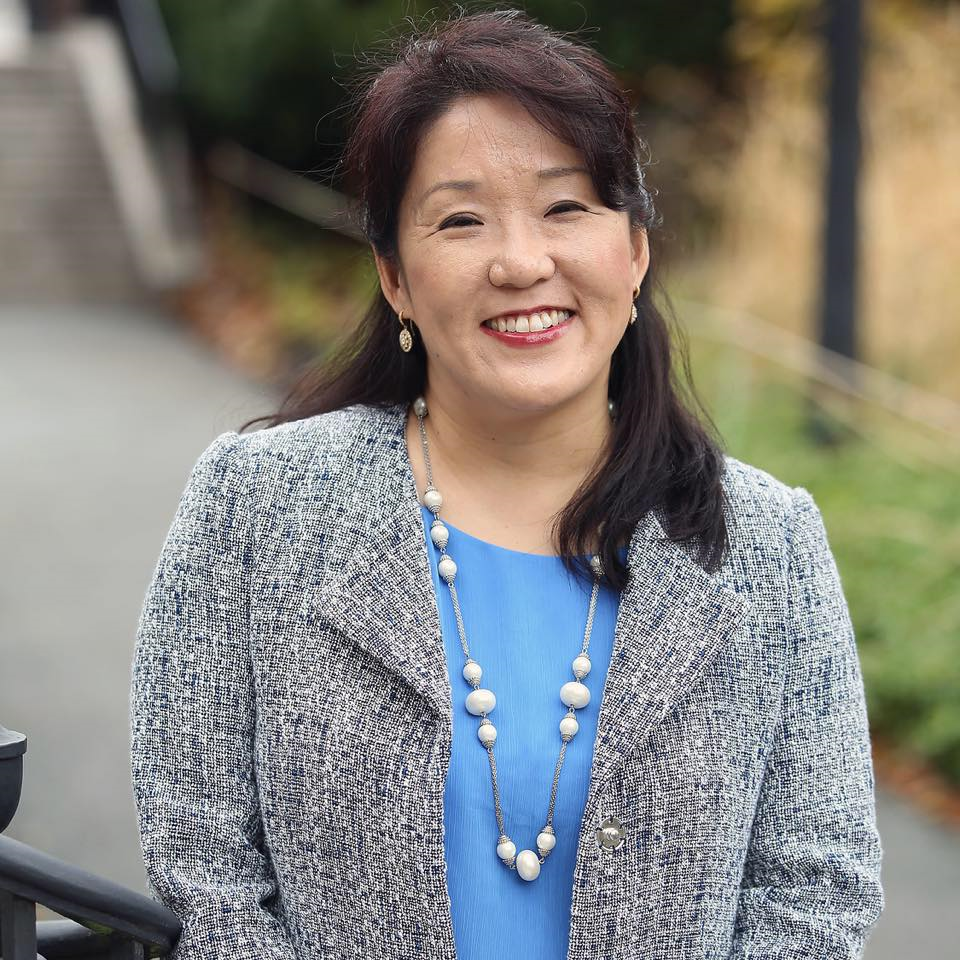 Dr. Connie K. Chung, EdD, is a Foster America Fellow. She has written, co-edited, or contributed to six books and numerous papers about learning and teaching to thrive in the 21st century and how people and communities can create positive change together. A former high school teacher, a former foster parent, and former associate director of the Harvard Graduate School of Education's Global Education Innovation Initiative, she has worked with young people since 1994, when she won a fellowship from the W. E. B. Du Bois Research Institute at Harvard University to teach in Children's Defense Fund's Freedom Schools. She holds a doctorate in education, dual master's degrees in international education policy and teaching and curriculum, and a bachelor's degree in English and American Literature, all from Harvard University.
Vishal Talreja co-founded Dream a Dream along with 11 others. Vishal has co-authored four-papers related to Life Skills in the Indian context. Vishal is an Ashoka Fellow, an Eisenhower Fellow, A Kamalnayan Bajaj (Aspen) Fellow and a Salzburg Global Fellow. He is a Board Member at Goonj. Previously been the Founder Director of Unltd India and Board Member of PYE Global and India Cares Foundation. He is the Executive Committee Member of Karanga – The Global Alliance on Life Skills and SEL and Cofounder of The Weaving Lab. Vishal has been recognized as an "Architect of the Future" by the Waldzell Institute in Austria and as 'Innovator of the Year' in 2019 by HundrED.
Extract rom The Book
Words 461 / Page 84-87
When We Thrive, Our World Thrives: Stories of Young People from India by Dr.Connie K. Chung, EdD with Vishal Talreja and Dream a Dream Staff and Programme Graduates
Benefitting from Dream a Dream's Partnership with PYE to Learn to Teach Others:
Sneha Deepa
Sneha had wanted to become a singer since she was little. But she had no idea of how to reach her goals. She remembers that there were organisations that offered singing lessons in her neighbourhood, but she only sang in school. Singing was not seen as a career for Sneha by those around her. Most of the adults with whom Sneha shared her interest in pursuing singing as a career dismissed her dreams. They went on to advise her that she needed to concentrate on her studies because a career in singing would be unstable and would not enable her to make a good living. Sneha lacked the presence of an adult who could mentor her in her dream of becoming a singer.
It was not until she took part in Dream a Dream's after school life skills sessions that Sneha experienced encouragement from others to sing. In addition to allowing her more freedom to express herself than when she was at school or at home, Dream a Dream facilitators encouraged the participants to sing, even if their words were wrong or even if they did not quite know the tune. "If you are wrong, that is not a problem," they used to say. This encouraged Sneha to sing "everywhere." "Either wrong or right, I expressed myself by singing, wherever I could," she remembers. "I used to love staying with Dream a Dream more than going home," Sneha recalled. "They also gave us snacks to eat after class, and I still love that," she said.
As a student in the After School Life Skills Programme, Sneha also remembers being asked to think about her goals and dreams and to express them using drawings and pictures. Classmates would try to name the emotions of the person in the picture, helping them to develop their abilities to "read" other peoples' feelings. Once her classmates found out through her drawings that she wanted to become a singer, they encouraged her to sing and would volunteer her to sing in front of them whenever an opportunity came up. "She knows how to sing; she can sing!" They used to say. Sneha sang in classrooms, and then her classmates encouraged her to sing in front of bigger audiences.
Sneha was not the only one who was encouraged in following her dreams. Her classmates encouraged each other to follow their dreams. Sneha felt that Venkatesh, her Dream a Dream facilitator, was key in building an encouraging climate. "He spent a lot of time with us, not only teaching us, but spending time connecting with us, so we could open up to him. Like half of the time, he spent teaching us skills and the other half, he would just talk to us and spend time with us."