Book Review Of You Never Know Authored By Akash Verma
Book Review Of You Never Know Authored By Akash Verma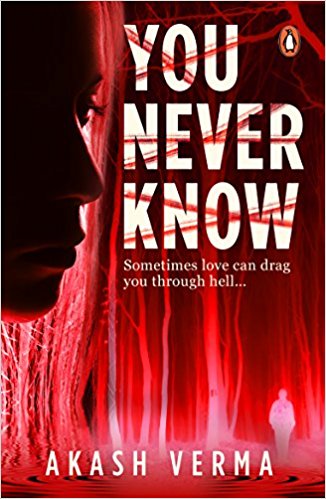 Publisher: Penguin Random House India

Publication Year: 2017

ISBN-10: 0143441094

ISBN-13: 978-0143441090

Pages: 240

Rating: 4.0 on 5
You Never Know has been penned by Akash Verma, an entrepreneur turned writer who has authored two books earlier. The cover page of this romantic thriller is a perfect depiction of the tale of love, deception and adultery that is enclosed within its covers. The bright red cover depicts the color of love, passion and sin all of which form an integral part of this interesting book.
You Never know is the story of Dhruv, Anuradha and Shalini. Dhruv, a successful professional working with an advertising agency in Delhi, is leading an almost perfect life with his loving wife Shalini and their two kids. That is until Anuradha joins his ad agency and Dhruv feels an unsusla connection with her. Despite trying his best to resist the attraction he feels towards Anuradha, Dhruv ends up falling in love with her and soon the two start an affair. He constantly lies to Shalini to be with Anuradha, but is unaware of her dark past that threatens to put Dhruv's life in danger. To know if Dhruv will have to pay for his adultery with his life and what secret has Anuradha been hiding, read the book.
Even though You Never Know does not really offer anything new in terms of its plot, it does prove to be an interesting read thanks to its surprising twists and fast pace. The extremely good characterization and vivid descriptions kept me hooked to the pages till the very end. The language is quite simple, which makes it easy for the readers to comprehend the various situations without having to refer to a dictionary quite often. The book proves to be a light read with all the ingredients of a Bollywood masala movie. Overall, I found the book to be an interesting addition to my collection and I wish Akash Verma all the best for its success.
 'I received a copy from Writersmelon in exchange for an honest and unbiased review.'