Book Review Of Kaalkoot – The Lost Himalayan Secret By S. Venkatesh
Book Review Of Kaalkoot – The Lost Himalayan Secret By S. Venkatesh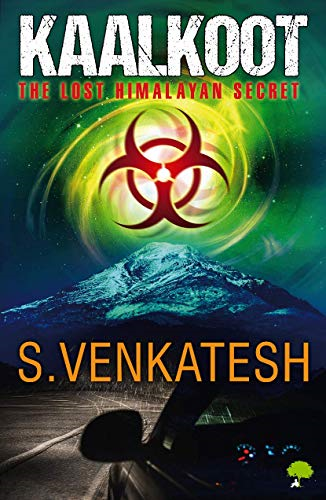 Publisher: Treeshade Books
Publication Year: 2018
ISBN-10: 8193642457
ISBN-13: 978-8193642450
Pages: 343
Rating: 3.5 on 5
A perfect combination of suspense and mythology make a great base for a sizzling story. Kaalkoot – The Lost Himalayan Secret is one book that offers an amazing combination of these two elements in its storyline. Penned by S.Venkatesh, the book talks about a fatal poison mentioned in Indian Mythology, which in turn play a key role in a thrilling tale of suspense set in modern times. The cover page of the book is beautifully and appropriately designed to reflect the mysterious nature of its contents and the fact the plot has a significant association with the Himalayas.
The story starts with a freedom fighter named Manohar Rai, hidden in a Himalayan hideout facing the dilemma of taking a decision that would decide the fate of millions of people. All his hopes rely on a single young man, who himself goes into hiding before Manohar Rai's brutal cold-blooded murder. The scene then shifts to 2018, when some Indian professors learn about a secret hidden in the Himalayas, which, if gets used by the wrong people has the ability to destroy the world. Amidst all this, Sameer and Damini are unwittingly led to the secret while he is looking for his girlfriend while she is following an international criminal.
Kaalkoot – The Lost Himalayan Secret, is a book that takes suspense to the next level and keeps the readers intrigued from the word go. Despite its numerous subplots, the book is fast paced without any breaks in the storyline. Venkatesh has managed to build each individual character beautifully and there is a precision in the structure which makes the book a truly entertaining read. Perhaps the only drawback of the book is the inability of the author to establish a convincing connection between mythology and current times. Still, I liked the book and wish S. Venkatesh all the best for its success.