Roshni Tiwari & Her Journey In The Making Of "Cats and Bows"
If you have the passion to do something different and unique in this world then no one can stop you. You want an example for this?  Then meet the young, bubbly and smart young entrepreneur in budding stage- Roshni Tiwari. At this young age this college goer girl know well how to make passion her profession. Check what she says…………………………..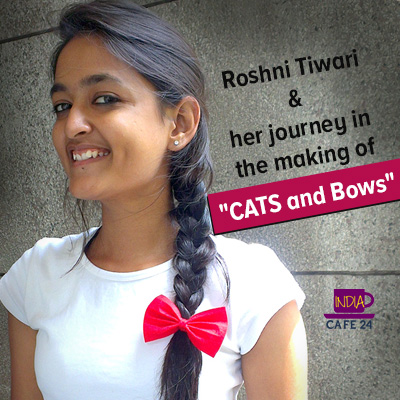 Hi Roshni, Welcome to Indiacafe24.com. We are happy to have you with us. Roshini share a brief about you, your background and family?
Myself Roshni Tiwari, Ahmedabadian since birth. I basically hail from a family where my father is a high post official in one of the top notch companies of India and my mother is a working woman too. Being the only girl child, a bit pampered and loved by all. Though I am of UP origin, but I am a Gujarati by heart and soul. And pursuing BSc. Environment science at the moment in 3rd year.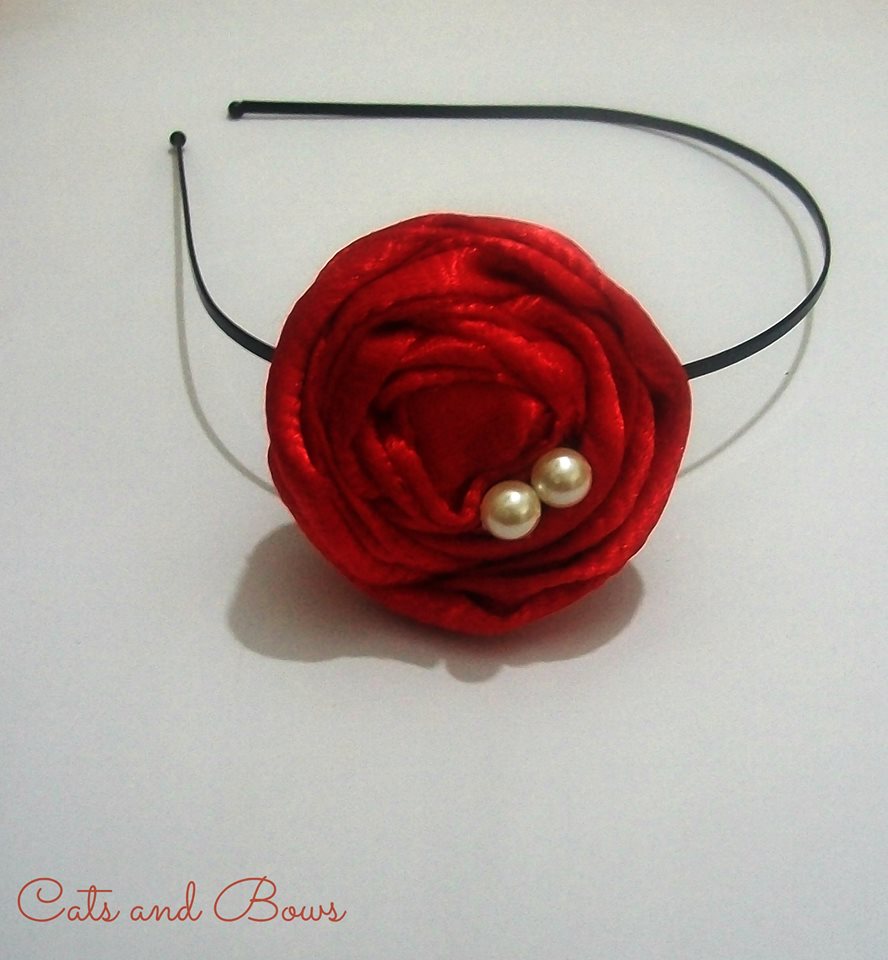 Photo Credit: Cats and Bows
There are many other creative things to work on , then why you decided to work on making bows for various use and not anything else?
Bows were something which I saw and for the first time it came to my mind that "WOW".I was highly inspired by a page in a social network and often thought "I can make it too". With time my practice became my passion.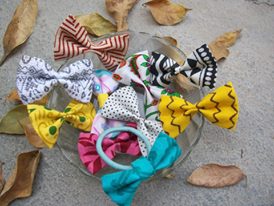 Photo Credit: Cats and Bows
How CATS and BOWS born, when and where?
Cats and bows happened to me when I was in my kitchen playing with one of my pet kitten and the first thing struck my mind "why not to combine two cute things together -Cats and Bows"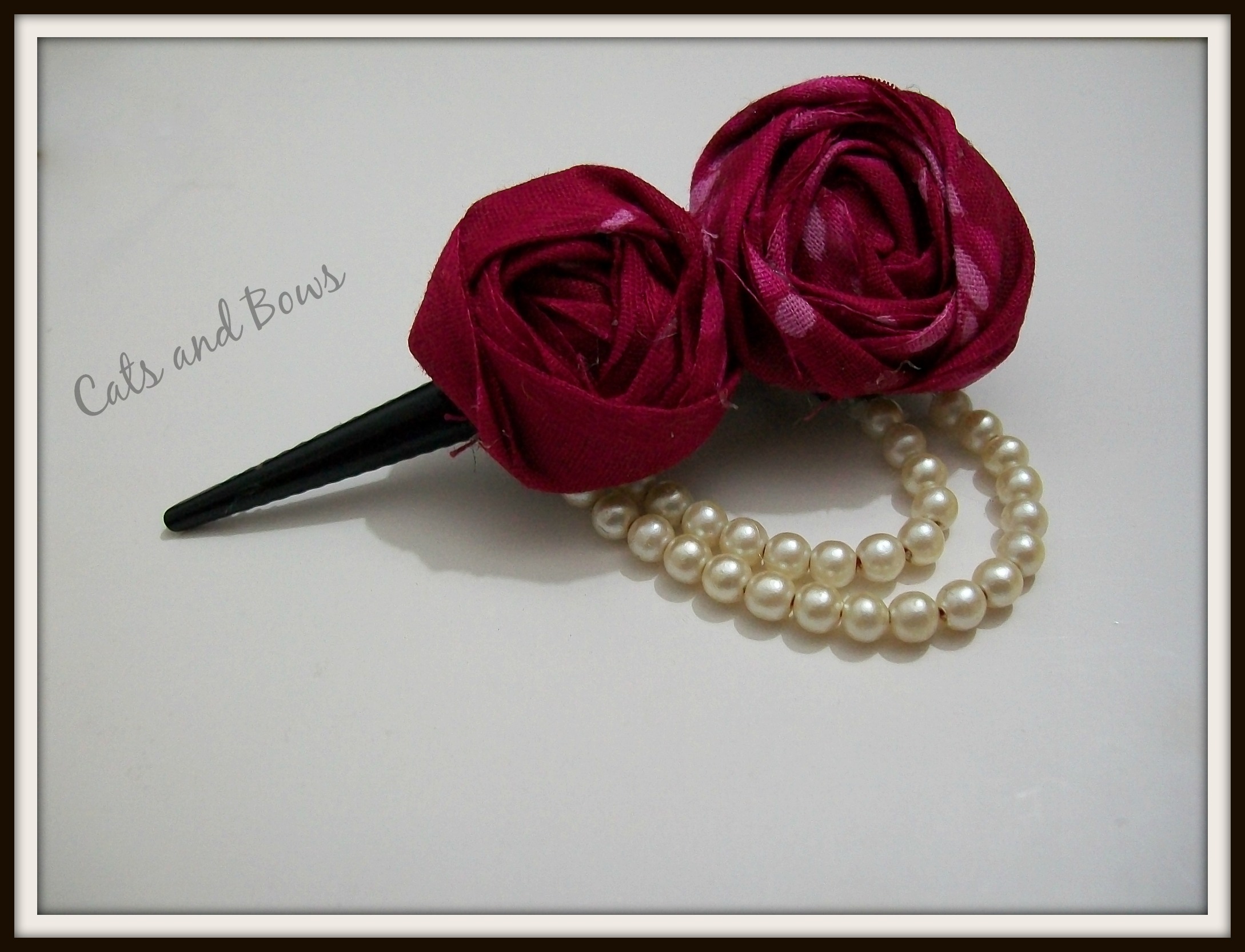 Photo Credit: Cats and Bows
Why you selected the name CATS and BOWS for your brand name? Are you fond of cats?
Yes, not only fond but I am simply in love with my cats and kittens . Basically I am a nature lover girl. And mainly both the things are my favorite Cats and Bows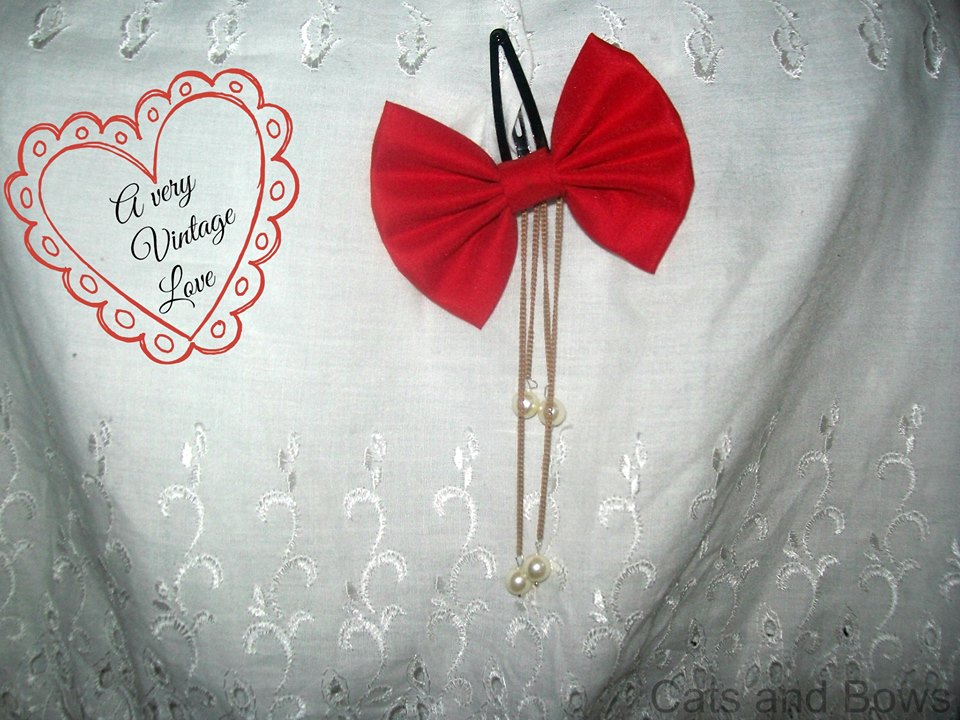 Photo Credit: Cats and Bows
When you first realized the fact you are good at Bow making and can take your passion in form of profession?
I started making bows and often wore them to my college and then suddenly one of my friends said "It's gorgeous, can you make one for me?" I came back home and replied her "Honey am gonna charge u a little for my little bows.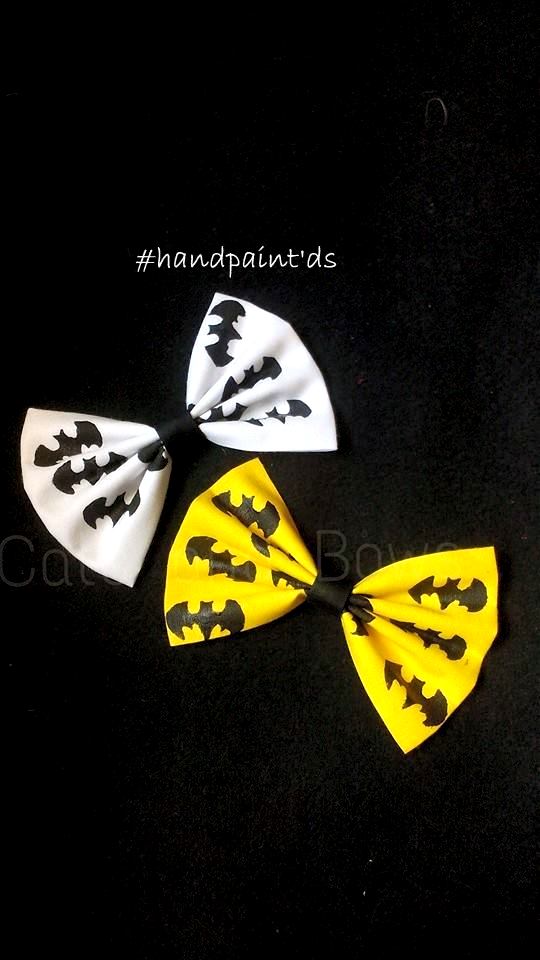 Photo Credit: Cats and Bows
Who is the one who inspired you or rather say supported you to go for making Bows professionally and not keeping restricted to your hobby of making bows?
Making it professional was a bit difficult but the credit goes to my mother , my brother and my passion to make bows. And yes the most credit goes to my bro because he is a perfect Gujrati business man so by my work he realized I should make it professional.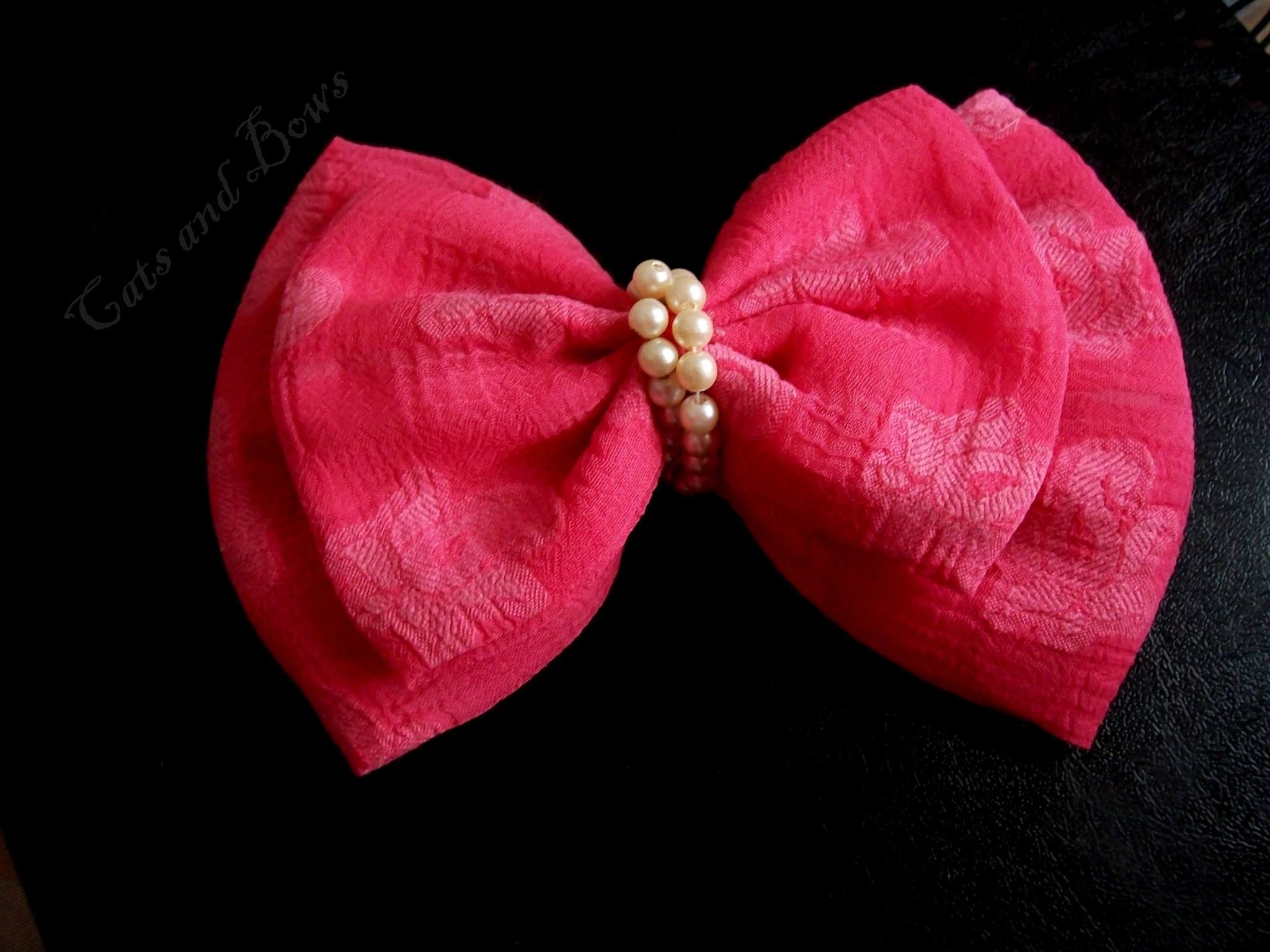 Photo Credit: Cats and Bows
Are you trained professionally in this art or it's your imagination?
No, I was having a very little knowledge when I started making bows. I am self-trained but Google helped me often. Even pinterest was much friendly.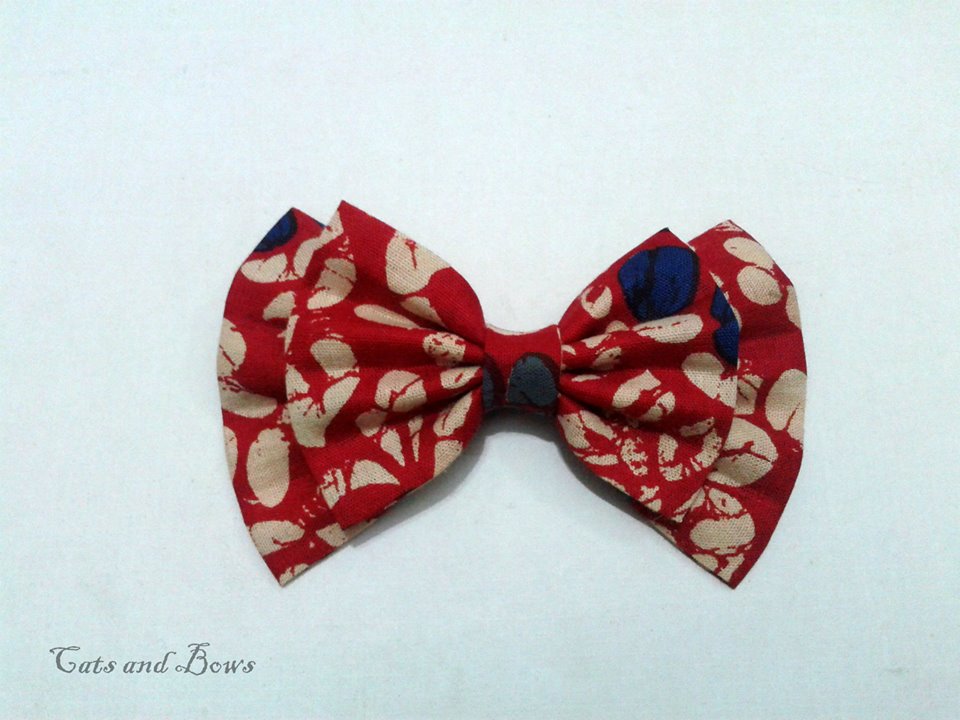 Photo Credit: Cats and Bows
There are many bow making companies in market what makes your work different from them?
PERFECTION – I won't say that other companies are not perfect but I would definitely say I am very close to perfection and uniqueness. I believe in self imagination than copying it. That makes CATS AND BOWS different from others .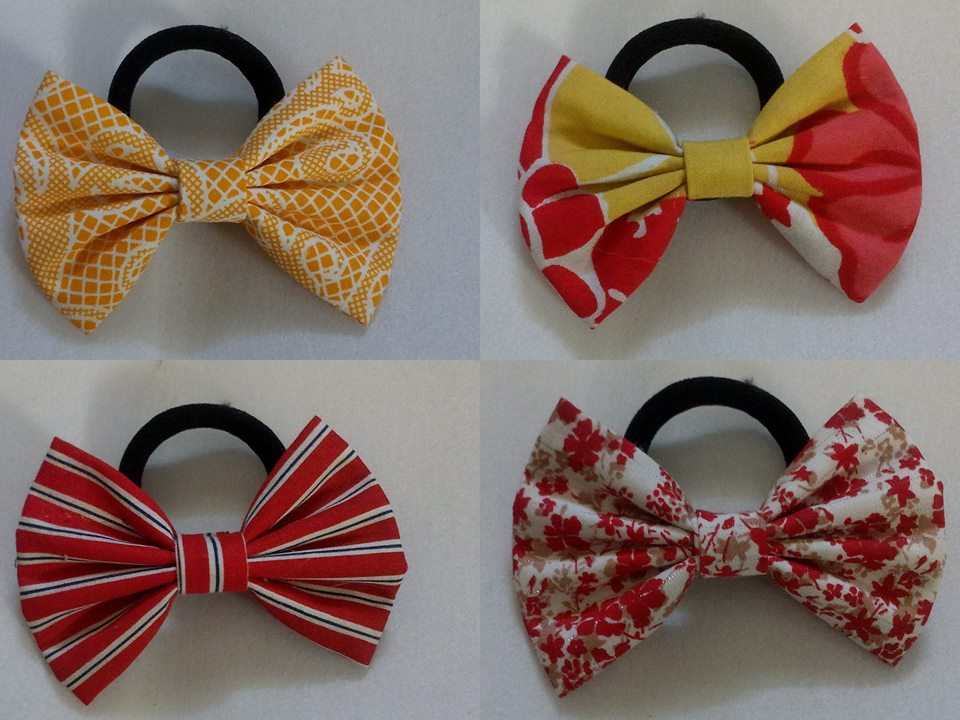 Photo Credit: Cats and Bows
Is there anyone with you who is supporting you in making these bows ?
No, I craft my bows myself and two things accompany me – my love and my dedication for them.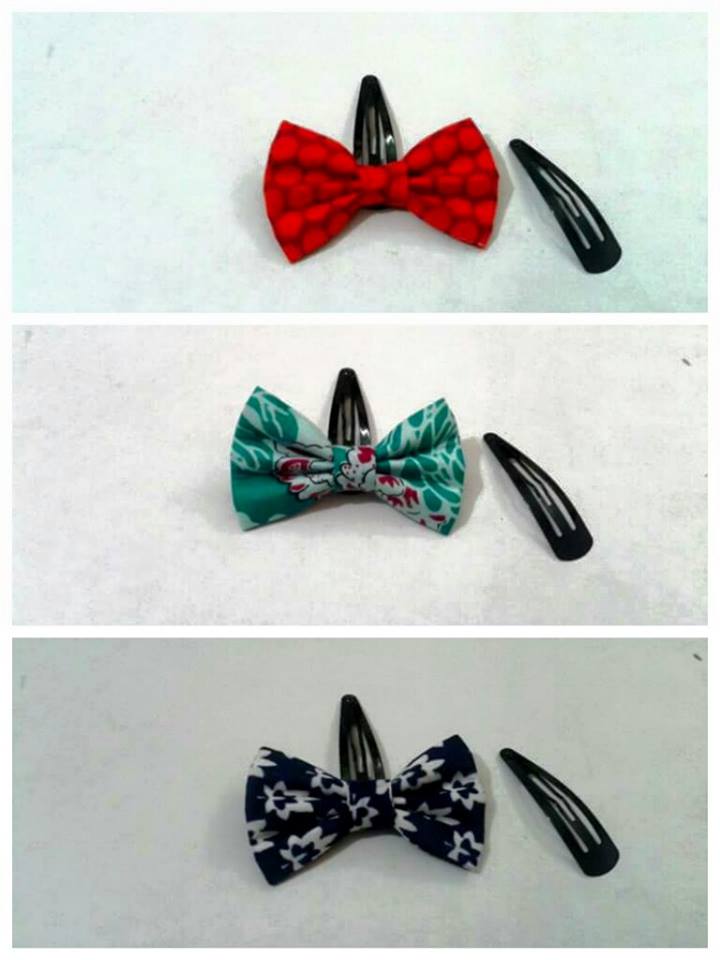 Photo Credit: Cats and Bows
What sort of investment or cost required in making a Bow and then marketing it?
It requires a very minimal investment but I cannot disclose you the cost because monetary investment depends on the type of bow and its complexity but time and perfection is the real investment I put in .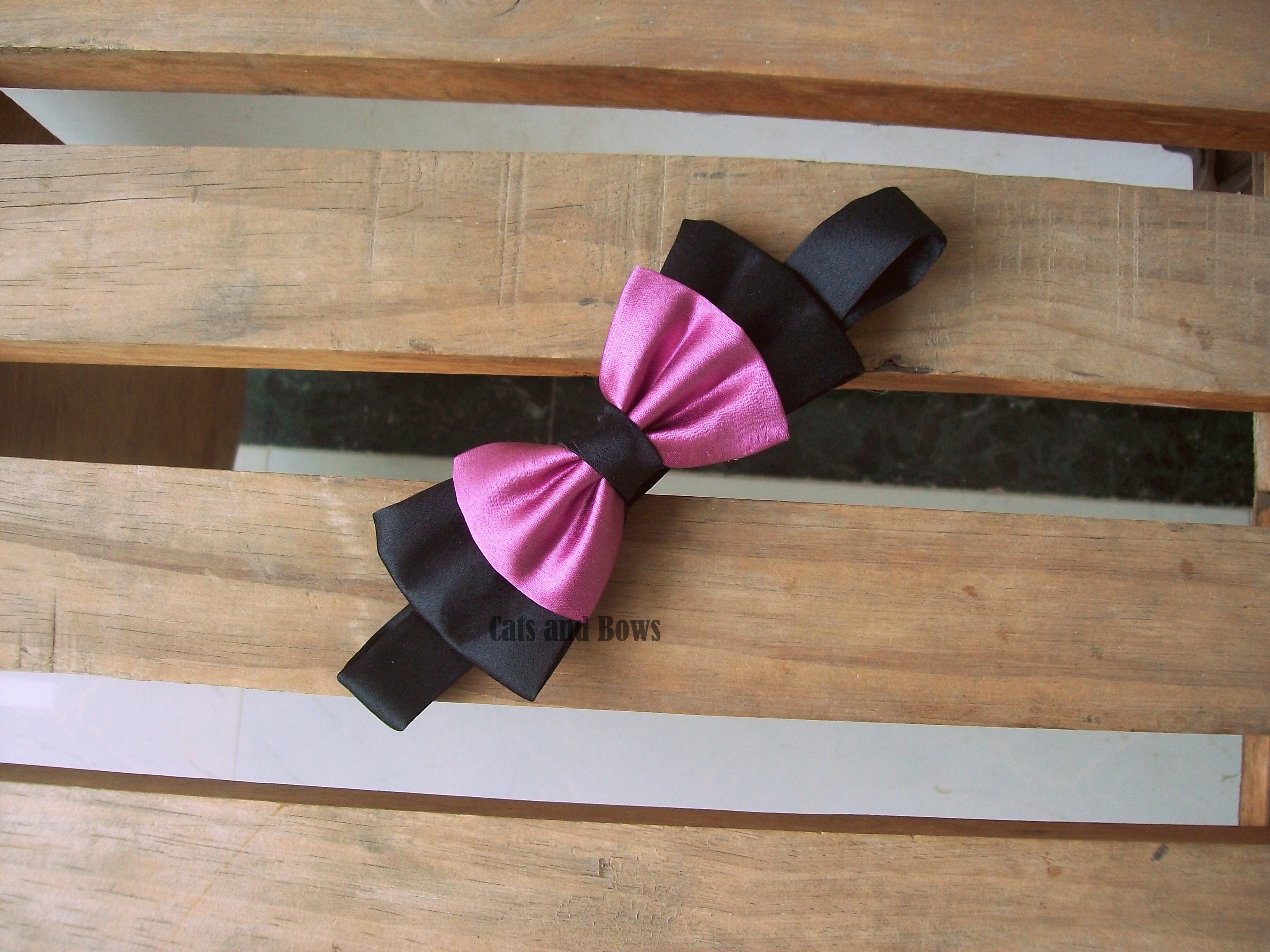 Photo Credit: Cats and Bows
What are your plans for expansion of CATS and BOWS?
As of expansion I can say that I would like to organize as much as flea markets, exhibitions, open fare for my bows.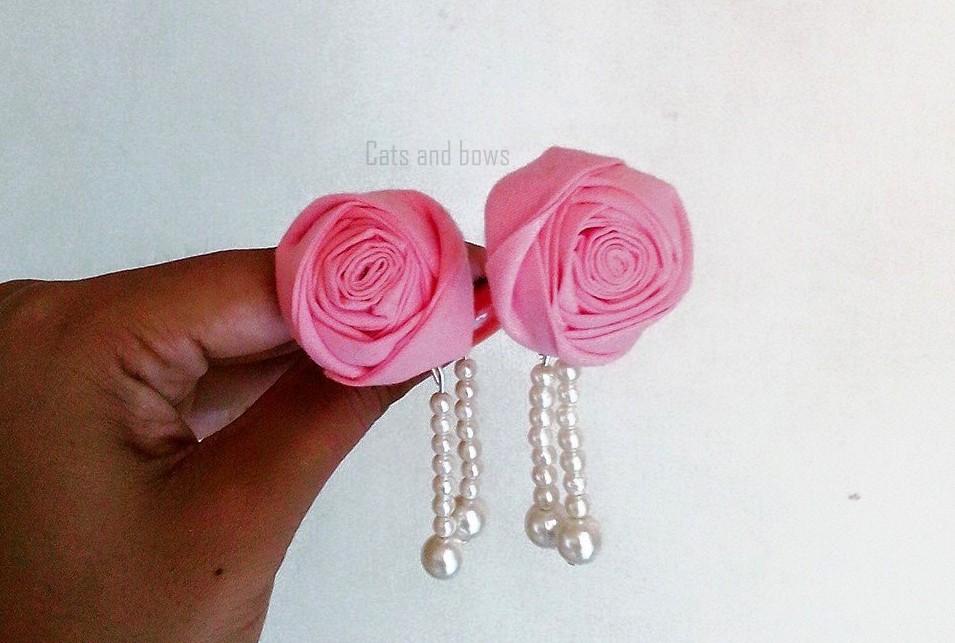 Photo Credit: Cats and Bows
Who are your targeted customers and for which age group client you make these Bows?
To be very true, I do not have any targeted customer. I craft bows for them who love wearing bows . Recently, I made a big handsome bow for one of my customer pet dog "Bruno". So, I don't have any age barrier for customer neither any class barrier.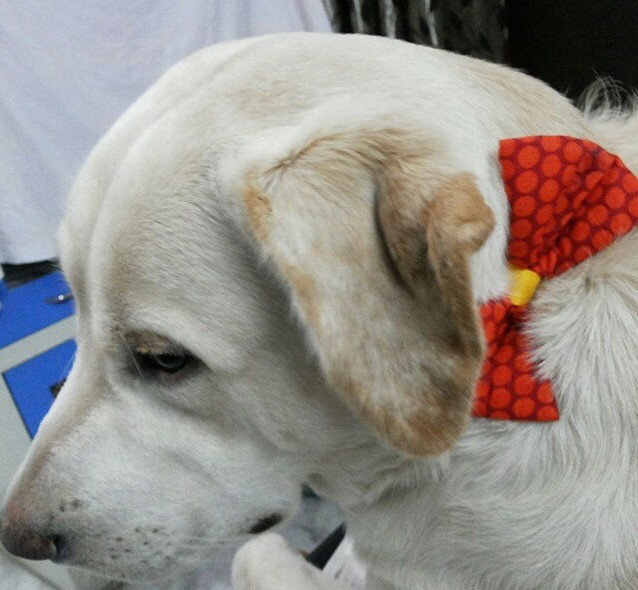 Photo Credit: Cats and Bows
In which items you are using bows for use? ( Kindly name the products like bands, collar bow……)
I can make bows as per requirements. Till now I have made bows from even one inch to five six depending on the use like to fix on mobile covers, Bow-Ties, Bow Bands, Bow Scrunches', Bow for book marks , Bow Pins and last but not the least Bow Jewelry (neck piece and earrings).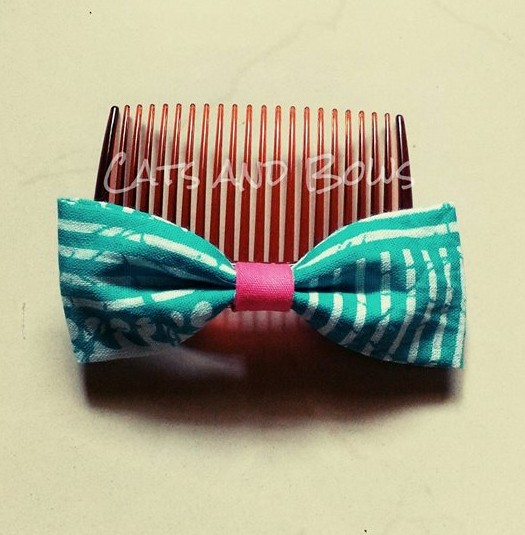 Photo Credit: Cats and Bows
So far which is your best creation and why?
Till now all the bows I have made my RIPPED DENIM BOW is my favorite and the best is yet to come.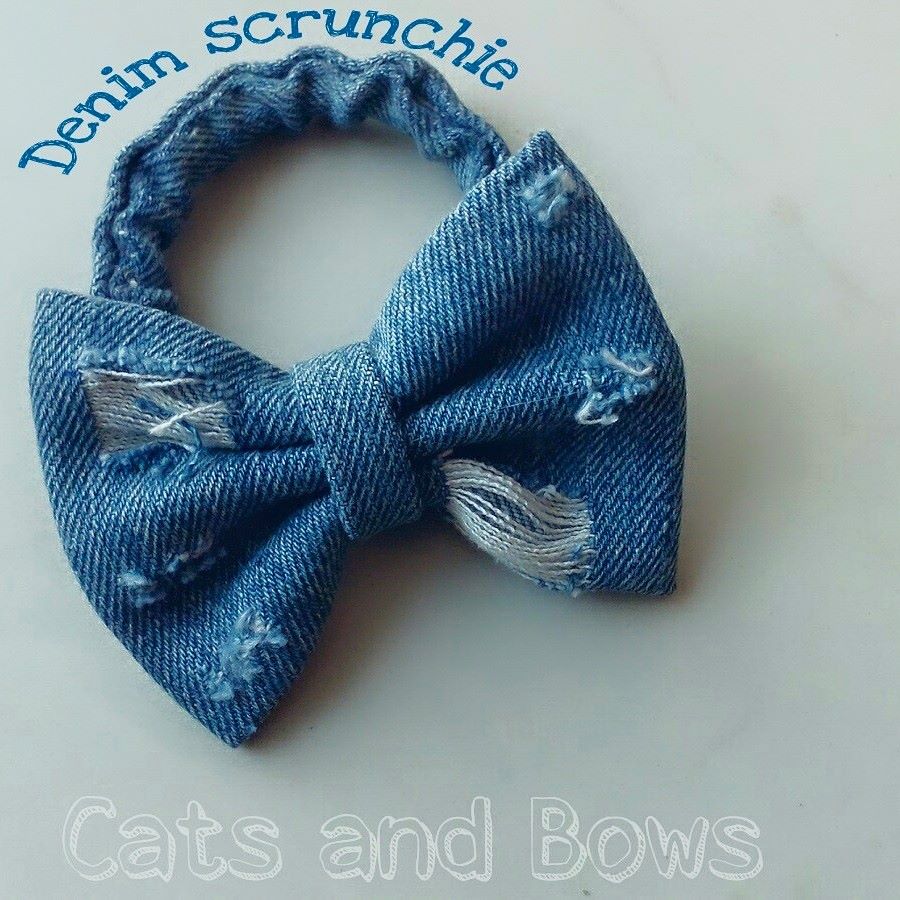 Photo Credit: Cats and Bows
What are the materials you are using in making these unique bows?
I use a simple pair of scissors, fancy fabrics, a good glue and loads and loads of love and care to craft these bows.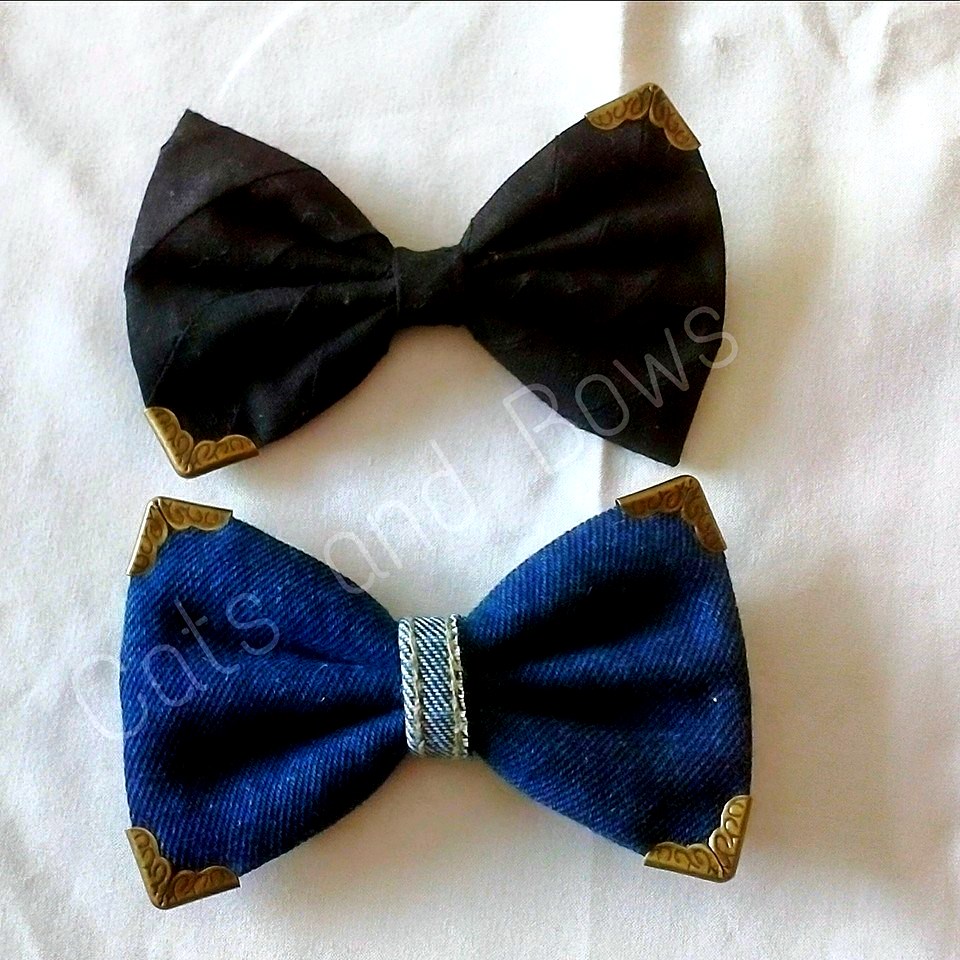 Photo Credit: Cats and Bows
How you are promoting your products and what sort of response you are getting?
I promote my page in social networks basically like Facebook but mainly instagram and also in my friend circles and neighborhood. And I have received tremendous response from instragram.
How was your reaction when you made you first product sell?
First product sold and it all reminds me of my first hard earned money. There were tears of joy, happiness, excitement and a full sense of satisfaction.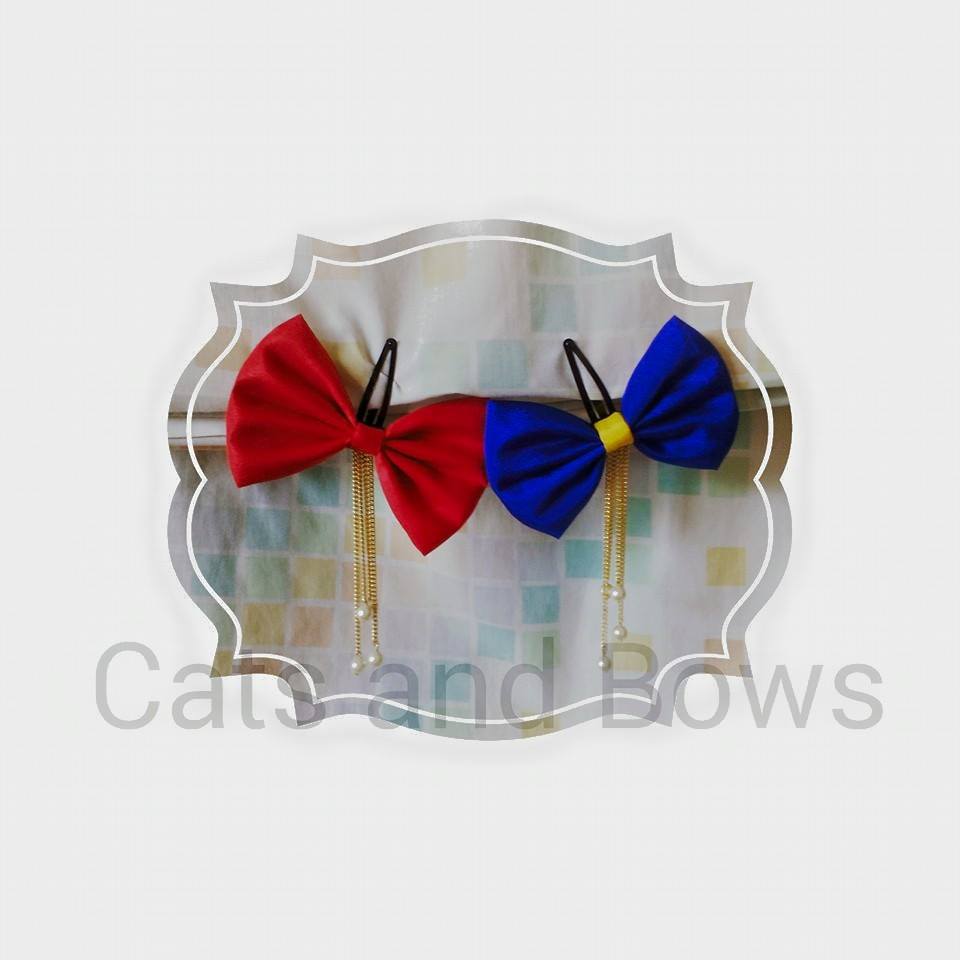 Photo Credit: Cats and Bows
What are your other passions in life?
Till now there is one passion and that is the madness for bows. Other likings are travelling, photography and my new love for CONVERSE.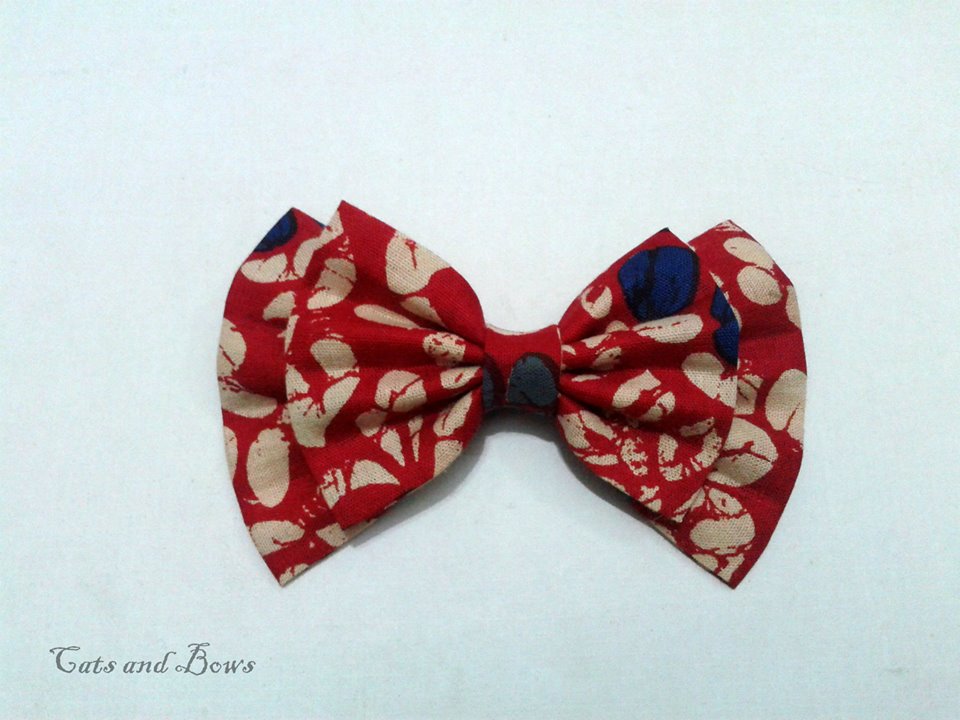 Photo Credit: Cats and Bows
Where you see yourself 5 years down the line?
5 years down the line I see myself in Germany probably doing my higher education, wearing a nice bow, sipping a good beer and of course taking my Company to a German level just like the German Cars.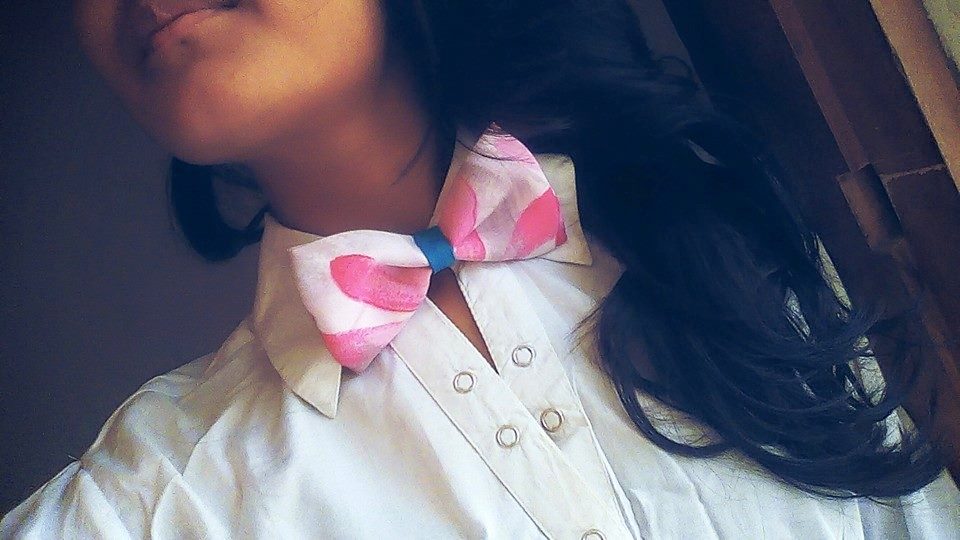 Photo Credit: Cats and Bows
What are your views about Indian women entrepreneur and their future?
I think women should come forward more and more and join hands together in the field of entrepreneurship. I strongly believe that patriarchal society needs to be changed and there should be a balance between both the sexes.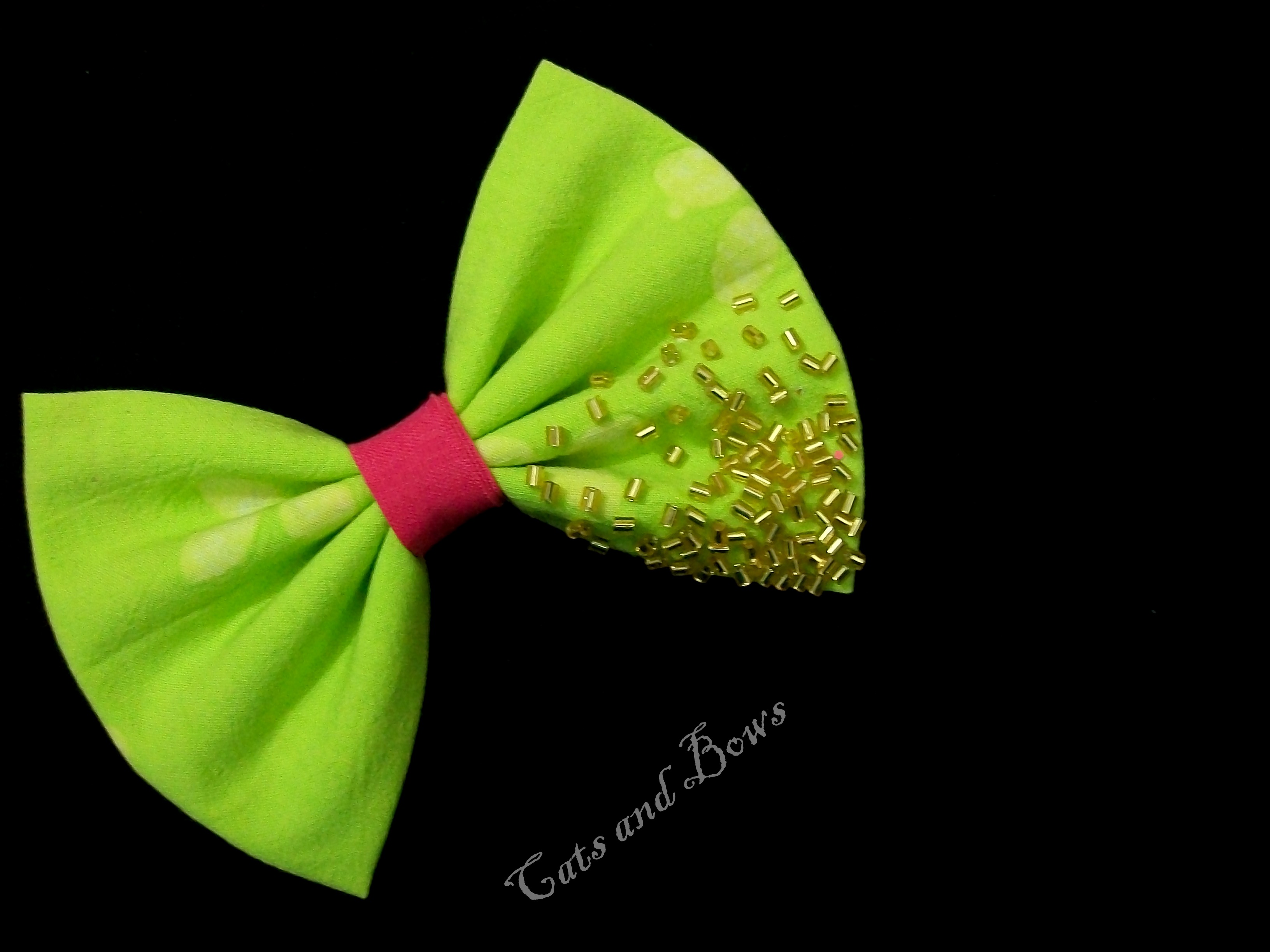 Photo Credit: Cats and Bows
Define Roshni – The entrepreneur in one line?
The Bow Girl who made her passion her profession.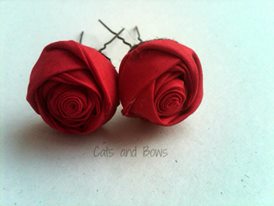 Photo Credit: Cats and Bows
If anyone wants to grab your products where will they contact you?
If anyone wishes to buy my product they can ping me in Facebook or DM me in instagram and even call me directly on my number.
Thank you Team IndiaCafe24.com for giving me such a nice opportunity to share my passion with you.