Painting Saga On Leather Bag- Smita Chatterjee
Smita Chatterjee – A truly talented lady who believes that life is always a learning process and there is no end to learning. She transformed her creative brain in multi direction and now she is one of the budding entrepreneur of the industry who paints saga on leather bags. Check our chit chat session with her…….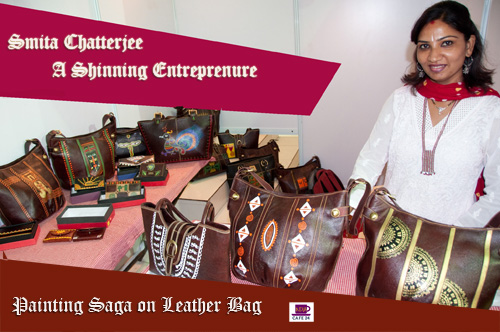 1) Welcome to Indiacafe24.com. Smita will request to introduce you to our readers and tell us about your family, education and who you are as a human being?
I am a Gujrati married to a Bengali. I have Bachelor of Arts. As a human being, I am fun and adventure loving, trying to make the most out of my life.
2) Smita you call yourself as "jack of all, master of none"- Why it is so? Don't you believe that these days Jack of all is the real winners in life?
I have put my hands to too many things, hence I consider myself so. Well, yes you are correct. It gives me a sense of achievement being able to try so many different things in my life.
3) Presently you ventured into leather bag designing, so how that all happened and what's the story behind this?
My husband went to Switzerland for an official visit and brought a leather bag for me. It looked incomplete to me with lots of vacant spaces. Being a lover of art and ethnic paintings, I decided to fill the gaps with some artwork. When the painting was done, he appreciated it a lot and encouraged me to try my hands on it. I did a couple of pieces initially and got great response. That was the beginning.
4)  There is always need of inspiration in life, for you who is the inspiration?
My husband is my greatest source of inspiration.
5) Where from you are outsourcing the leather bags?
We get the bags from Mumbai market.
6) What sort of response you are getting from people for your hand painted leather bags?
People who love art appreciate it a lot. Because leather bags are relatively expensive compared to ordinary bags, the market is limited. I am happy to say the response is very encouraging.
7) How you are selling the bags?
We mostly sell online and through reference from friends.
8) Where from you get the designs which you make on bags?
My husband and I love to travel around India. As we go to remote or rural areas, we come across various designs on the walls. I try to incorporate them in my bags.  They mostly comprise of tribal paintings.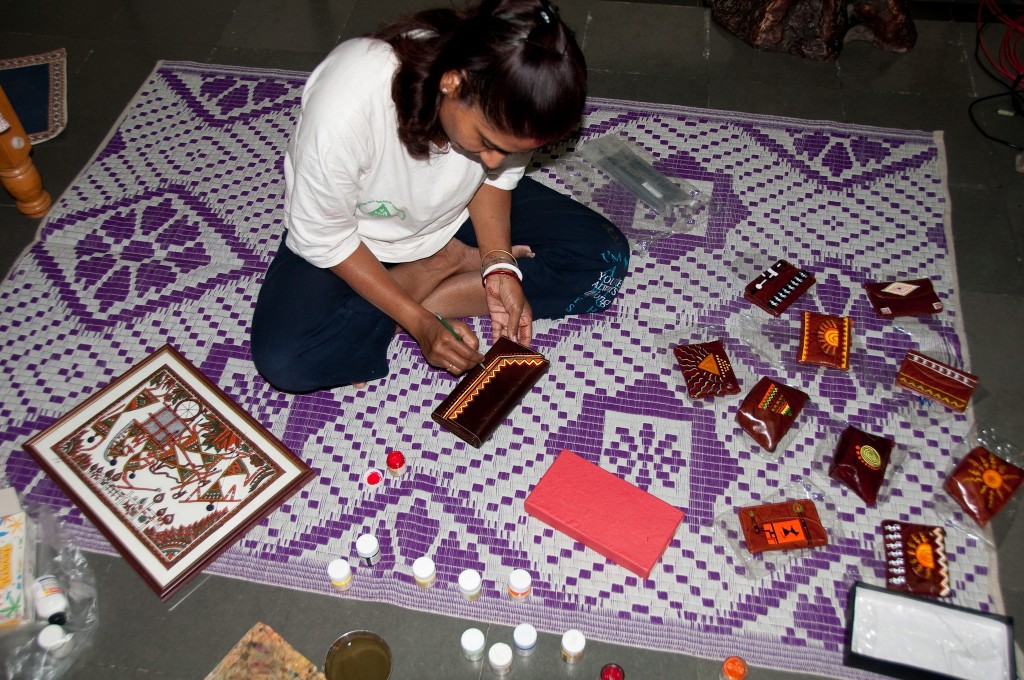 9) What are your plans regarding the expansion of your hand painted leather bag project?
Right now I don't have any plans for expansion as I am tied up with many things. But yes, I have plans to hire needy people, train them and provide employment.
10) What are your views about Indian women entrepreneurs?
I am really very inspired by the women entrepreneurs. Apart from being in the most responsible positions they know how to balance their home as well.
11) Where you see yourself 5 years down the line as online entrepreneur?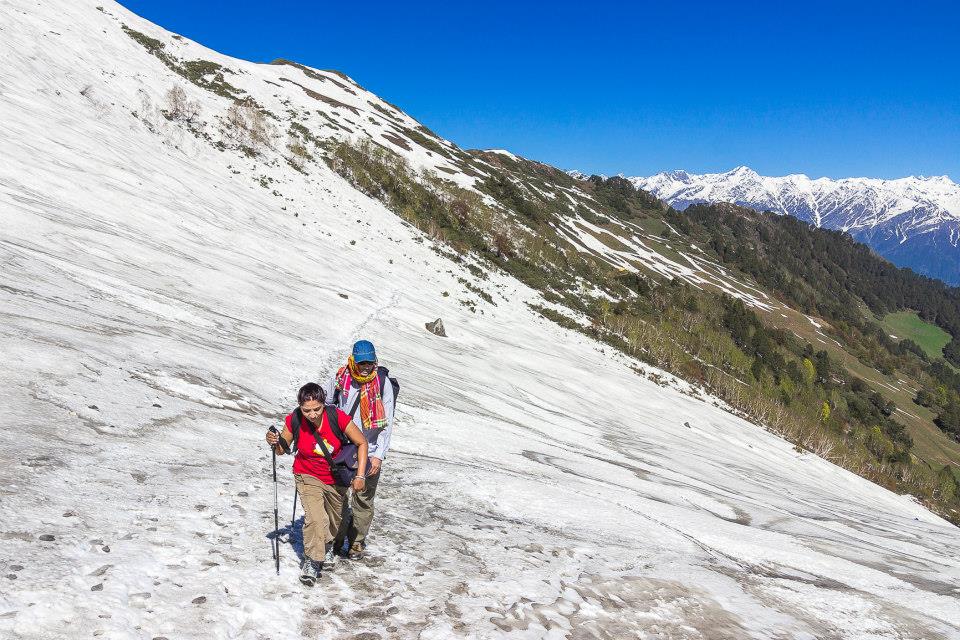 The sky is the limit for me. In the next 5 years, I'm sure I will have a great talent pool helping me with my work and also providing employment to the needy.
12) You are a black belt in Karate- how was the experience when you got this belt? Are you teaching Karate?
I started practicing Karate at the age of 18 years and I practiced for 14 years. It was one of the most important parts of my life. It took a lot of time and patience to get the belt. It was a tough moment but I knew I will not quit and finally I did it.
13)  You are also a Yoga teacher – Where from you learn this art form and where you take your classes?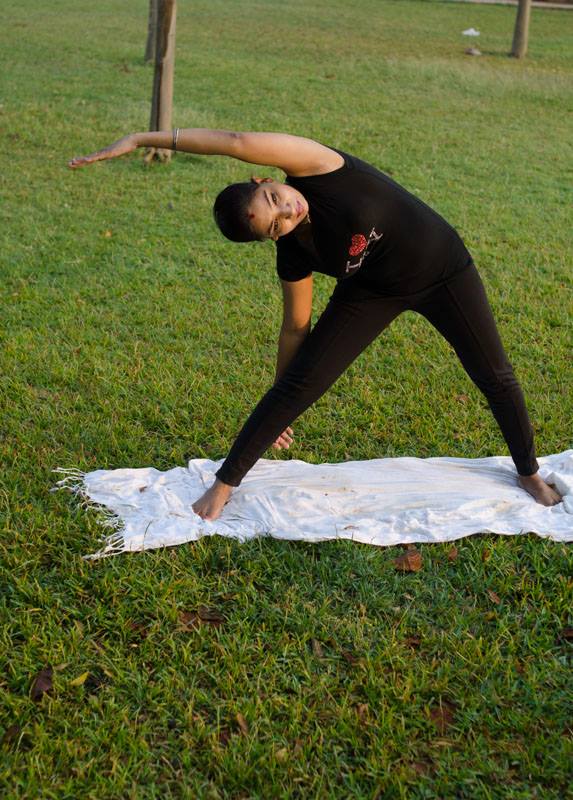 I have received the degree of 'Yoga Shiromani' from Sivananda Yoga Vedanta Center, Kerala which is one of the most reputed institutions for learning yoga worldwide.
14) What are your other passion in life and how you manage to spend time for that?
Mountaineering is one of my most important passions. Generally I do to the Himalayas once or twice a year. This year I got an opportunity to go to Lamkhaga pass, which is one of the less visited and most challenging routes. I (along with another trek mate) became the first Indian women to complete the trek.
15)  Recently you started learning Tabla – So how this tabla lesson is going?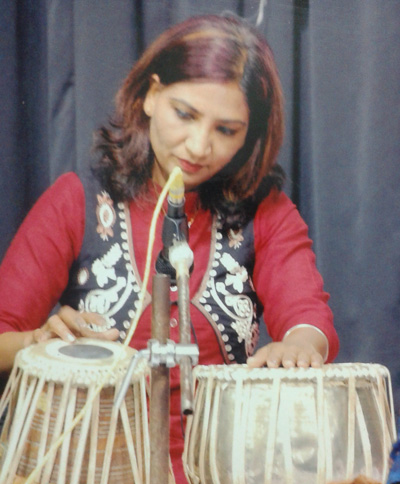 I had been learning Tabla for 3 years when I was in Mumbai. There was a long gap. After coming to Hyderabad, I revived my passion and started to learn again. Fortunately, I found a great teacher – Shri Suhas Shastri.  It's been three years that I am practicing again.
16) What about you dancing skills? Share something with us……..
I learnt Kathak for 3 years from Shri Sanjay Kumar Joshi, who is one of the most famous kathak dancers in Hyderabad.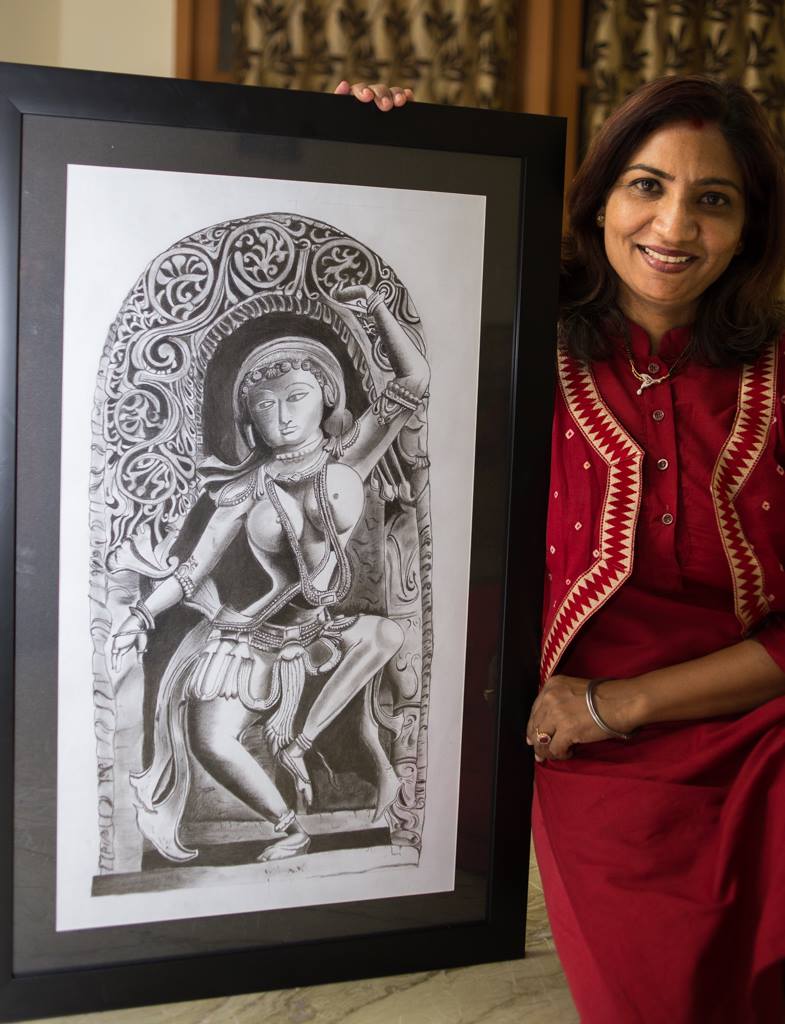 17) Your Husband is a great photographer, so how you are contributing towards his creativity?
I try to accompany him for his travels and encourage him a lot. Being a creative person, there are lots of ups and downs. I do my best to support him.
18) What's the secret behind balancing family, passion and professional life perfectly?
It's always a challenge. Fortunately, my travel time to office is 5 mins and that's a big blessing. My music classes are also quite close and make my life easy.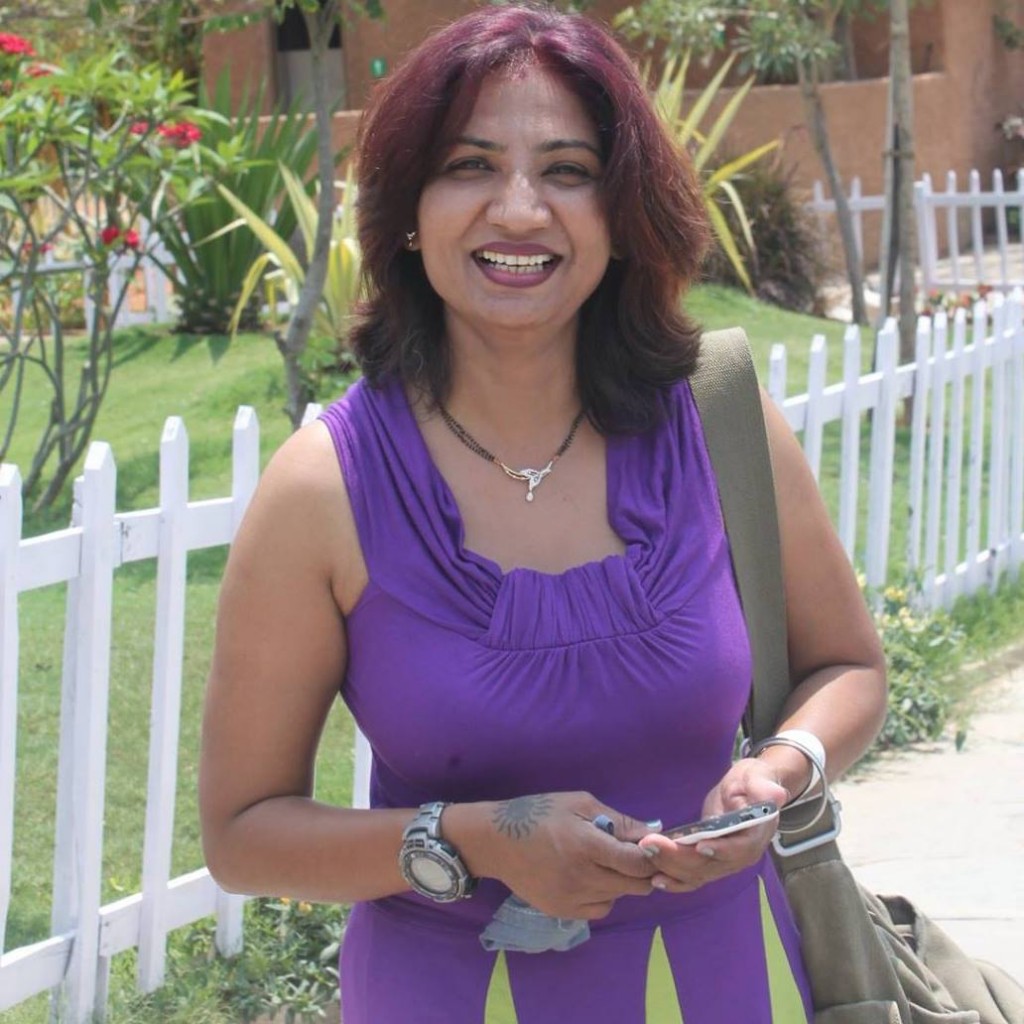 19) Your husband is Bengali and you are Gujrati, Have you learned the language and cooking Bengali food?
I can understand Bengali though I'm still learning to speak. I'm not great in cooking. I can prepare excellent 'payesh' (that's what my husband says)
17) Define in one line the multi-talented Smita Saurabh Chatterjee?
An Adventurer