Nikhila Shekhar- Her Journey As Fashion Designer
Nikhila Shekhar, is a passionate young fashion designer of India.  Her dedication and hard work helped her in making a niche position for her in the fashion world. She shared the story of her journey so far with us. Check out what she shared.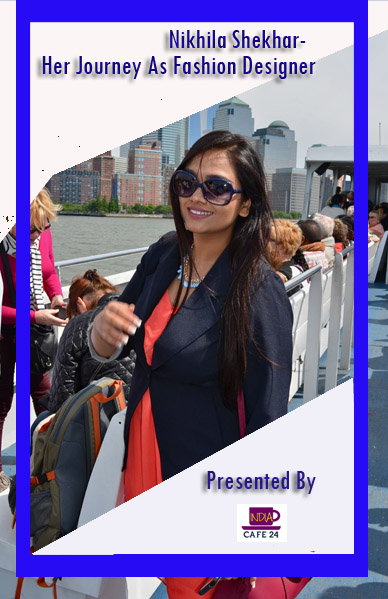 1) Hi Nikhila. Welcome to Indiacafe24.com. We are happy to have you with us. Before we proceed please give a sneak peak about you and your family?
Hello, I'am really glad to be on Indiacafe24.com, firstly, thank you for featuring me.
I am Nikhila Shekar, I am the proud owner shelf2self couture, I am the only child of my parents, My father is a businessman, and my mother is a Cosmetologist, hence the concept of starting my own business was always in my mind.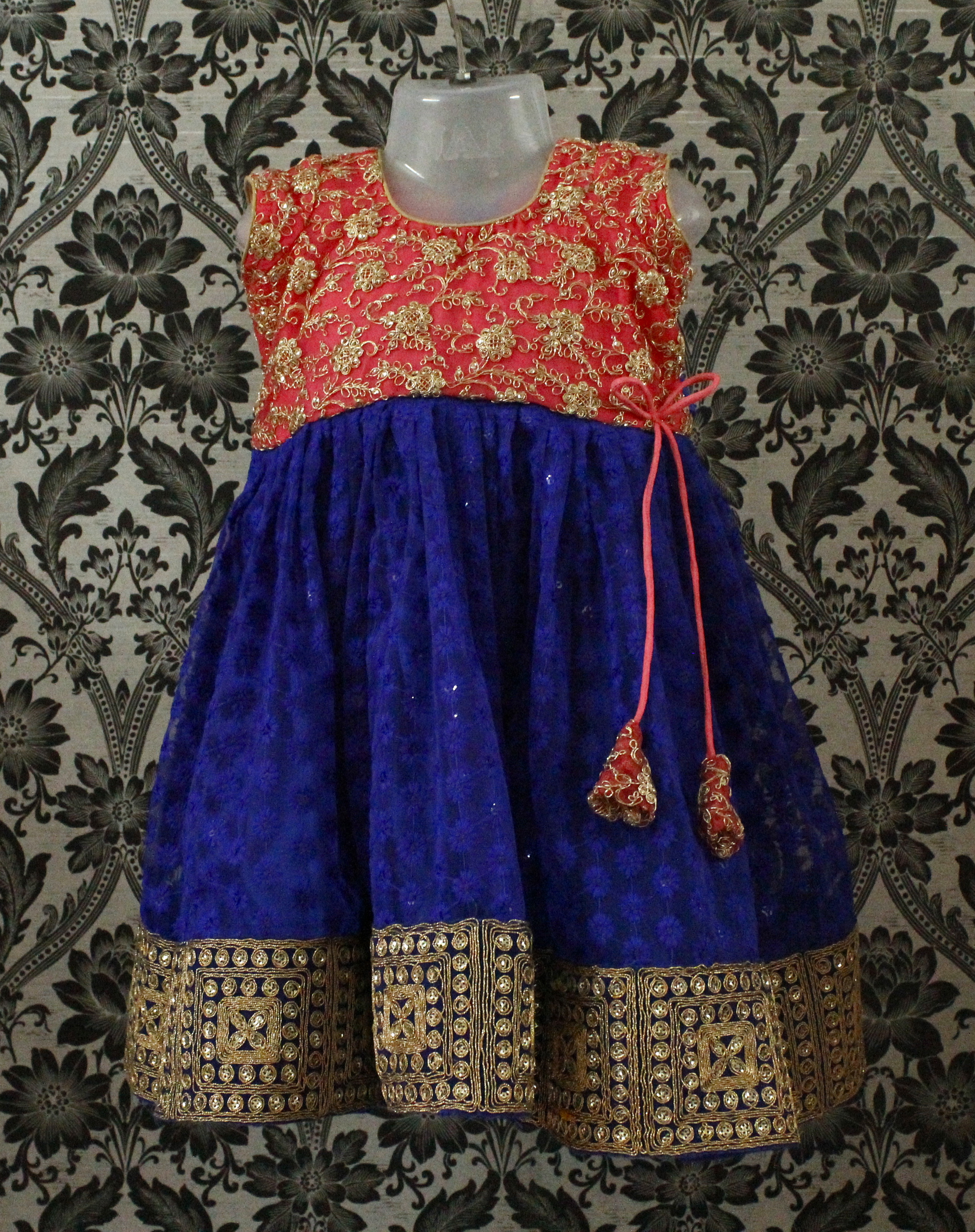 2) Everyone in this world cannot be creative. So when you first realized that there is some kick of creativity in your personality?
My mother is a trained classical dancer and she inspired me to take up karnatic singing and i also took a formal training in kuchipudi, We are very much involved in performing arts and the creative streak was always running in my blood, it was only after my parent's gave me complete liberty to do what i loved in life, that i took up designing.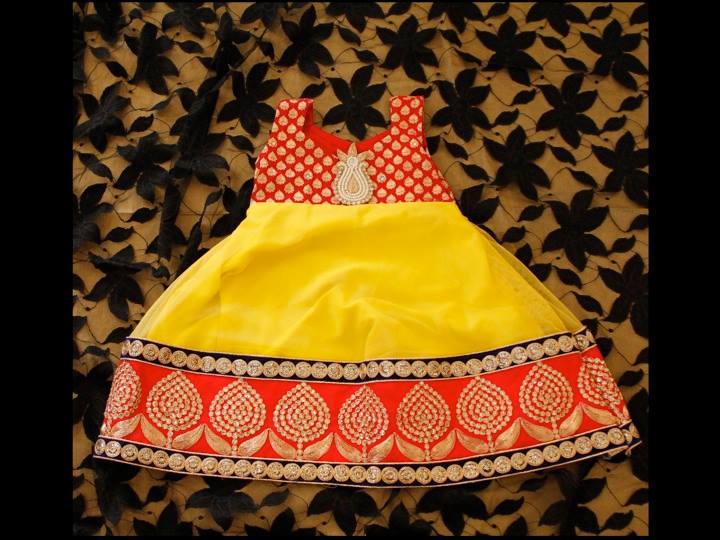 3) There are many people who inspire us in doing something different in life , in your case who was the inspiration?
My mother is a true inspiration for me. Right from my childhood, i have seen her perform, maintain the family, handle finances and even after doing all these, she was always a strong-willed and determined lady, who took up cosmetology and made it her profession. She is the only driving force behind me.
4) Whats the story behind the making of Shelf2self couture? When  Shelf2self couture was born?
It was only after I took up Fashion design, I studied about world fashion and arts, when i realized that fashion is an expensive world, and the concept of designer clothing was never affordable, that is when i wanted to come up with a clothing line which is budget friendly and make the concept of custom design available for masses.
5) Have you done any professional course in fashion designing?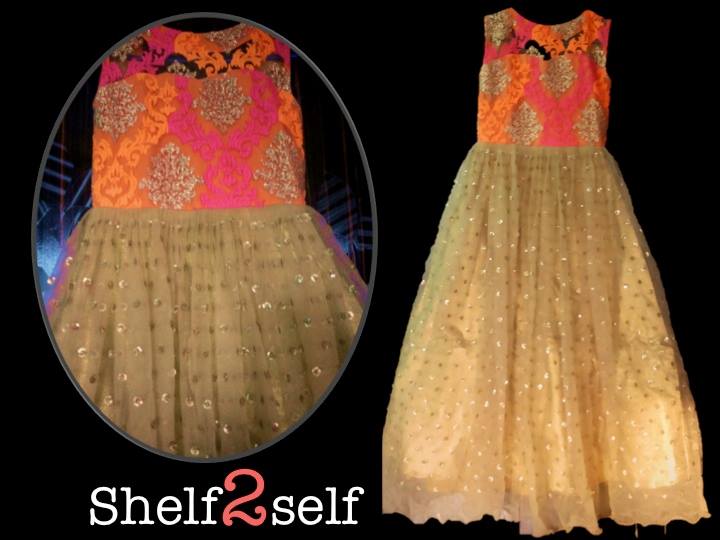 Yes, I Took up fashion styling in National Institute Of  Fashion Design , and went on to my Business Management  from Amity University
6) Where from you get the ideas for your designs?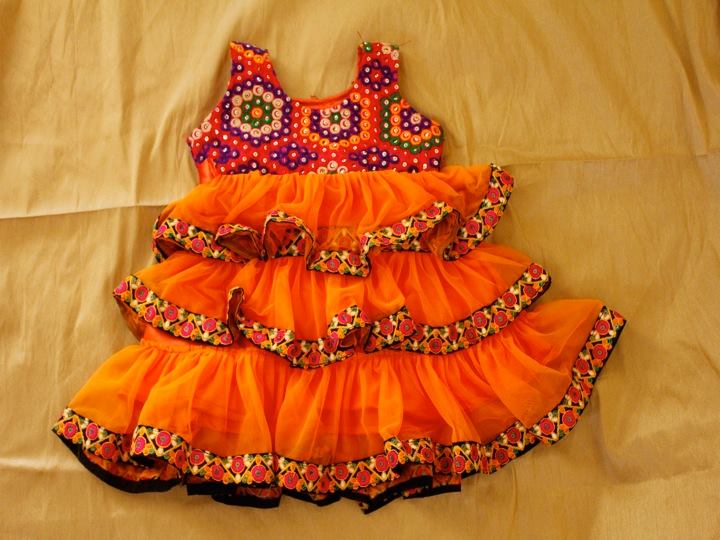 All my designs are ethnic Indian ensembles and i pick up my color and design concepts based on what is comfortable to wear and goes with the season, making them easy to wear and custom fit.
7) How is the feeling when people appreciate your work?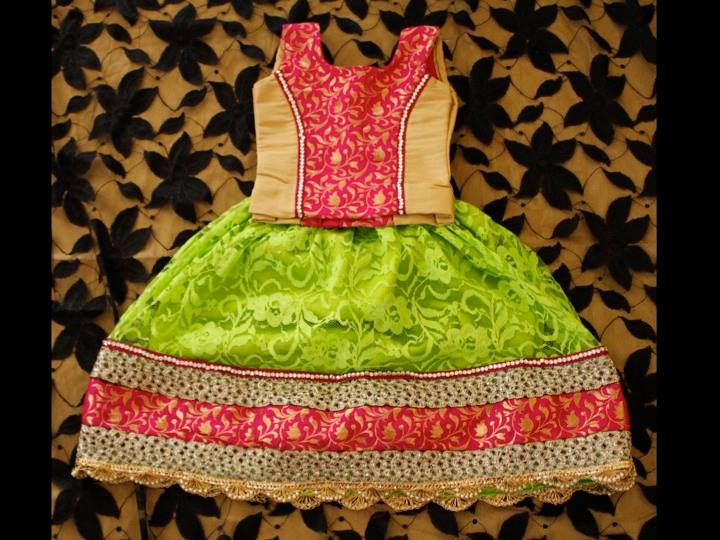 There are only few people in this world, who live their dream and talk about their success stories, and i am very fortunate enough that people wear my collection and tell me how beautiful they are. I actually feel out -of-the-world.
8) How successful is your creativity commercially?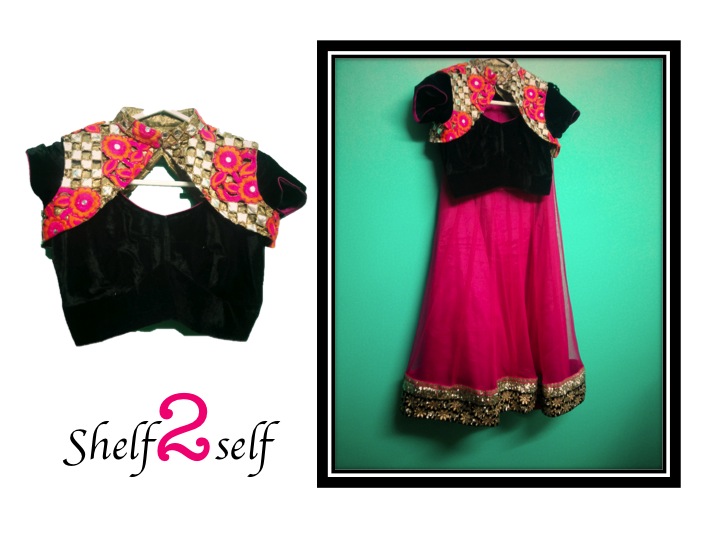 Budget styling and custom fit garments are not very commercially sound, when one does budget styling, he makes a very minimum profit , but as you go about it and garner clients, that is when you will start making profits.
9) Who are your targeted customers both designs wise as well as price wise?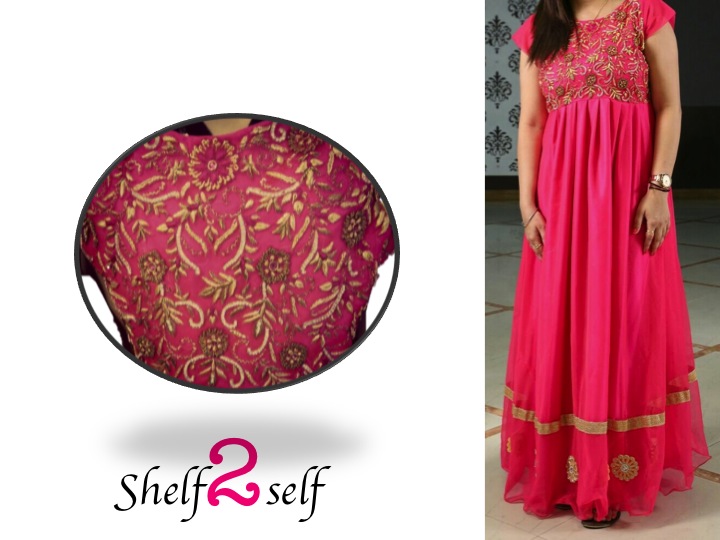 Every one who wants to look good and feel good, and not burn a pocket in their wallets are welcome. I style clients ranging from 1 year olds to that of 50plus.
10) What varieties of cloths you are using in your designer outfits?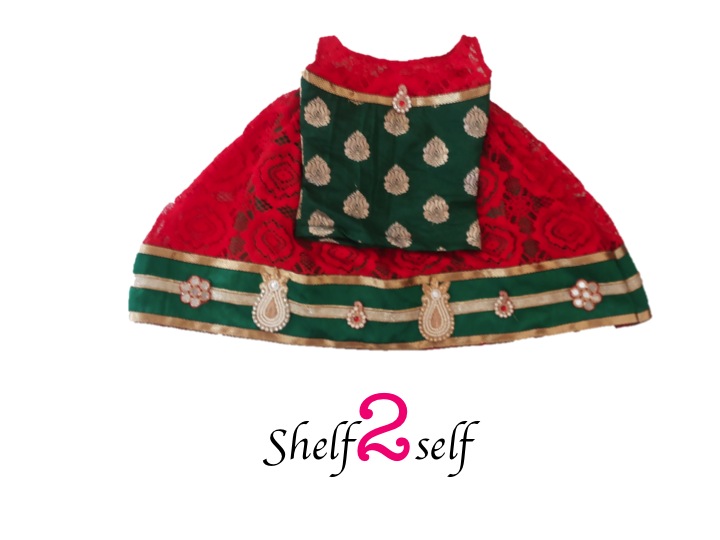 I choose diverse fabrics and never repeat a design, hence the kind of fabrics I use range from Sheer nets, to that of sequins and kutch work to name a few.
11) What are the different rage of  outfits you are having in your collection?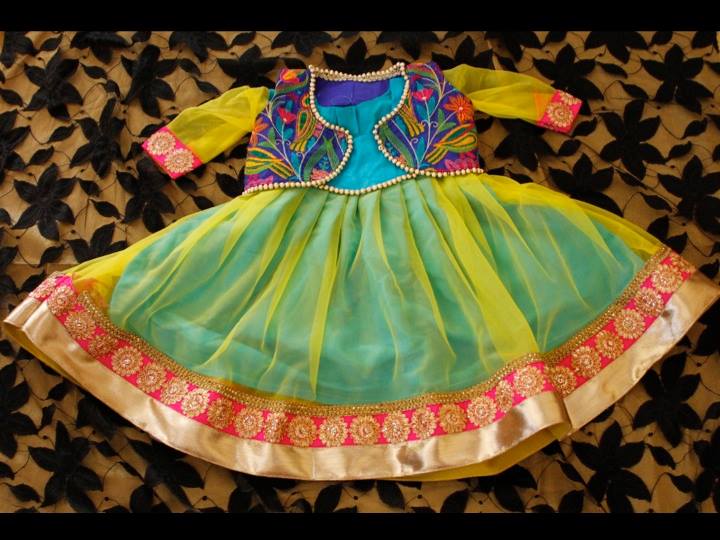 Shelf2self has outfits that can be available from a minimum of 3000 to 30,000 or more.
12) What are the parameters you keep in mind while setting the price of your individual art work?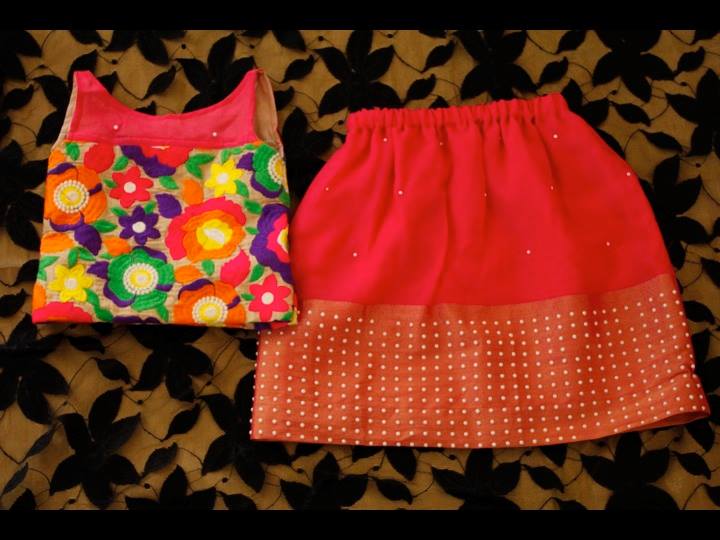 Affordability, Design Concept and Innovation are the only 3 parameters that i keep in mind when i price my designs.
13) Is there any team with you who assist you in your work? If yes, then whats the team size?
Yes, we have a team of 7 members totally, who range from karigars and tailors.
14) If anyone request you for a customized design using your art style can you do?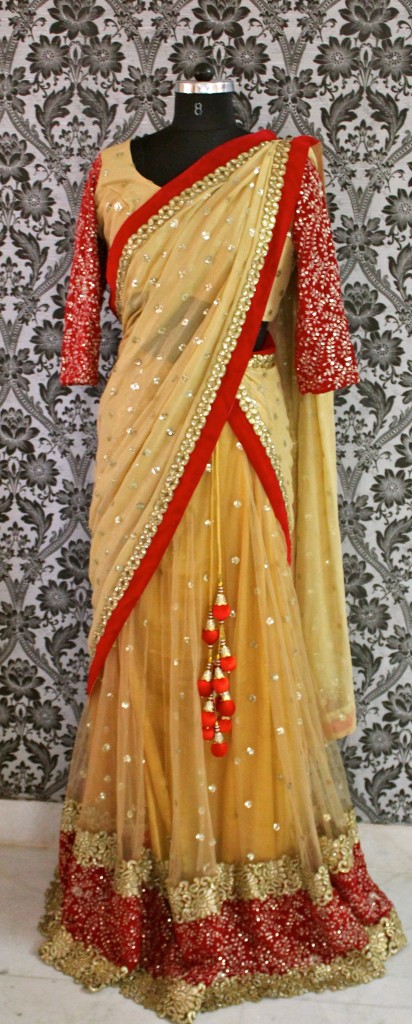 Yes, that is basically what I do.
15) What are you expansion plans for Shelf2self couture?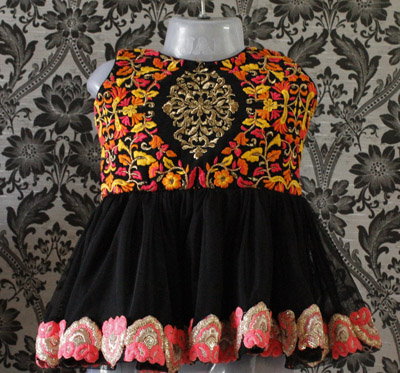 As of now we are confined to Hyderabad, In the near future we would love to expand globally.
16) What are your other passions in life?
I love singing and I am also a trained dancer and i love reading.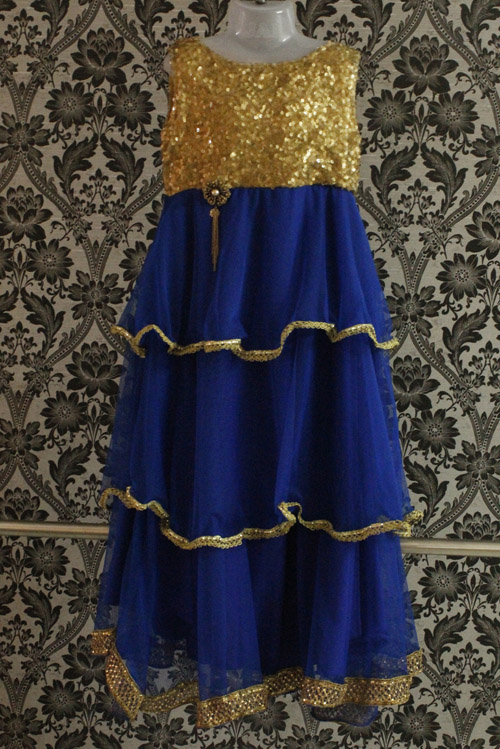 17) Define Nikhila – the fashion designer cum entrepreneur in one line?
Full of life, Easy-going and loves to design !
Photo Credit: Shelf2self couture