Jayashree And Her Beautiful Creation Of Handmade Jewellery
Designing a Jewellery in an attractive way needs great imaginative and creative power. If you can manage to take a look at the designs crafted with love by Jayashree you will get an idea about her exceptional quality of jewellery designing. She shared her journey with us  in this session……. Take a look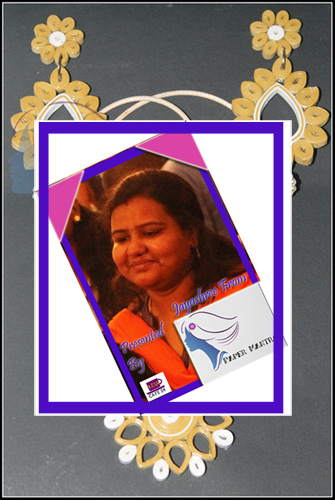 Welcome to the platform of Indiacafe24.com. It's a great honor for us to present an exceptional talented entrepreneur to our readers. Jayashree will insist you to give a brief about your background?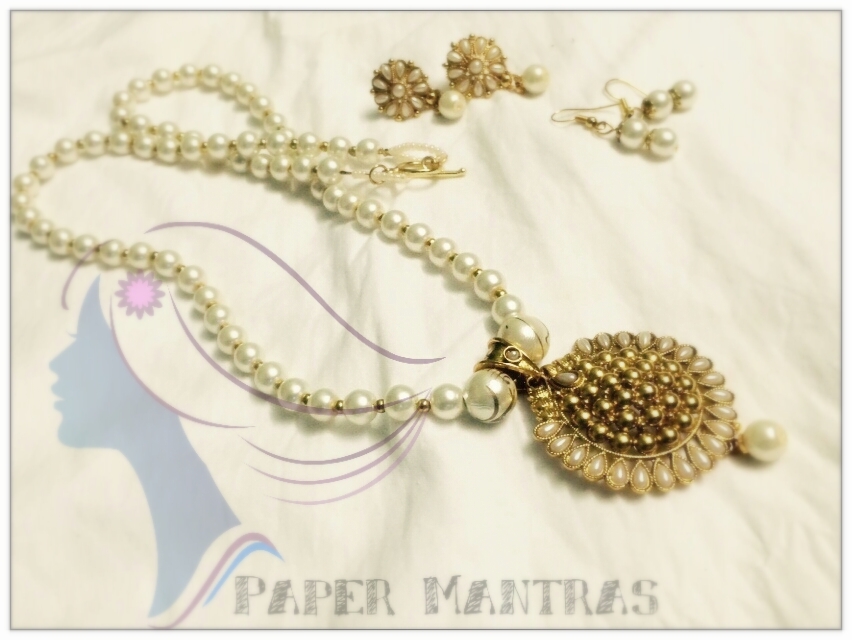 Hello to all the interesting people out there. I am Jayashree Ravi, the hands and brains behind "Paper Mantras" based out in Chennai. I am a Computer Science Engineering graduate. I joined as an Instructional Designer in a Company immediately after my college. Now I've taken a break from work and full time occupied with "Paper Mantras".
When you first realized that customized jewelry can be the reason to make you an entrepreneur?
I've always been into arts and crafts right since school. Quilling and beads just became a natural extension of what I was already familiar with. The love for paper stroked the love for handmade jewelry too J Jewelry has the power to be this one little thing that can make you feel unique. Imagine you can create a jewelry that gives you 100% satisfaction and that beautiful smile on your loved ones' faces. And, yes the happiness in my loved ones' faces were my first step towards customized jewelry.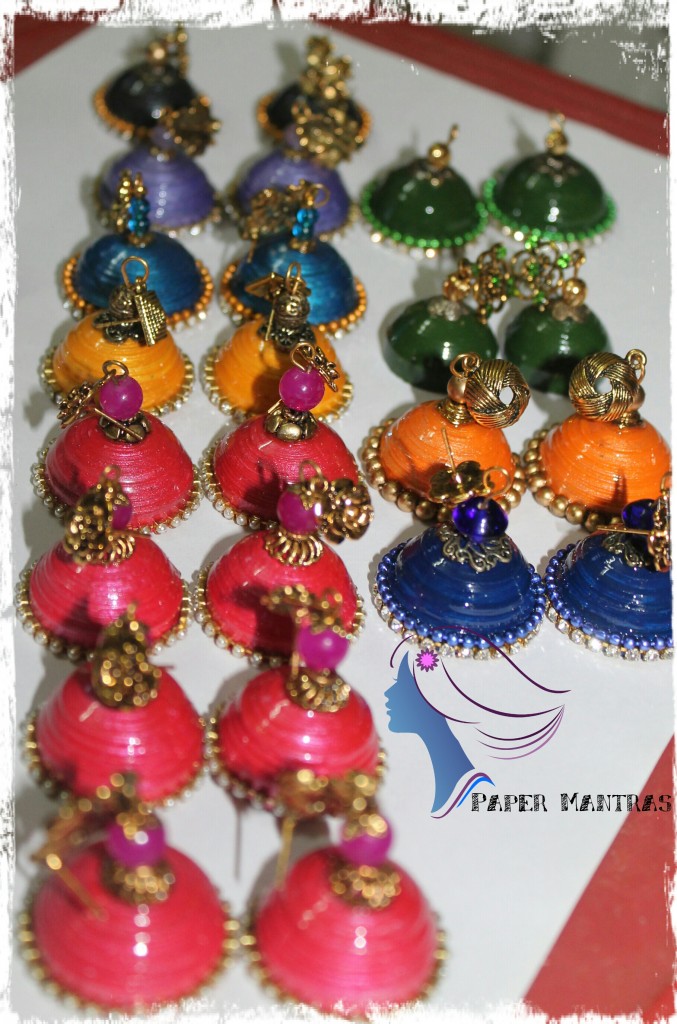 To be honest the concept of customized jewelry is now high in demand, so what acted as an inspiration for you to enter this competitive market?
I started making jewelry for self and for close family and friends alone, the word just spread along. People started contacting me for handmade jewelry. That trust the makes people come toward us was a strong factor for me to be even more sincere. Yes, the competition is high. But I never compete with other artists, since each one is unique in their own way. So according to me I am in competition with the past me and the present me J
Who inspired you to become an entrepreneur? Any Idol for you?
The very word "Entrepreneur" is just amazing. I don't exactly remember when I chose to become an Entrepreneur. Or rather my people made it happen. I am thankful for the three important people of my life because of whom I am here today as a successful entrepreneur – My Man, Mom, and my Sister. They made it Happen! Every other day, I am inspired by amazing artists around me. Or in better words, the art by itself is inspiring, isn't it?
Do you design jewelry with your creative imagination or you are acting as a wholesaler for customized jewelry?
I can never work on same products over and time again. So there is no place for wholesale. I try to blend in my imagination with whatever I come across in my daily life.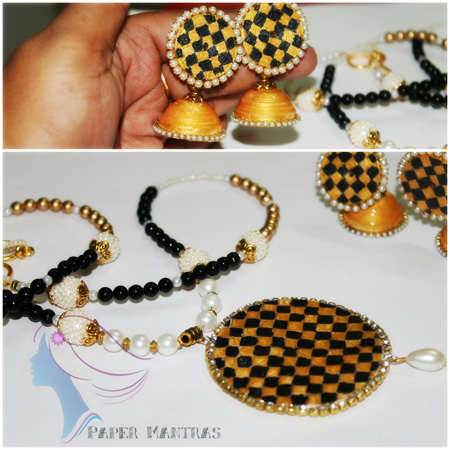 I sometimes start working on seeing the things around me, may be by looking at the color combination on my sister's kurtas or on the intricate designs on my mumma's Kanchipuram silk sarees. Imagination is what brings out dreams to real life. I also look up to my artistic friends for inspiration.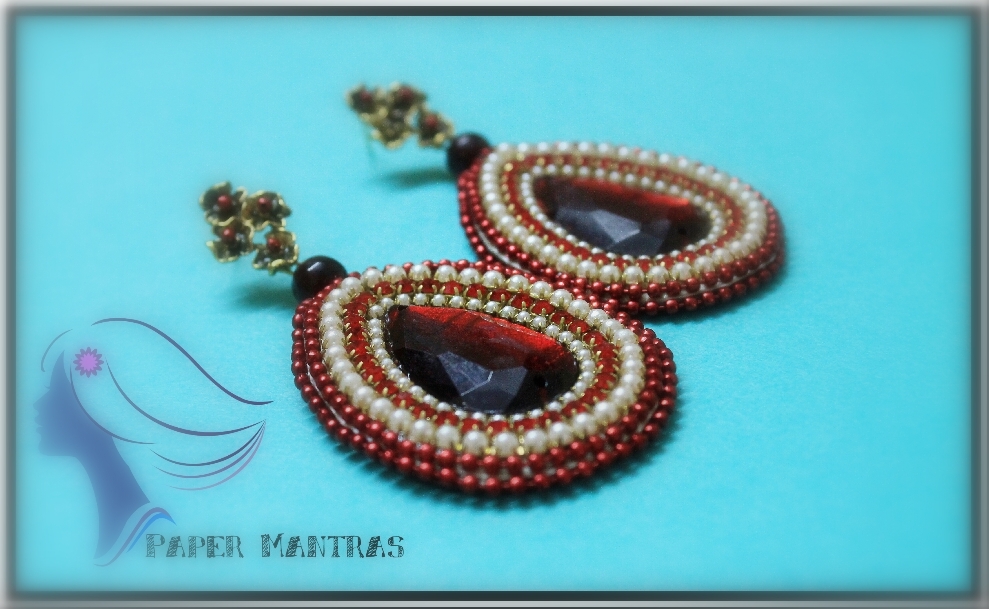 In case anyone wants customized design then is that possible for you to design exactly what the client wants?
Most of the time, customizing requirements comes with color combos, which is a bit easy compared to other forms of customization. Some clients comes with very specific requirements which sometimes becomes tedious. I try to bring out the piece of jewelry in the most exact ways the client wants it. Sometimes, clients are generous enough to let us also pin our ideas to make it a better piece, which in turn is a win-win situation. Both the client and I are happy at the outcome.
What materials you use in making these jewelry?
I love to work with Paper the most. Now I've also started my baby steps in other forms of jewelry including beading, wire wrapping, clay modelling and so on.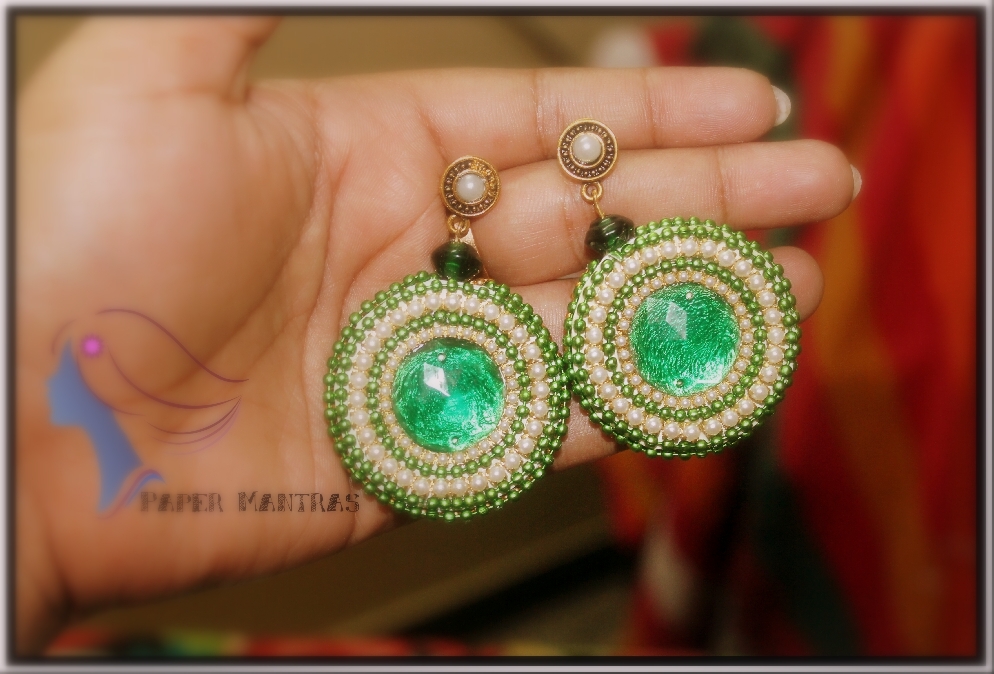 Any special training you received in this art form?
I haven't received any formal training in jewelry making. I am self-learned artist who look up to the internet and my quilling friends for help.
Why you named your project as Paper Mantras?
I wanted my page name to be unique. After a heavy brainstorming session with my family, I chose "Paper Mantras". I love the versatility of the paper. Like a biddable apprentice it tends to listen to us, but at times tests our patience too. But the mantra to bring out the beauty is in our hands. That's why it's "Paper Mantras"
Who are your targeted customer?
See, I truly believe that the accessories are the exclamation point of a woman. So it's all about and all for women. Anyone who loves jewelry and understands the phases it undergoes are my favorite kind of people. And Paper Mantras works toward the goal of making a woman look classy and fab.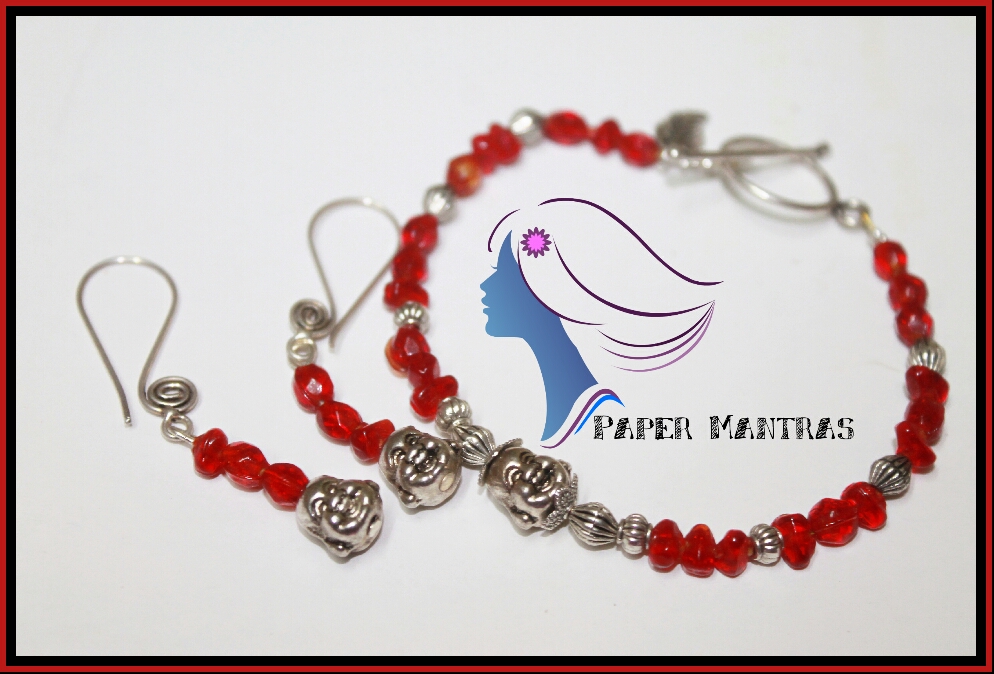 How you are reaching your customers and what sort of response you are getting for your creativity?
The main source is digital marketing apart from family and friends. I am easily reachable on my page. I keep sharing my creations on the web. I am glad people come up to buy and support handmade.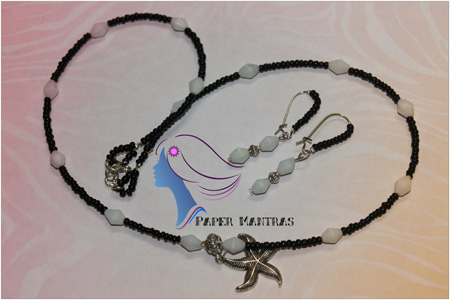 What makes it even more pleasing is that, they spread the word with their positive feedback. It is even happier when the same client comes back to you multiple times for purchase. Because they trust our products.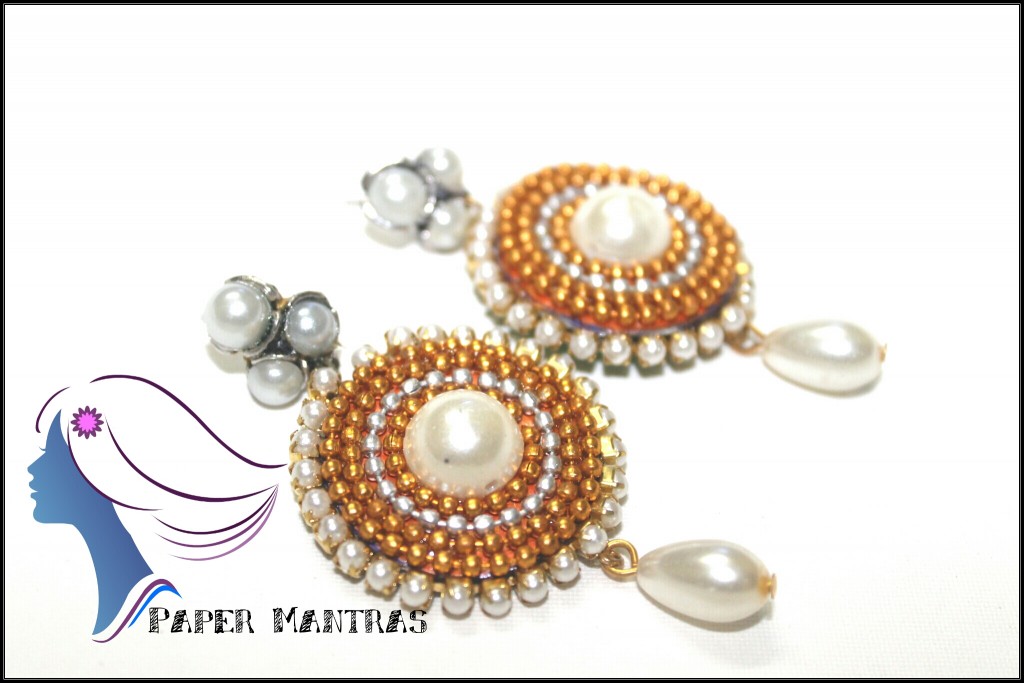 What are your future plans for Paper Mantras?
I am taking baby steps in other forms of art too. I am learning each and every other day. Teaching is also a part of learning. I am conducting sessions on Paper Jewelry at my place.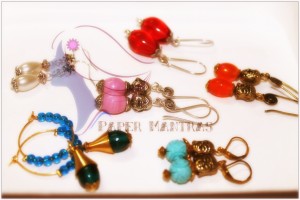 So, in future wherever I move, I am planning to establish the Paper Mantras to the clan. Digital marketing plays an important role since this is more than 70% an online business. So wherever I move, I would love to rope in the new form of art to Paper Mantras.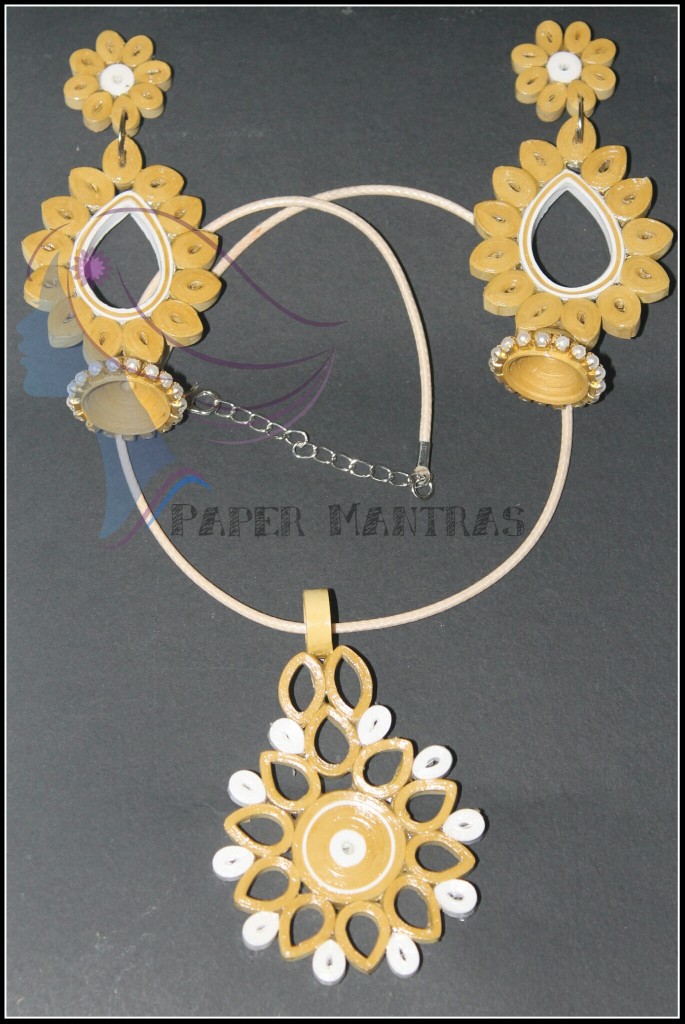 What are your other passions in life?
I love travelling and writing. Alongside I am also practicing photography. Because photography is an important part of bringing out the original beauty of a piece of jewelry.
How to contact you for placing orders?
I can reached on my mail ID – jayashreeravi91@gmail.com. You can also drop a message on my Facebook page
What are your views about Indian women entrepreneur and how you want to encourage such ladies who want to come up and establish them as entrepreneurs? 
I always tell this to people I meet. Be proud of what you are doing. There will always be people who will pull you down. DO NOT allow the negative vibe disturb you. Be confident in your work and grab the best opportunity that comes your way.
Remember the three P's that every woman entrepreneur should hold – Positivity, Patience, and Persistence.
Fill in your mind with positive thoughts, which will create positive vibes, thereby making your life a positive one! BE bold and take your first step 🙂  Good luck!
Define Jayashree- The customized jewelry designer?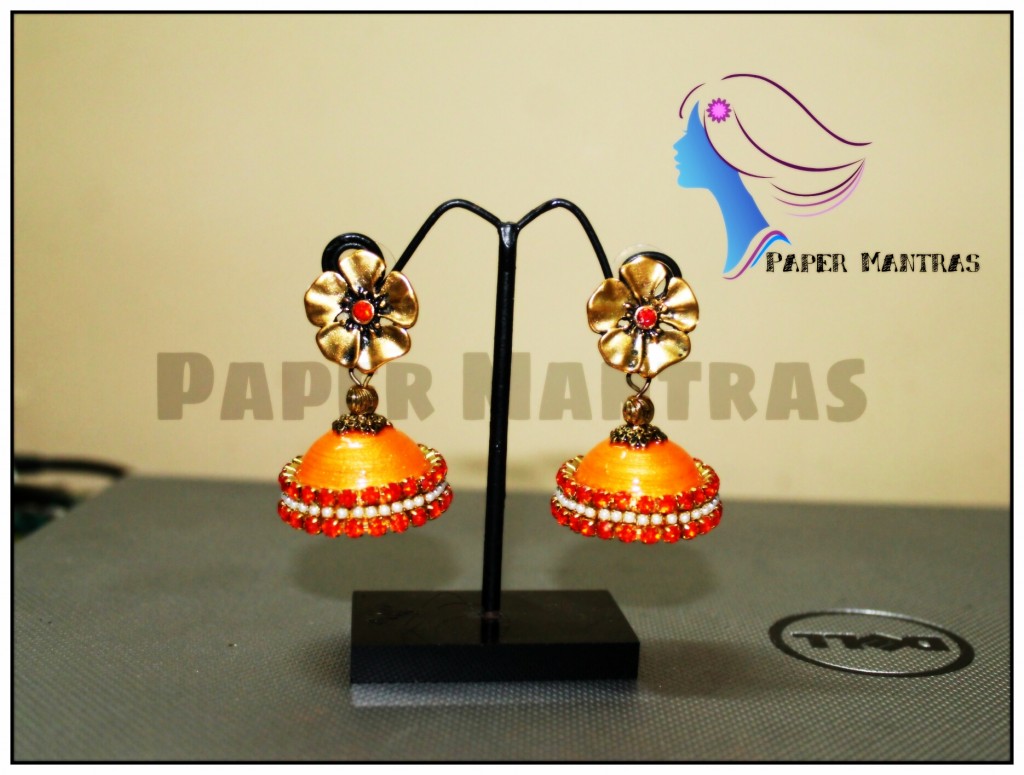 Jayashree can be demarcated with these three words – Positive, Patient, and Persistent!