Creating Master Piece Jewelry with paper- Meet Entrepreneur Kajal Lodhiya
There are some talented people in this world who believe in creating their identity through their work of creativity. They turn their creative sense of art into their passion and one day their passion give them the identity of becoming an entrepreneur. Kajal Lodhiya, is one such talent of India who turned into an entrepreneur and now doing business of jewellery designing and making out of paper.  Indiacafe24.com presents women entrepreneur of India Kajal Lodhiya.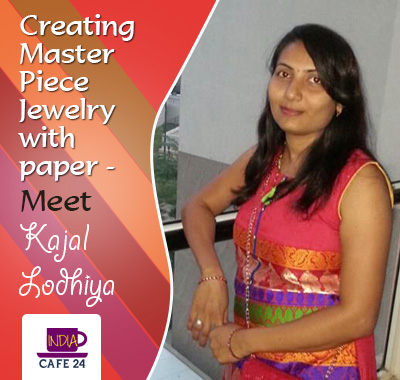 1) Welcome to the platform of Indiacafe24.com. It's a great honor for us to present an exceptional talented entrepreneur with great concept of paper jewellery to our readers. Kajal will insist you to give a brief about your background?
Thanks Indiacafe24!! Tough being a software engineer by education, I turned my love towards art and craft into my profession after being blessed with a boy before 2 and half years… Currently located at Bangalore city with my family, which gave me platform to showcase my art but basically from Gujarat.
2) When you first realized that jewellery can be made using papers and you have that quality in making unique designs?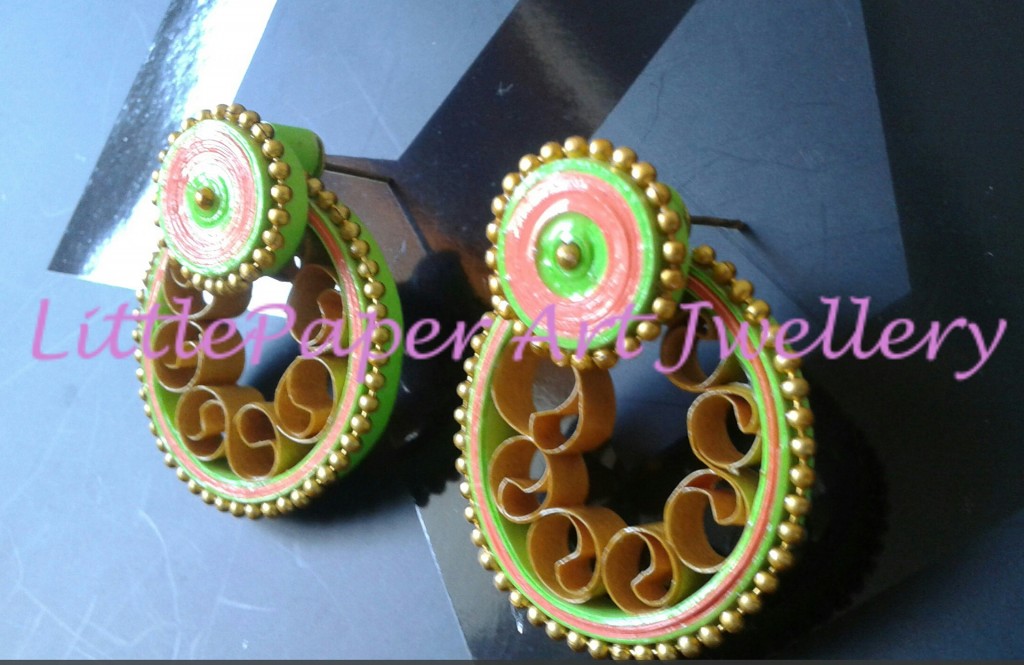 Photo Credit: LittlePaperArtJwellery
Crafting was always an area of interest since childhood. Market is full of opportunities that bring something different which attracts people of all age…especially when you can always do unique. Paper was a way to bring different colors and design in art…
3) To be honest the concept of paper jewellery is very new to this world what actually made you believe that this concept can actually reach the heart of style conscious people of this century?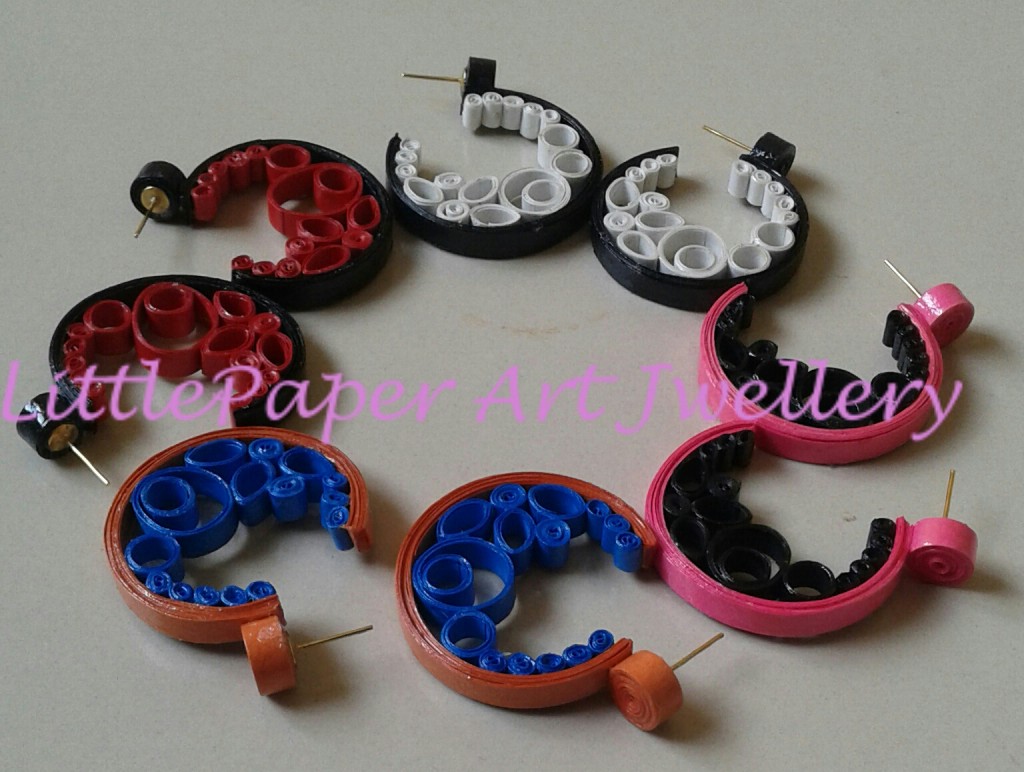 Photo Credit: LittlePaperArtJwellery
Quilling is authentic art form of India. It's very light weight eco friends jewellery. Young people really want authentic art to be converted into modern graceful designs. World has already started adopting quilling art in form of stylish jewellery.
4) Who inspired you to take this art into profession?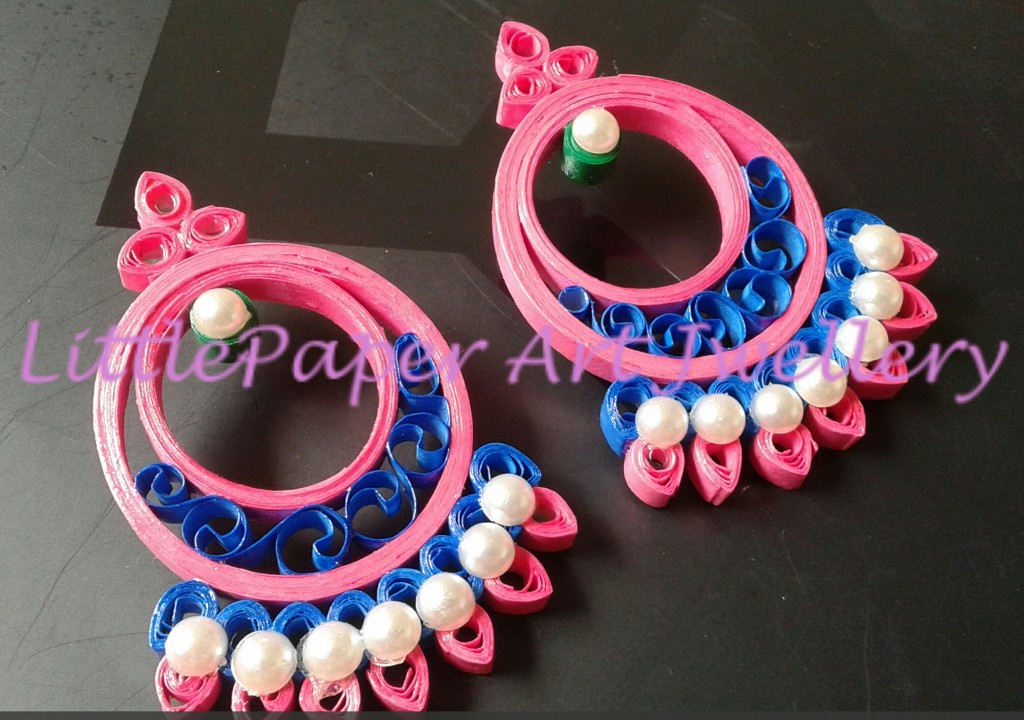 Photo Credit: LittlePaperArtJwellery
One and only person… My husband, without whom I could not even start my journey in jewellery designing.  When he saw my quilling art for the first time, he had seen my capability to make quilling jewellery as my profession. And of course with the blessings of my parents and in laws, I could make it possible.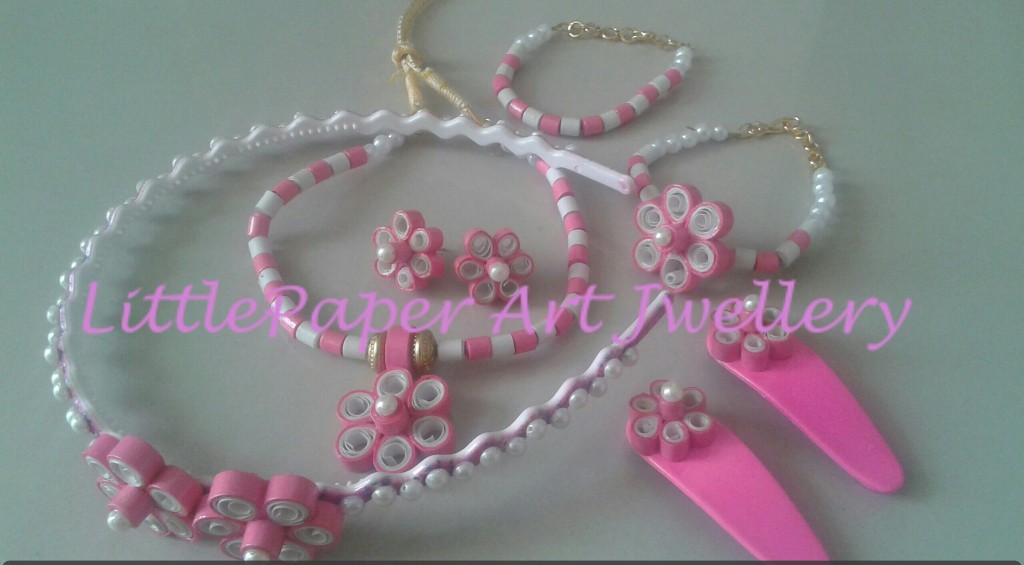 Photo Credit: LittlePaperArtJwellery
5) Do you design jewellery based on any specific pattern or it's just your creative imagination?
All patterns I make are of my imagination. But nature inspires me in that like flowers, peacock, and butterflies.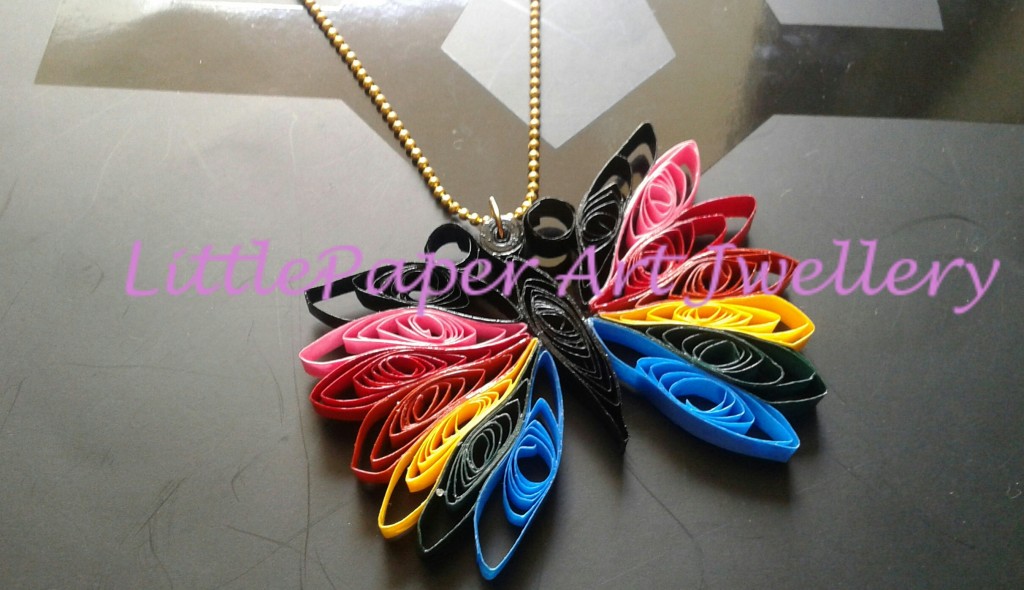 Photo Credit: LittlePaperArtJwellery
6) In case anyone wants customized design then is that possible for you to design?
Yes of course, I design jewellery as per customers' preferences. I also take orders of customized jewellery which suits on client's outfit.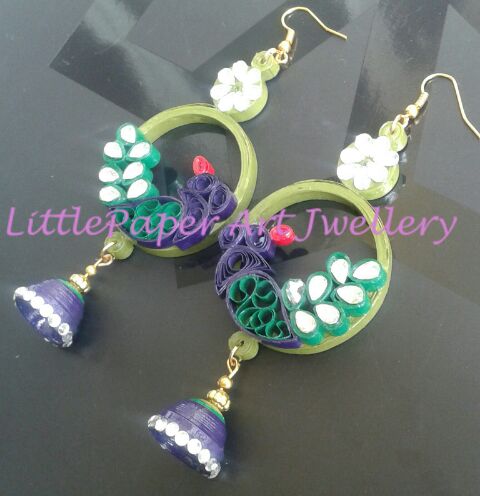 Photo Credit: LittlePaperArtJwellery
7) What materials you use in making these jewelries?
Combinations of different colors' quilling strips, some beads, diamonds and pearls for decoration.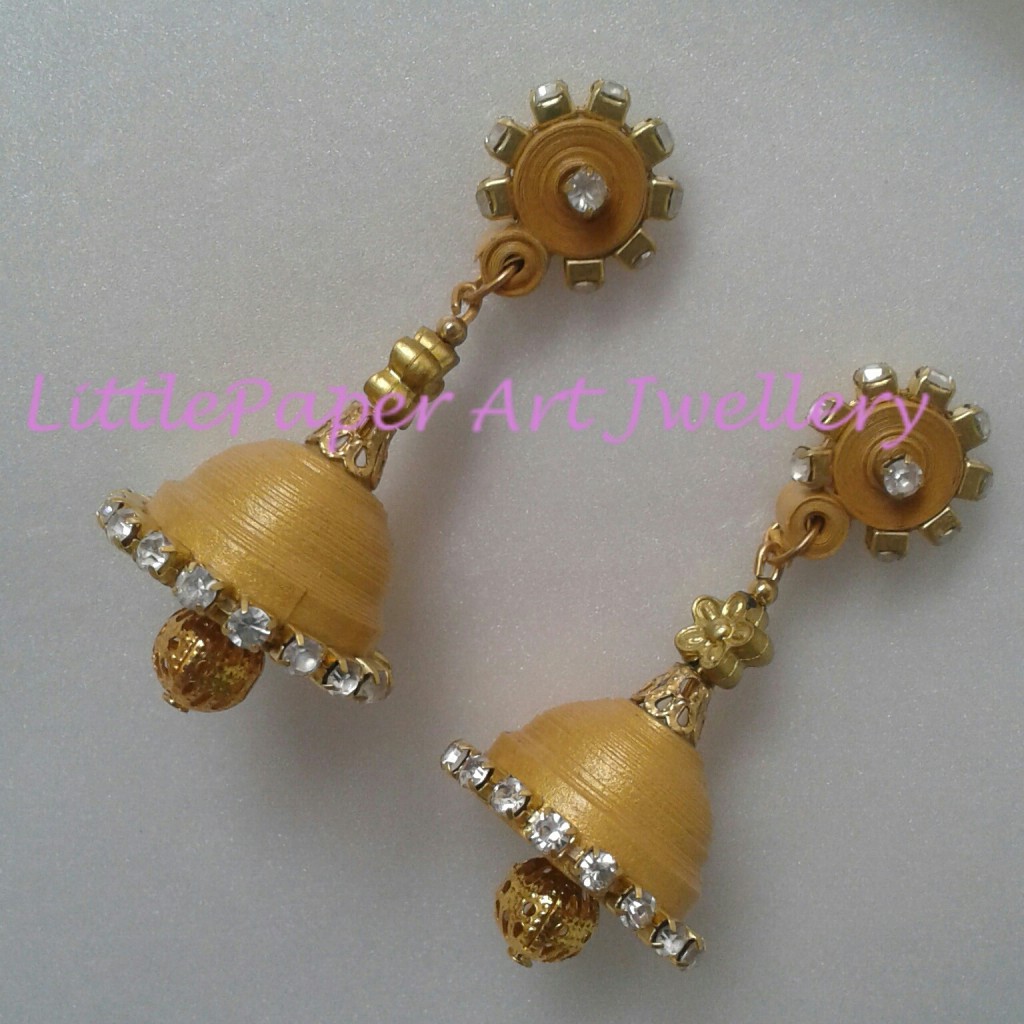 Photo Credit: LittlePaperArtJwellery
8) Any special training you received in this art form?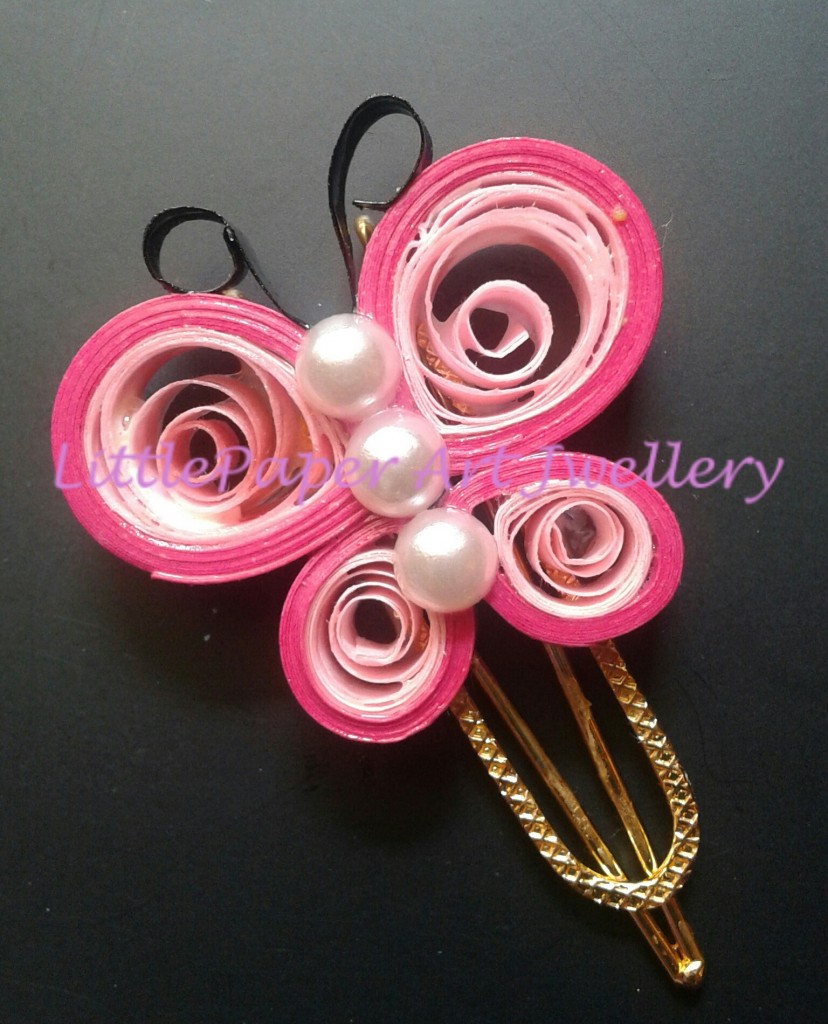 Photo Credit: LittlePaperArtJwellery
Not specifically.  I feel our interest in making things good for someone special teaches us every day…
9) why you named your project as LittlePaperArtJwellery?
The artistic jewellery made up of little tiny paper strips. So name defines all I make.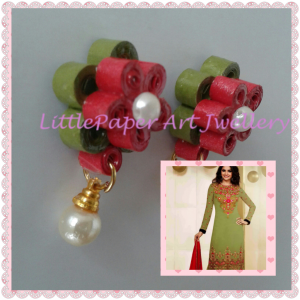 Photo Credit: LittlePaperArtJwellery
10) Who are your targeted customers?
Well, I target female customers of all age groups. Having special collection of even little girls to the teen agers, youngsters and all ladies.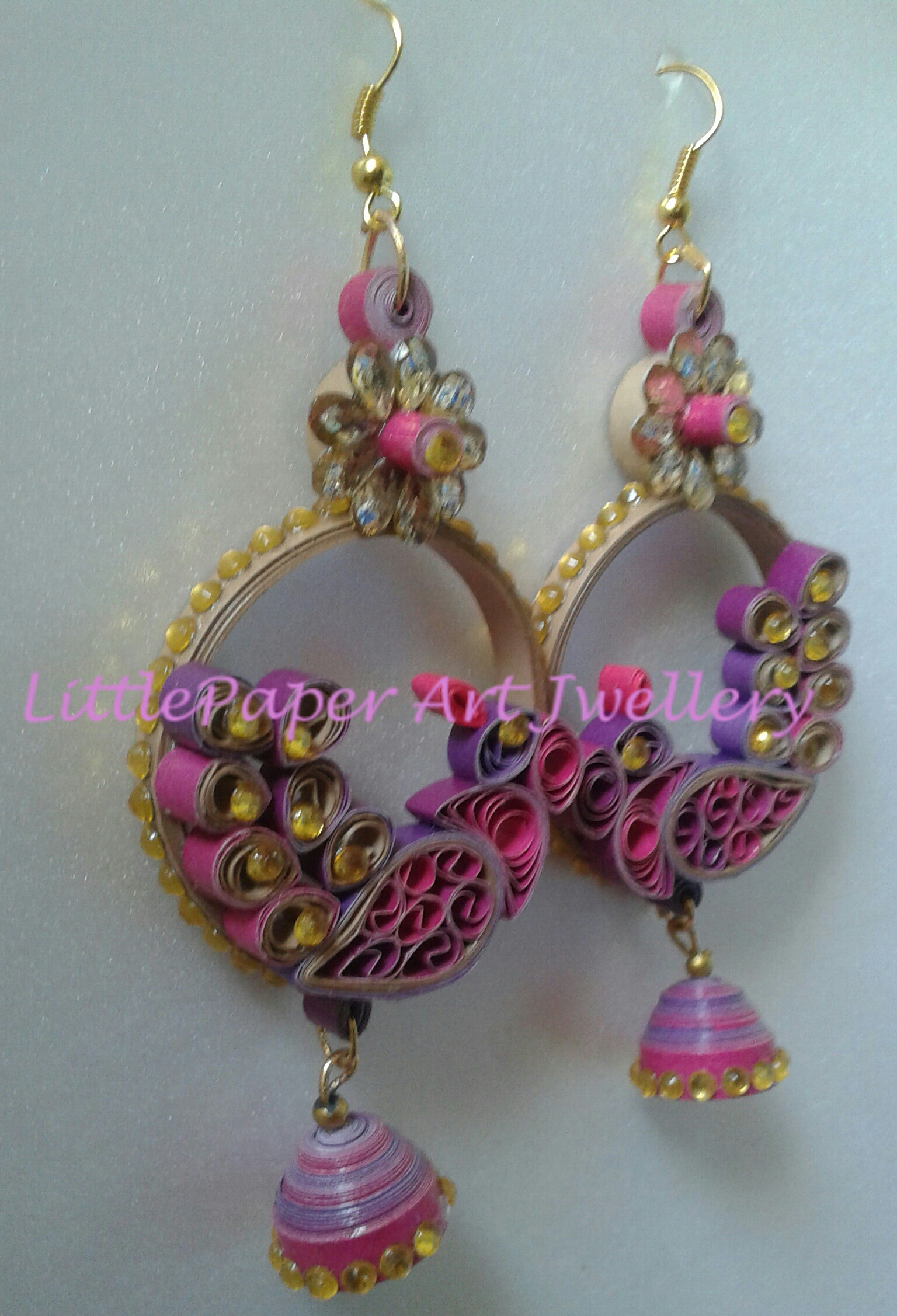 Photo Credit: LittlePaperArtJwellery
11) How you are reaching your customers and what sort of response you are getting for your creativity?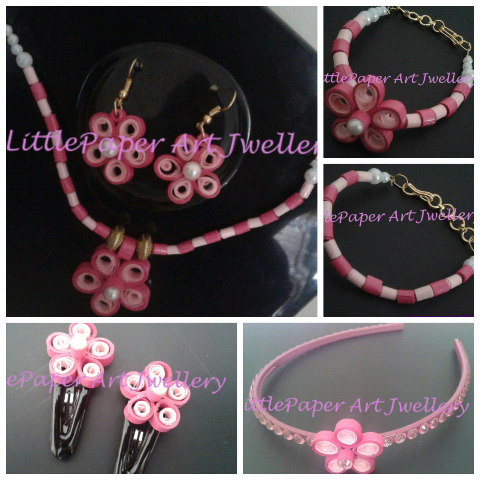 Photo Credit: LittlePaperArtJwellery
As of now I am reaching to the customers through Facebook only. Getting response from all over the globe. In such a short period I am having so many happy customers.
12) What are your future plans for LittlePaperArtJwellery?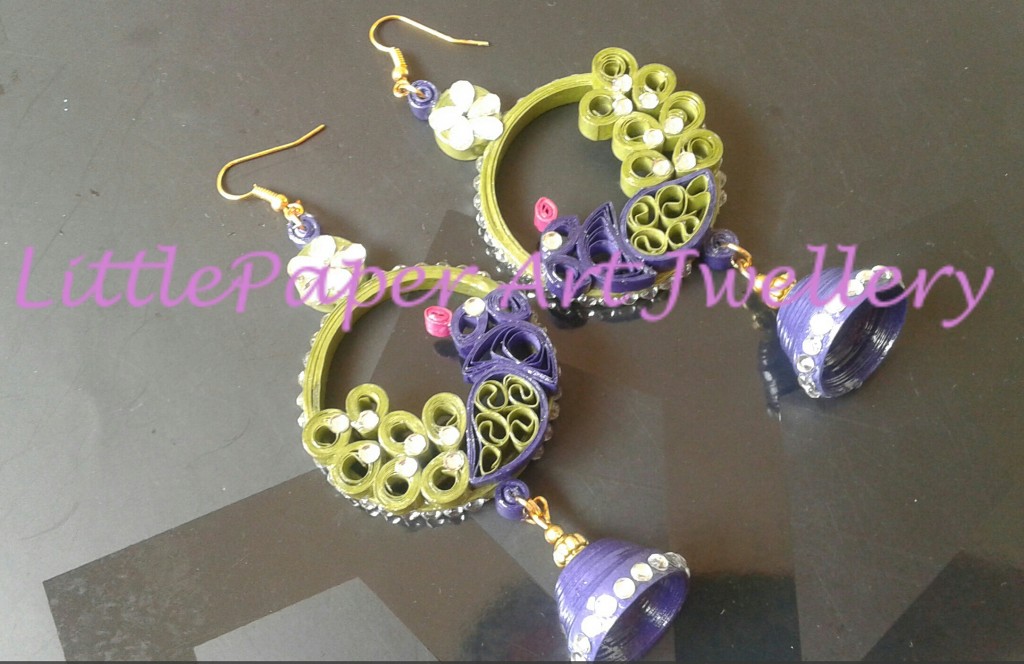 Photo Credit: LittlePaperArtJwellery
We are going to launch our website soon and taking a step ahead in profession…
13) what are your other passions in life?
Apart from quilling, my another passion is cooking.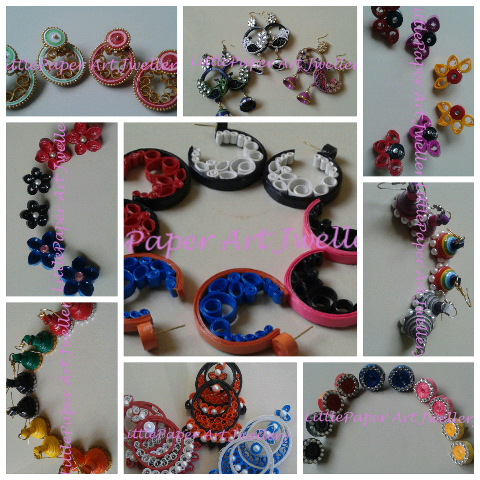 Photo Credit: LittlePaperArtJwellery
14) How to contact you for placing orders?
Contact on my official Facebook page https://www.facebook.com/LittlePaperArtJwellery
Or email to LittlePaperArtJwellery@gmail.com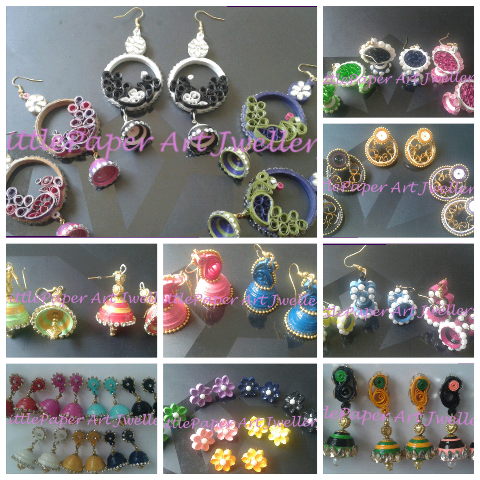 Photo Credit: LittlePaperArtJwellery
15) What are your views about Indian women entrepreneur and how you want to encourage such ladies who want to come up and establish them as entrepreneurs? 
I like to inspire all ladies who know handicrafts. Come out and showcase your talent. Young India really needs authentic art in modern way.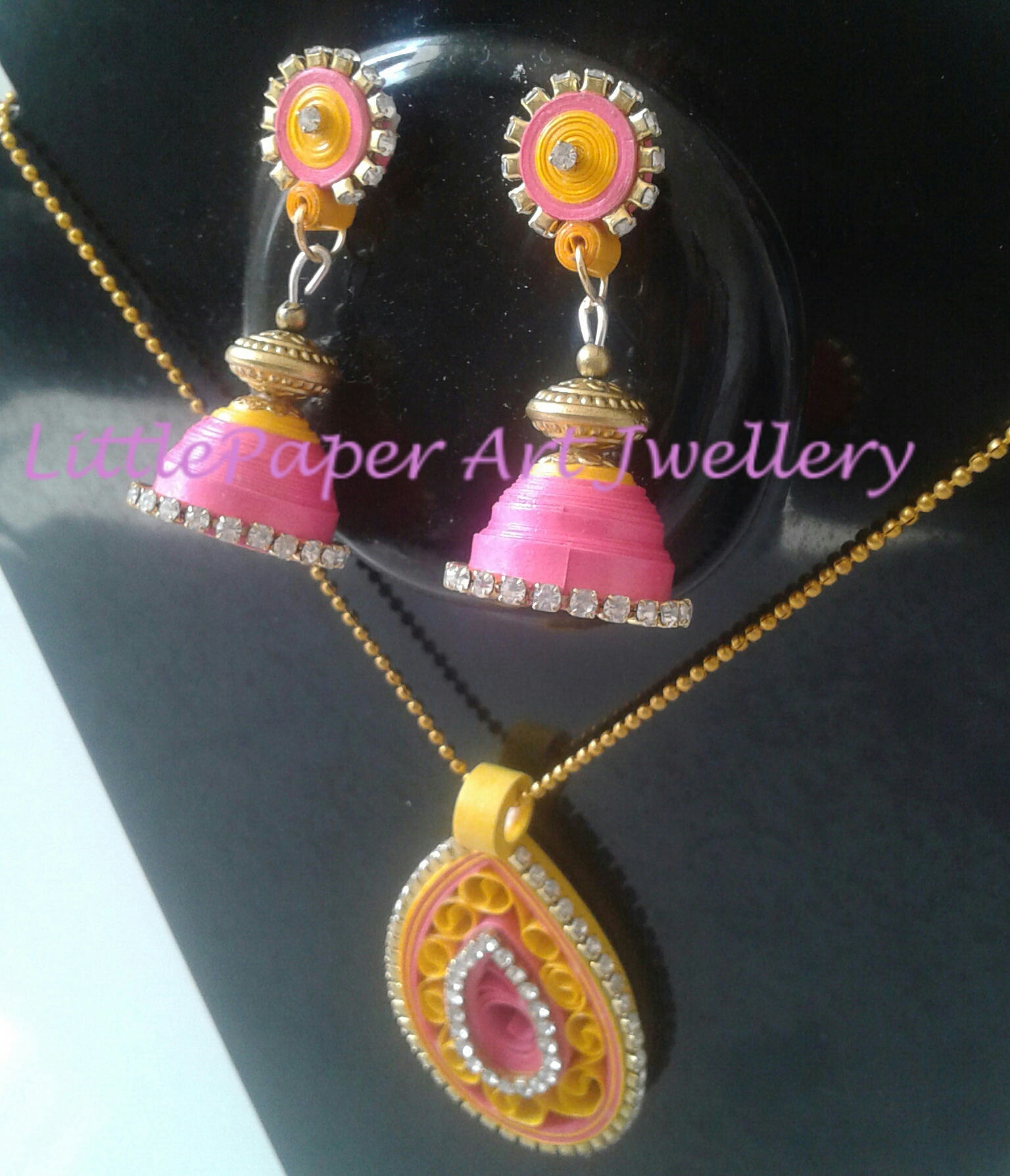 Photo Credit: LittlePaperArtJwellery
16) Define Kajal Lodhiya- The paper art jewellery designer?
One stop for customized designer jewellery for all.