Rahul Bhatt – From Scientist To Author
One of the most matured and sensible as well as creative yet technical person in the world of novels is Author Rahul Bhatt. His novel speaks about his passion to bring something  new to the readers. We had a quick chit chat session which this amazing man of knowledge. Check out what he said ….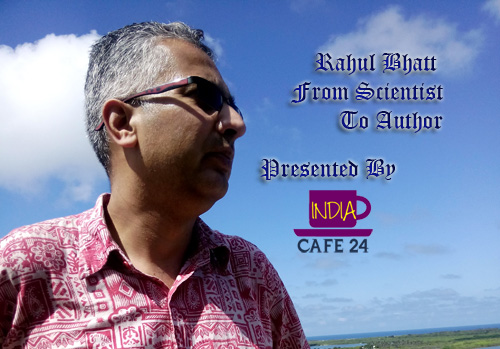 1) Its an Honour to have you with us  Before we Go ahead will request you to share with our readers you background and also who you are as a person apart from being an author.
First, let me thank you Samata and Team, IndiaCafe24 for reviewing my book on your portal and also sharing it on your FB page. Also, I am grateful for this opportunity to be on your platform as an author…
My roots are in the hills and I have a master's degree from IIT Delhi. Besides burning the midnight oil and spoiling the family weekends by typing the mundane text, I try to focus on my job as a scientist. Perhaps as a person I am just like everybody else 🙂 , albeit a bit shy.
2) How writing came to your life?
I was fond of writing occasionally for school and college magazines. Also I dabbled a bit in 'diary-writing' – just to amuse myself.  But mostly I was interested in reading rather than writing. I still read a lot. Maybe it's a "Me-too" kind of syndrome, I've got infected with.
Plus, I have seen my father, a historian, writing regularly with discipline. Maybe that was also a subconscious link.
3) who encouraged you to enter this world of authors?
Again, it was not about encouragement. It's more about a passion perhaps. But yes, my brother encouraged a lot after reading the first immature draft of 'Roots'. And of course, my wife made sure that I could pursue this passion of mine without any hindrance.
4) Who is the one who for the first time noticed the spark in you to become an author?
I still doubt if I have that 'spark'. The jury is still out for my debut. But like it happens in a close circle, a few friends casually appreciated what I wrote occasionally. Some of them liked my blog [ bataula.blogspot.com ], though there are only a few postings in it.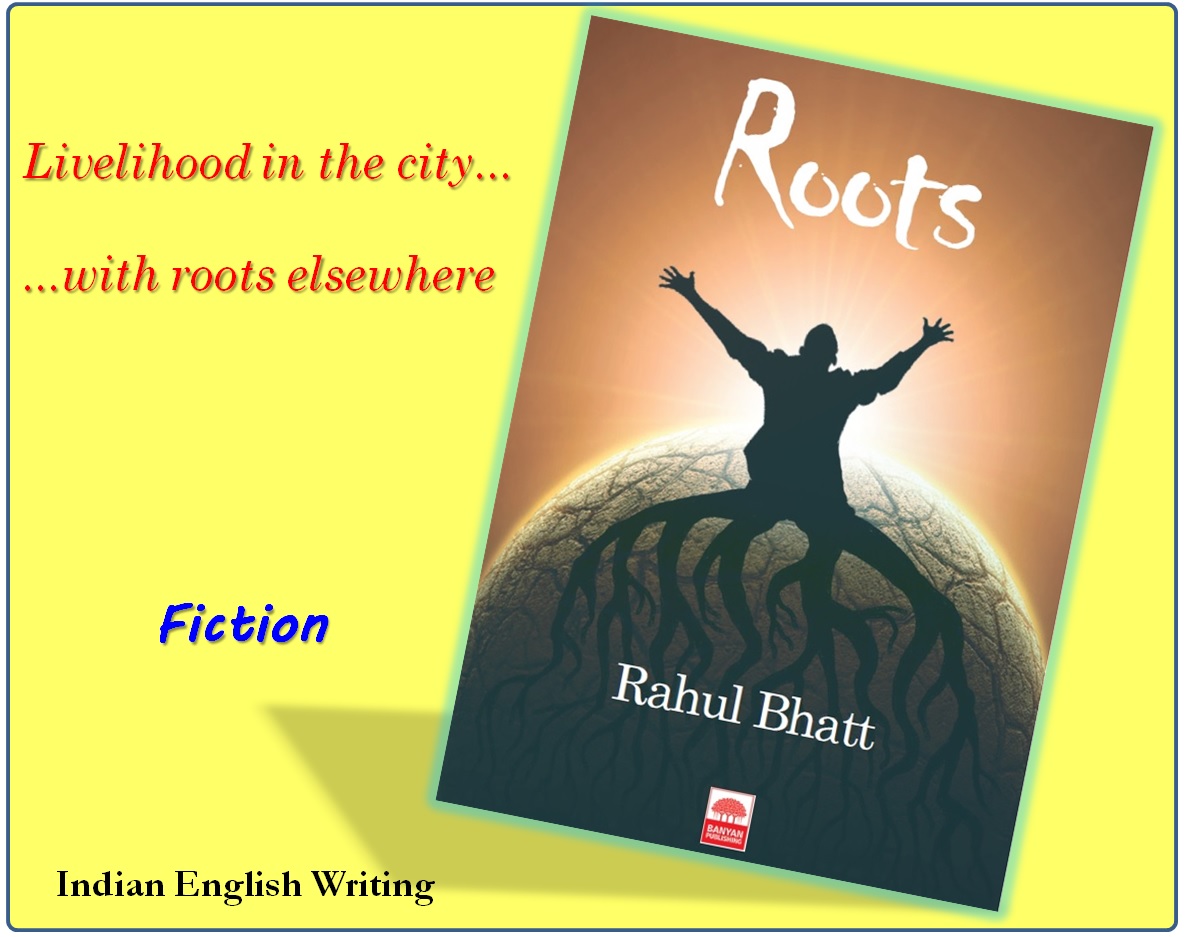 Read the review here: Click click click
 5) At what age you started penning down you feelings and what was the topic?
During the teens, I tried to write on random topics – more like ramblings,,. Once, I wrote a long piece about my trekking journey to Pindari glacier and another one was about the peculiar scientific discoveries. Both, published in college magazine, were appreciated and a few friends told me to write more. But I never considered their word seriously. It was merely one of the many hobbies then.
6) what are the reasons behind your entry in this world of books?           
Writing gives me relaxation. And I like weaving a tale. If someone appreciates it – that's a bonus. But otherwise, there are no firm reasons. It's what I like.
7) How is your journey so far as an author?
Not bad…it has just begun… At least, because of this I am going to be featured in your platform…
Anyway, my earlier drafts got rejected many times and I tried to re-work, research, and re-write. And then after the publisher's nod, there was another round of rewrite because of editor's valuable suggestions. So, the journey has not been very easy. But I must say that it has been a great learning experience and I would like to thank every single person who contributed knowingly or unknowingly.
8) You Novel "Roots" was released in 2016. What sort of response you received for the same?
Better than my expectation so far. It has just been released online. A few unknown readers who have the patience to check it up to the last word have praised it. In fact, one of them – who experienced the tragic loss of her hometown – found my book to be emotionally draining and like reliving her past all over again. That's a huge complement for me.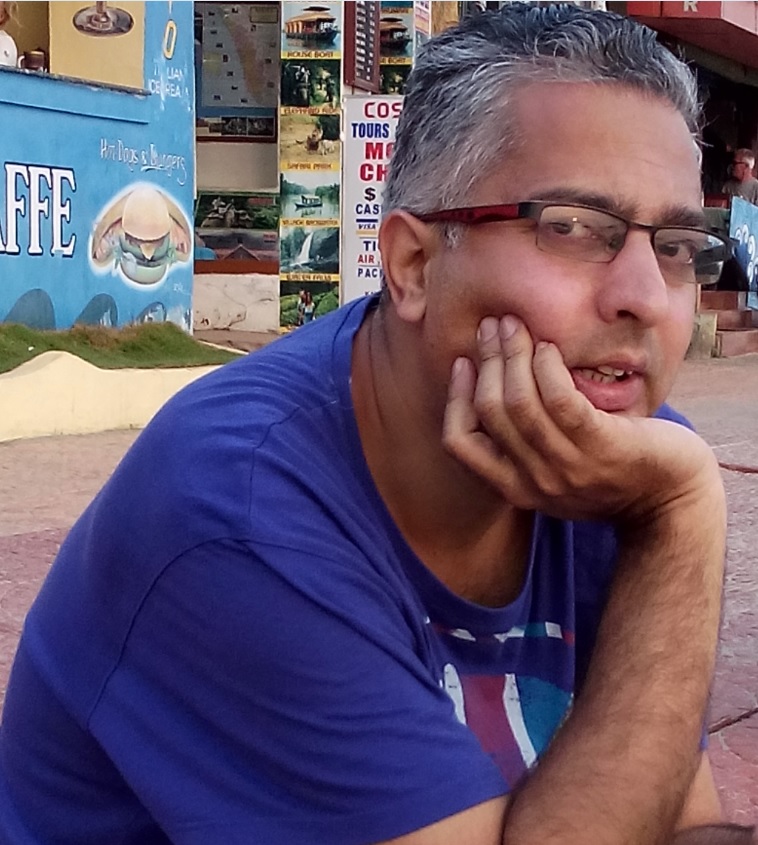 9) How the plot of the story of Roots came to your mind?
The backdrop of this story – of a lost home – is a reality of our times. Many people leave their roots, from villages and small towns to the big cities, in search of better means of livelihood. Some of them end up with frustration of not being able to do very good or feel like an outsider despite being a city-dweller for many years. But this story is a bit different in the sense that a 'hometown' is no more. It is only in the memories of a depressed man. Since I knew this actual story very closely, it appealed to me immensely when I found it. Now when you ask, it seems to me that this story of "Roots" found me as its chronicler. Fictionalizing a real account was a challenge and perhaps that's what I learnt during this journey.
10) Any plan to pen down any erotic novel in future?
No… Perhaps it is beyond my capability.
11) What level of satisfaction you achieved after completing the Novel Roots? Do you feel that something more can be added in the story line or its just perfect for you?
I am quite satisfied as of now. But to call the storyline as perfect is to underestimate the writing process and readers' feedback. There are limitation of a debut novel – the word count, number of pages, saleability and all. And there are limitations of my own capability as an author. One of the suggestions during initial reviews of the earlier draft was to put the story in two three books – perhaps a trilogy– but that did not materialize. It's very easy to point out the flaws now, but it's still not possible to say that the story would be perfect by deleting/adding something.
12) What as per you is the key features of a good author?
I am not qualified enough to comment but perhaps a keen eye, voracious reading habit and a bit of passion.
13) Name few authors who are your favorite?
Gabriel Garcia Marquez, William Dalrymple, Paulo Coelho, Surendra Mohan Pathak,..
14) What next after this Novel?
Maybe another one… if the publisher does not lose his penny on this one…
15) What are your other passions in Life?
Bollywood Movies, travel outings, and a siesta after lunch on Sunday…
16) Define author Rahul Bhatt – In one line.
Alive [I suppose one word is enough]